Pineapple cake frosting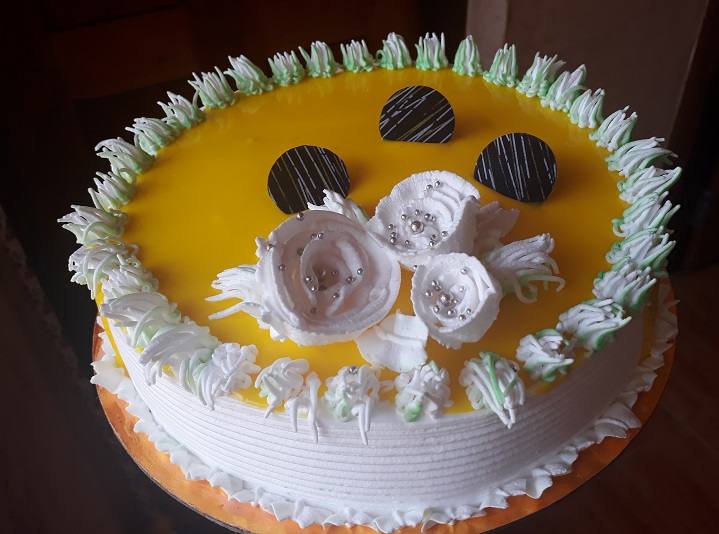 Here I am sharing with u a simple pineapple cake frosting.  This is one of my favorite cakes. For making this pineapple cakes no need of any artificial essence. the frosting is bellow with detailed images and video. Please do try and send your feed backs in comment box.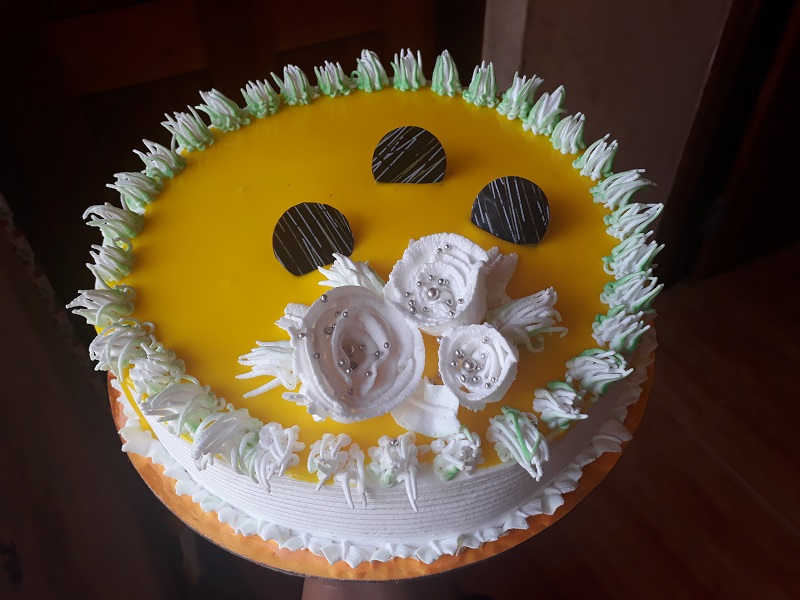 For making pineapple syrup
Water ¼ cup
Sugar ¼ cup
Pineapple chopped ½ cup
Add sugar, water and chopped pineapple in a sauce pan and boil until the sugar melted
Then remove from the stove and keep it aside to cool.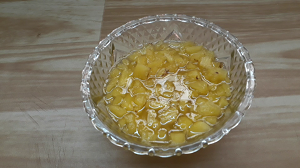 How to make perfect whipped cream
Whipping cream 1 cup
Beat whipping cream for 1 minute in low speed. Then beat in high speed for about 4 to 5 minutes.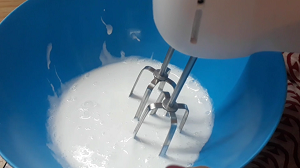 After about 4 minutes it becomes too thick. Do not over beat.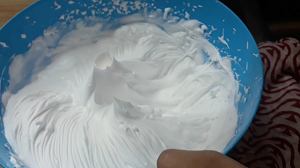 Before beating the cream kept it in room temperature for 30 minutes.
Cake frosting
Cut pineapple flavor / normal sponge cake without any essence, cut it in to pieces.

Soak the first layer using pineapple syrup and apply whipped cream.

Then sprinkle chopped pineapple pieces.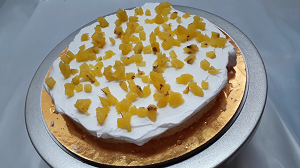 Put the balanced cake on the top cake, apply pineapple syrup.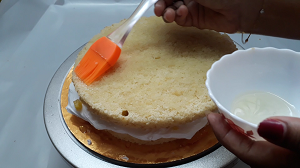 Then add whipped cream on the top and the sides. Refrigerate for 15 minutes to set.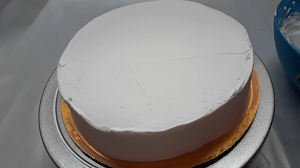 White chocolate ganache / Colored ganache
Ingredients
White chocolate 50 gm
Fresh cream 50 ml
Yellow Gel color 2 drops
In this time we want to make colored ganache.
In a sauce pan add equal quantity of fresh cream and grated white chocolate.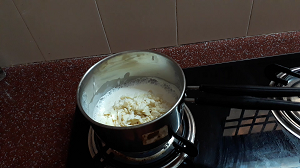 Then heat it on the medium flame, until its stars boiling. Remove it from the stove and mix well till the white chocolate completely melted.

Add yellow gel color and mix well.

Pour this in to the cake and level it.

Then decorate the sides and the bottom as per your choice. Here I am using grass nozzle and leaf nozzle.