Mathri  is a very  tasty, crispy and Salted Snacks.  It's festival special for your guests.  Very easy to cook, and it will not take your too much time. You can enjoy this with your favorite ginger or masala Tea. In this recipe I will tell you step by step procedure with clear picture. I hope you will enjoy, Let's start: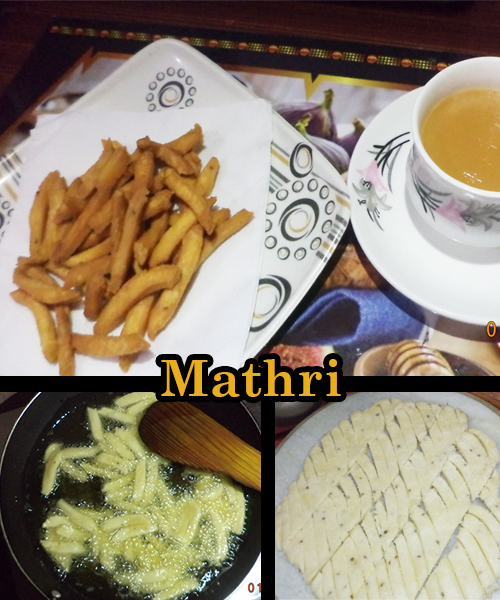 Ingredients
1 Cup Flour
2 Pinch Carom Seeds
Oil
Salt to taste
Water
Procedure
1: In a mixing bowl take all flour, carom seeds, salt to taste and oil around 3 tea spoon to make it crispy.
2: Make a tight dough with little water.
3: Leave it for 30 Minutes to make it soft, covered it wet  napkin.
4: Make chapati to flour dough.
5: With the help of knife cut in small peaces.
6: Deep fry.
7: Serve with your Special tea.
Step by Step Procedure with Picture
Combine all ingredients in a mixing bowl.
Mix flour with water, remember it's need very little water. Make a thick Chapati.
Cut in small pieces, and deep fry in a medium flame until golden brown.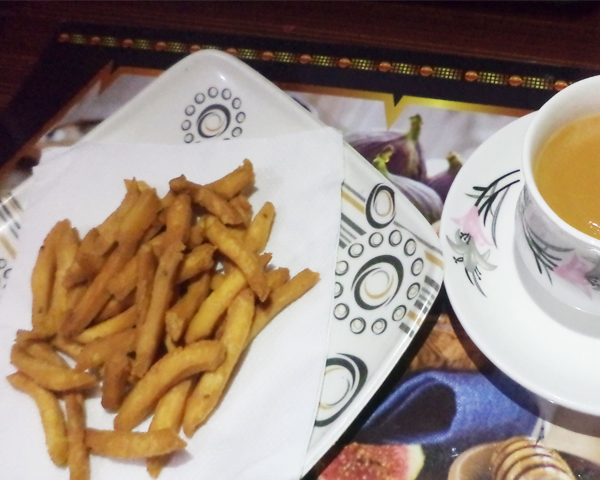 Enjoy with your special Ginger/Masala Tea.