"Oh God… no time to eat".  This is a usual word from most of the working women.  No time to eat breakfast, and a little bit lunch. And when they get time at night everything is had together.  This leads to a lot of health problems.  There is a saying "have breakfast like a king and dinner like a pauper".  This is a rule which is not obeyed these days.  A healthy breakfast is necessary to start a busy day.  Eating breakfast regularly is associated with better heart health, lower body weight and improved diet quality. This is rich in fibre content and is easy to be made at home. The ingredients can be varied to suit your preferences. Oats are completely natural, healthy, and 100% good for you.
This is meant to be a healthy breakfast.  So when you buy the ingredients go for the best one.  Look out for organic dry fruits.
Muesli originated in Switzerland when Dr. Bircher wanted to ensure that his patients enjoy a healthy diet.  From then on muesli is being had in a variety of ways.  In its basic form, muesli consists of rolled oats, grains, nuts, seeds and dried fruit.  This is different from granola.
Ingredients required
milk                   –  1/4 litre
water                 –  120 ml
oats                   –  1/4 cup
almonds            –  10 (chopped)
raisins               –  1 handful
dates                 –  1/4 cup (chopped)
apple                 –  1/2 (grated)
honey               –  1/2 tbsp
1.  Mix half of the milk and water.  To this add oats and mix well.
2.  Cook this nicely stirring in between.  Turn off the stove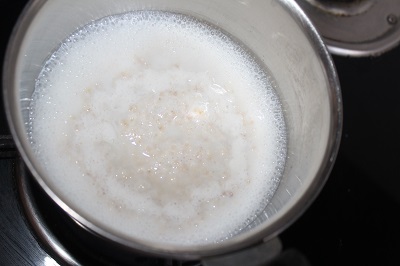 3.  To this add almonds, raisins and dates. Mix it again
4.  Allow it to cool. Then add apple, honey and the rest of the milk. Again mix it nicely
5.  Serve it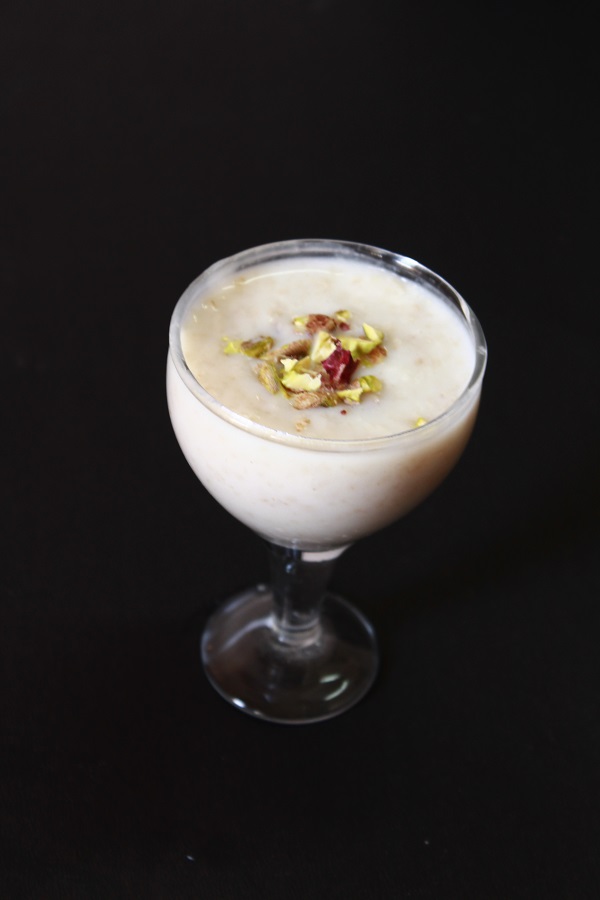 1.  For extra flavor, roast almonds by spreading them evenly in a shallow baking pan.  Microwave on 180 C for 5 min stirring in between till the nuts become crunchy.
2.  It is not necessary that you have to cook the rolled oats.  You can soak it in water the previous day, add the toppings when you have it.
If you find this post useful, share it with your friends on facebook, google+ or twitter.  This will take a single click and will keep me motivated.