Are you wondering about how to make lasagna without an oven? I don't have an oven but it didn't stop me from making my favorite food, lasagna. I'm no Garfield, but I really do love lasagna. I often eat at Greenwich to satisfy my cravings as they do served good lasagna. But eating out is expensive for a family of 6, so I decided to just make this pasta dish at home.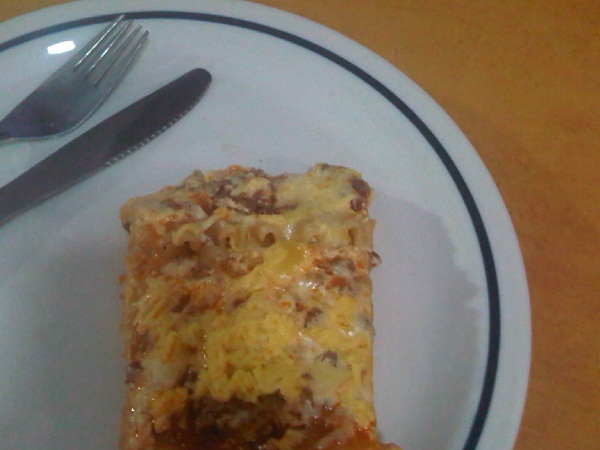 Making lasagna at home is very easy, even without an oven. I now make lasagna three times a month because my daughter loved it. She can't enough of my no bake lasagna. By the way, I made my first lasagna when I was still in high school, that's years and years ago. So, making lasagna is not new to me but, making it without an oven or microwave is a new experience for me.
Hey! Don't be afraid to make lasagna without an oven. If I can make mouthwatering lasagna that Garfield will die for, so can you. This popular Italian dish is easy to make, I guarantee it.
Here's my no bake lasagna recipe, enjoy cooking!
No Bake Lasagna
Ingredients:
1/2 kilo Lasagna pasta (cooked according to package direction)
1 kl ground beef
Onion, chopped
Garlic, minced
1 big pasta sauce
Pepper
Salt
Cooking oil
Parmesan cheese or quick melt cheese
Ingredients for white Sauce:
1 all purpose cream
1 cup cheese
½ cup butter
½ cup cornstarch
½ cup milk
Direction: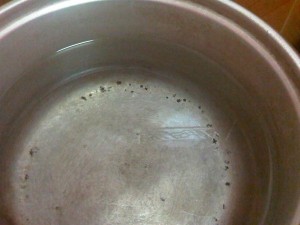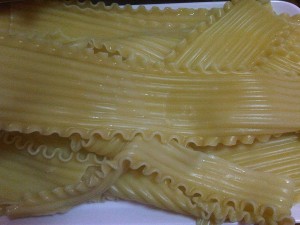 First step is to prepare the pasta by cooking it according to package direction. Once the pasta is cooked, set it aside for later use.
For the Meat Sauce: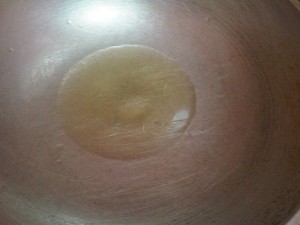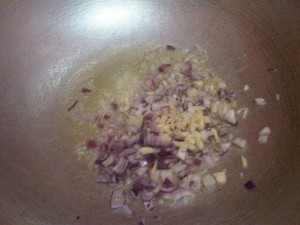 In a large sauce pan, heat oil over medium high heat then sauté onion and garlic.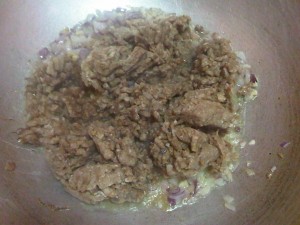 Add ground beef then seasoned with salt and pepper. Let the meat cook for 6-8 minutes or until tender.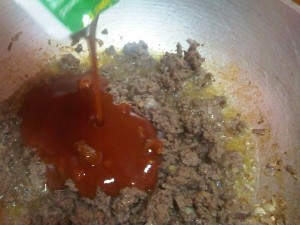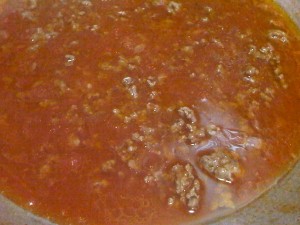 Add the pasta sauce then let it cook for 10 minutes. Remove from heat and set aside.
For the White Sauce:
In a small saucepan, melt butter then add cornstarch to make a roux.
Add milk, cheese and all purpose cream.
Simmer for 5 minutes or until the sauce thickens. Remove from heat and set aside.
For Assembly: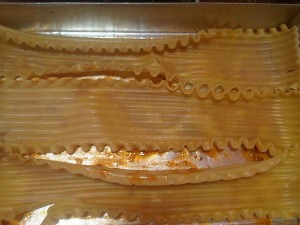 In a rectangular baking pan, arrange the lasagna pasta at the bottom.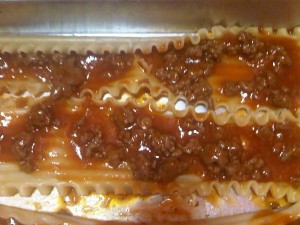 On the first layer, spread the meat sauce that you have prepared.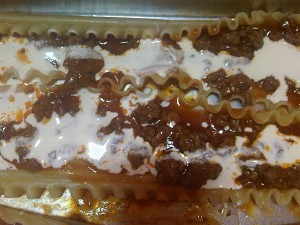 Next, spread the white sauce on top the meat sauce.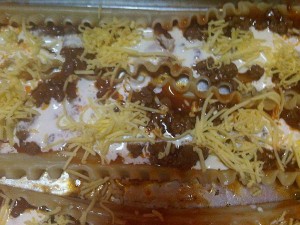 And cover with parmesan or quick melt cheddar cheese.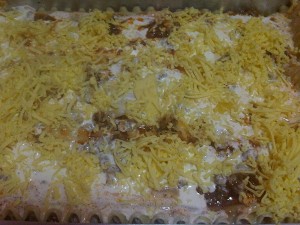 Repeat the procedure of alternate layering until 3 or 4 layers formed.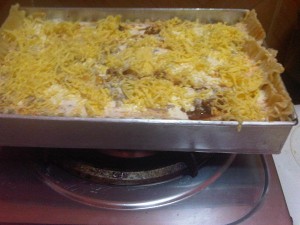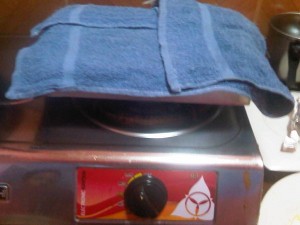 Put the baking pan on the stove, cover with a rectangular plate or tray. To keep the heat inside, get a small towel and cover the top including the sides.
Cook the lasagna for 5-8 minutes on low heat or until the cheeses have melted a bit. Remove from heat and let it cool for 5 minutes before serving.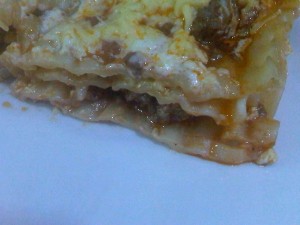 Serve and enjoy!
P.s: The pasta, meat sauce, etc already cooked. If you dont want to melt the butter, you can skip the last part. But, i want the cheeses to melt and since there is no oven, i just cooked it on the stove. also, move the baking pan every minute when melting the cheese to avoid burning the pasta.
This no bake lasagna takes 30-45 minutes to prepare and great for lunch, siesta or dinner. I hope you find my recipe and step by step instruction helpful. Feel free to comment, if you have question about my no bake lasagna. Also, dont forget to bookmark this page to save this recipe for future use.
Have a nice day and happy cooking!