Mutton Liver Fry – Mutton Liver Pepper Fry Recipe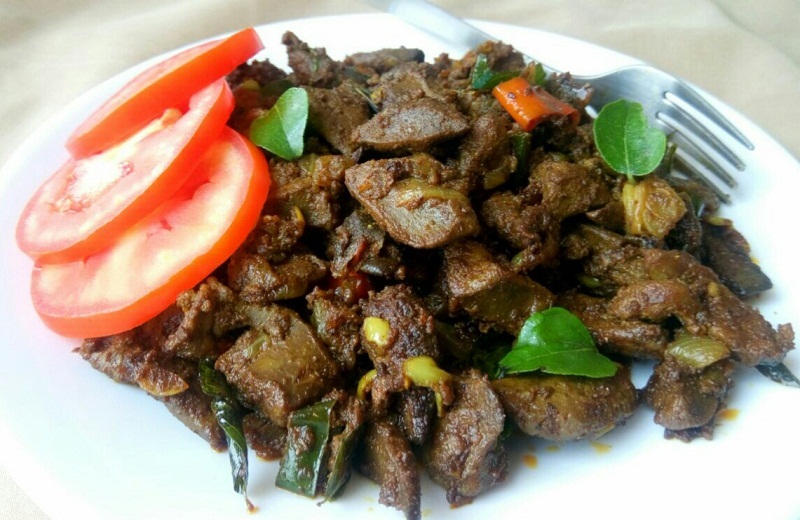 Today we are going to make Mutton Liver Fry, which is a very healthy recipe. Mutton Liver is very high in nutritional value. There are several dishes can be made out of this but Mutton Liver Pepper Fry is one of the most popular and tasty dish among them. Mutton liver is the nature's most concentrated source of vitamin A and a highly usable form of iron.
This Mutton Liver Fry Recipe is very good for health same time it's very tasty also.Here I am sharing my version with all of you which is very easy to make. This recipe does not take too much cooking time. Here we are using freshly crushed pepper which gives this recipe extra taste and aroma. You can increase the level of pepper by which you can make it more spicy. Hope all of you will love this recipe, so let's start with the ingredients for Mutton Liver Fry.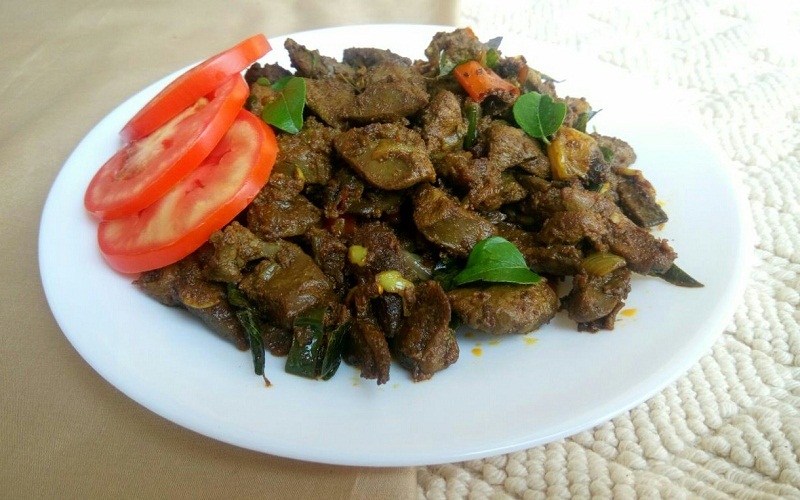 Ingredients for Mutton liver Fry
1. Mutton liver – half kg
2. Onion chopped – two medium
3. Ginger crushed – half teaspoon
4. Garlic crushed – half teaspoon
5. Green chilly – two chopped
6. Pepper crushed – one tablespoon
7. Chilly powder – half teaspoon
8. Termeric Powder – half teaspoon
9. Coriander powder- half teaspoon
10. Garam masala – half teaspoon
11.Oil- Two tablespoon
12. Salt – to taste
13. Curry leaves – two spring
14. Coriander leaves – for garnishing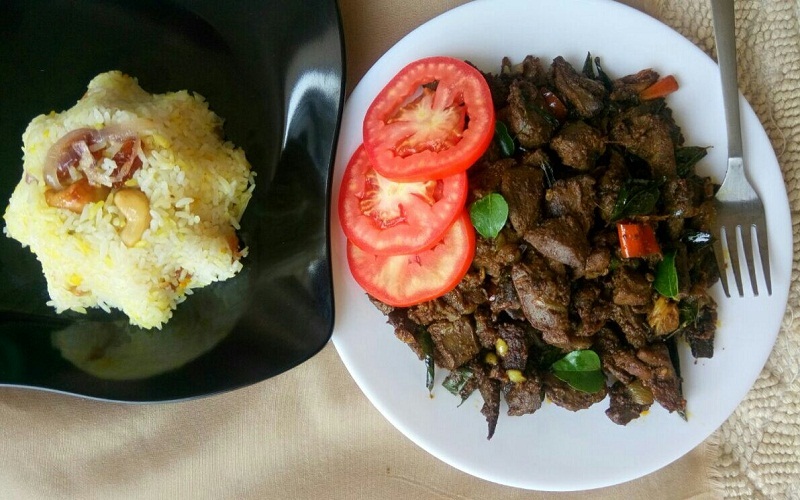 Method of making Mutton Liver Pepper Fry Recipe

Wash mutton liver, cut it into small size pieces and keep it aside

Heat oil in a pan, saute onion until it become transparent.

Add crushed ginger, garlic, chopped green chillies, and curry leaves saute it for few minutes. Now add crushed pepper into the pan and saute it again for few minutes

When the pepper lost its raw smell then add chilly powder, turmeric powder, coriander powder and garam masala to the pan

Saute all masalas for few minutes and put chopped Mutton liver into it

Mix all ingredients very well with the Mutton Liver, and add enough salt to this.

Close the pan with it's lid and cook Mutton Liver in medium low flame, no need to add water. After cooking open the lid and add chopped coriander leaves.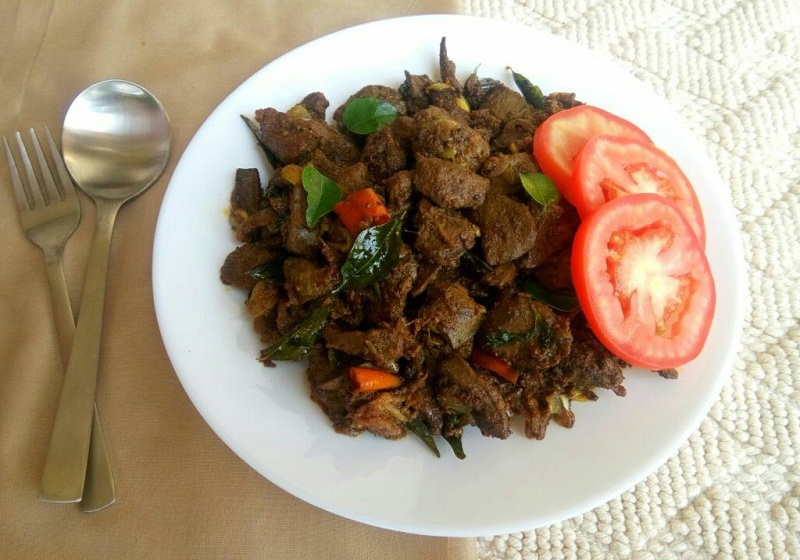 Our Mutton Liver Fry Recipe is now ready to serve, stop cooking and garnish it with freshly chopped coriander leaves.
Remove Mutton Liver Fry into plate, and serve it hot.