Today, I am sharing with you a mutton curry recipe I hope all of you will relish .  Mutton is a favourite at most homes and I always love to try different versions of mutton recipes.  The regular Mutton Curry I make at home is the nadan Kerala mutton curry and I have already shared with you nadan kerala style chicken curry but today, I have made a mix and match mutton curry with the ingredients available in my pantry and it was delicious. This curry is best suited with plain steamed rice, Ghee Rice, Upma and idiyappam.  You can check out more non vegetarian dishes here.  Hope you would like this recipe.  Now to the recipe…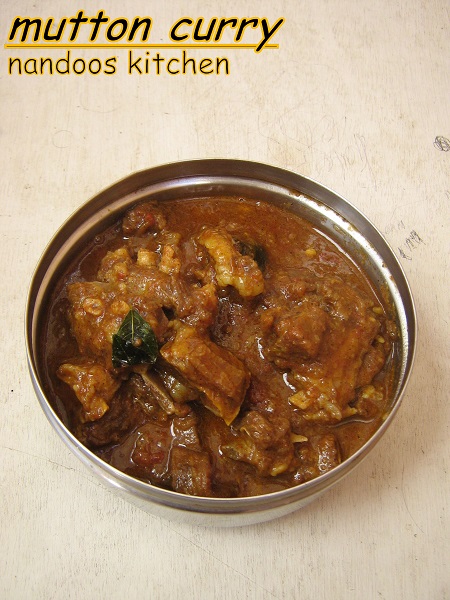 Ingredients required
For Marination 
Mutton  – 1/2 kg
Spice paste  – half of the prepared paste
For Spice Paste
Pepper powder  – 1 tablespoon
Garam masala – 1 teaspoon
Red chilly powder  – 1 1/2 tablespoon (I used kashmiri chilly powder)
Garlic (make paste ) – 10
Turmeric powder  – 1/2 teaspoon
Mutton masala – 1 teaspoon
Salt  – to taste
For Peralan :

Onion – 2 Nos
Tomato – 2 Nos
Coconut milk  – 1/4 cup
Water – 1/4 cup
Curry leaves – a few
Oil (preferably coconut oil )  – 2 tablespoon
Method
1.  In a small bowl, mix all the dry powders given under "for spice paste", add little water and make it into a smooth paste.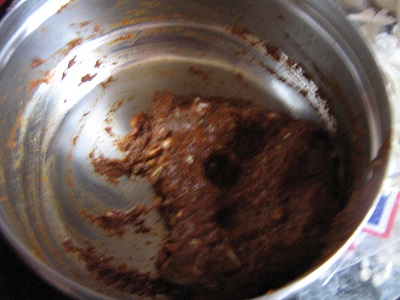 2.  In a separate bowl, add the cleaned mutton pieces and then add 1/2 of the prepared spice paste.  Coat the mutton evenly with the spice mix and leave it for 15 – 20 minutes.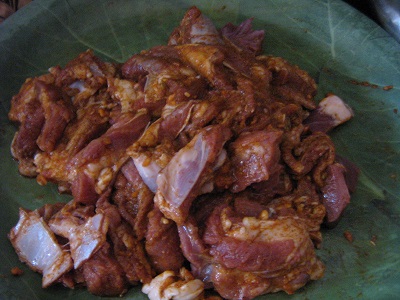 3.  While the Mutton marinates , Chop the onion and tomatoes and keep separately .
4.  After 15 minutes, cook the marinated mutton in a pressure cooker for 15 minutes.  Put the mutton with required amount of water into the pressure cooker and after the first whistle, reduce the flame to low and leave it for 10 – 15 minutes or 3 whistles.  Wait till the pressure subsides and open the lid.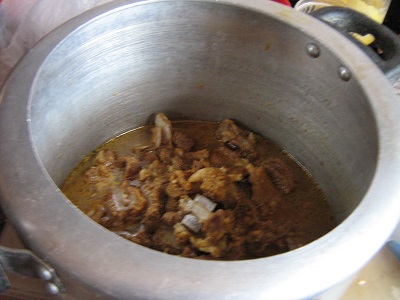 5.   In a pan heat oil, add the chopped onion pieces and curry leaves, fry it till it becomes slight brownish in colour.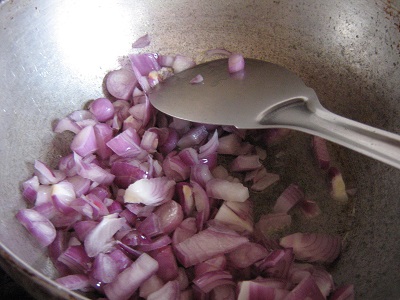 6.  Now add the rest of the spice paste and mix it well with the onions.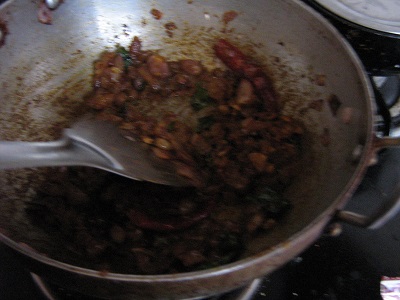 7.  Now add the tomatoes and saute till they turn mushy. Now add the cooked mutton and the gravy . Cook it on low Flame for 15 minutes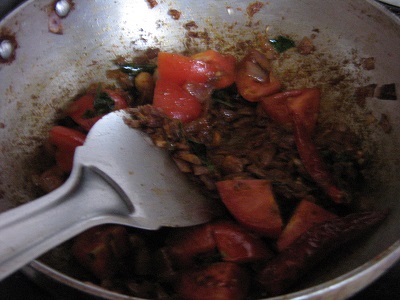 8.  Mean while, Add coconut milk, cook for some more time in low flame and turn off the stove.
9.  Again cook it in low flame for another 15 minutes.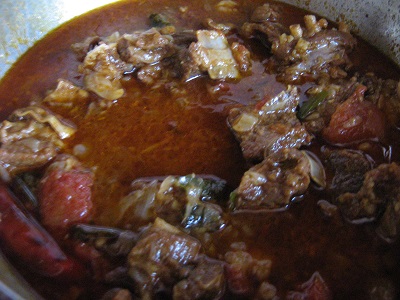 10. Garnish and Serve it with hot steamed rice for best taste.