Here's another  recipe made with moong dal.  I had written down the recipe from some book (don't remember the name as it was long back). While going through some old recipe books, I found this recipe and made it. It was a variation to the normal dal recipe in which coconut is not added.  This was a very flavourful recipe with the addition of coconut, cloves, cinnamon stick, onion and khus khus.  I served it with roti but it goes well with rice also.  My daughter liked it a lot.  Now to the recipe…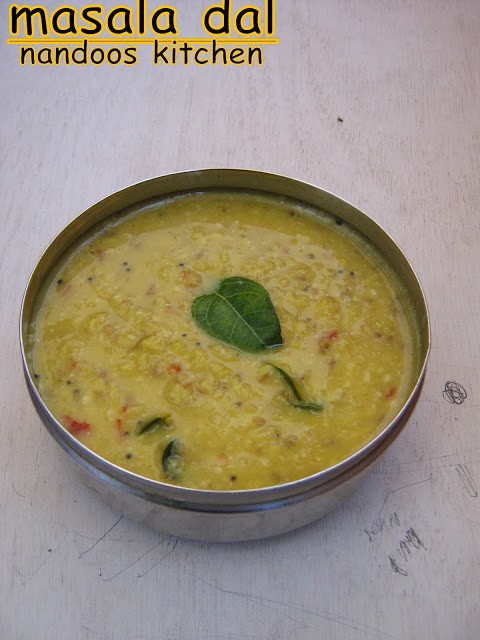 Ingredients required

moong dal  – 1 cup

For masala 
fresh coconut (grated) – 1/2 cup
small onion – 2
khus khus – 1/2 tablespoon
cumin seeds – 1 tablespoon
cloves – 2
cinnamon – 1 small piece
coriander seeds – 1 tablespoon
red chilly – 3
For seasoning 
ghee/ oil  – 1 tablespoon
mustard  – 1 teaspoon
curry leaves – few
turmeric powder – 1/4 teaspoon
lemon juice – 1 tablespoon
coriander leaves – few
salt – to taste
Preparation
1.  Wash and cook dal with water, turmeric and little salt.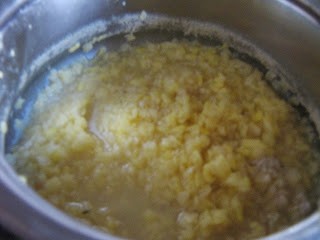 2.  Grind the ingredients for the masala to a fine paste and keep it aside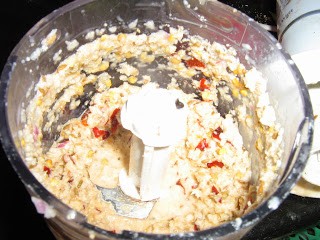 3.  Cook dal to 3/4, add masala paste, 1 cup water and boil till the dal gets cooked completely.  Add salt.  Keep stirring in between to avoid burning.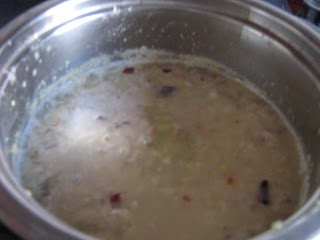 4.  Heat ghee/oil, add mustard seeds, allow it to splutter.  Then add asafoetida powder and curry leaves.  Pour it on the dal.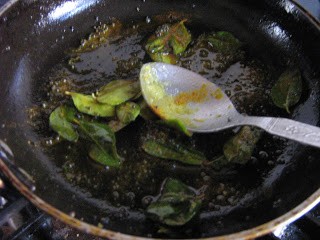 5.  Add lime juice and garnish with chopped coriander leaves.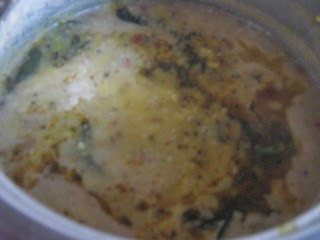 6.  Serve it hot with rot/chapatti or rice.