Lumpiang togue or beansprout spring rolls are one of my favorite snacks in the afternoon. Many hawkers sell lumpiang togue because it is delicious and great appetizer. The combination of fried togue and spicy vinegar with garlic and peppercorn is amazing. If you are looking for a new snack or main dish for your family, try this dish.
Lumpiang togue are easy to cook and inexpensive as you will need only togue (mung bean sprouts), garlic, onion and shrimp. But if you don't like shrimp, you can use ground pork or tofu as substitute.
My lumpiang togue are simple and healthy as I didn't include shrimp or pork meat just tofu. Nevertheless, my lumpiang togue still taste wonderful and mouthwatering, especially when dipped in my favorite vinegar, sukang Ilocano.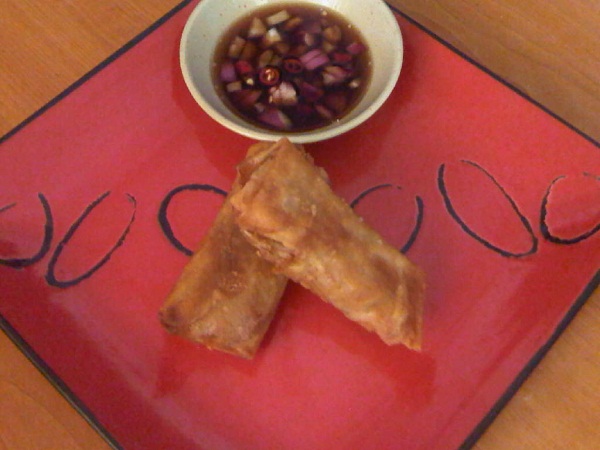 Without further ado, let me share my lumpiang togue recipe and if you decided to try my recipe, please let me know your thoughts in the comment section. I would love to hear from you and what you think of my recipe.
Lumpiang Togue
Ingredients:
1 kl togue or mung beansprouts
2 cloves garlic, minced
1 onion, minced
3 pcs small tofu
1 tomato
10 pcs lumpia wrapper
1 teaspoon pepper
¼ cup Soy Sauce
Salt to taste
Direction:
First, fry the tofu then cut into small pieces. Set aside. Next, wash and clean togue or mung bean sprout, set aside.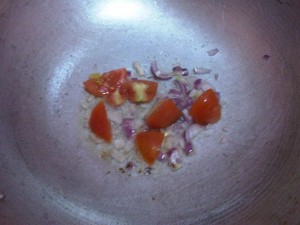 In a large skillet or wok, put oil and heat over medium high heat.
Saute onions, garlic and tomato.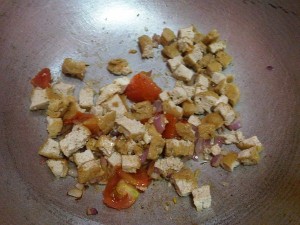 Next, add the fried tofu then stir.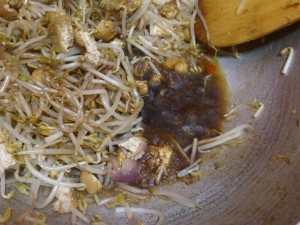 Add the togue and stir-continuously. Pour the soy sauce, pepper and salt to taste. Cook for 3 minutes.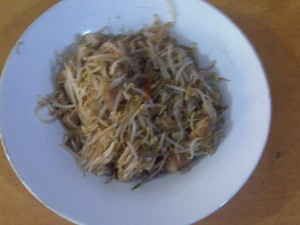 Remove from the pan and transfer to a serving dish then let it cool for 2 minutes.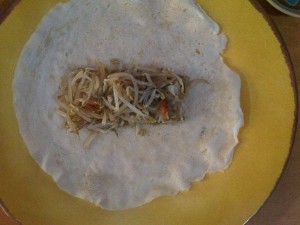 Get a wrapper and wrapped the cooked togue by folding the bottom wrapper into the middle.
Do the same thing with the two sides. Roll until you have formed a log. Repeat the same procedure with the rest of the wrapper. Set aside.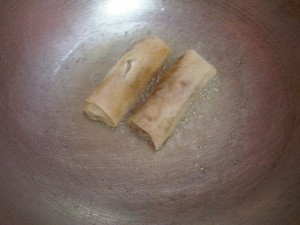 In a pan, pour cooking oil then heat. Fry the wrapped togue until the wrapper turns golden brown. Remove from the pan and place in a plate lined with paper towel to remove excess oil.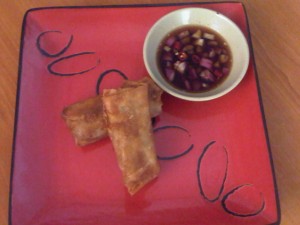 Transfer to a serving dish and serve with sukang Ilocano or regular white vinegar with chili, onion and pepper. Enjoy the lumpiang togue.
P.s: You can also add cabbage and carrots to your lumpiang togue if you want more vegetables.
I hope you find my lumpiang togue recipe very helpful. This is a great snack and appetizer. So, don't forget to bookmark this page to save the recipe on your computer. Have a nice day and happy cooking!