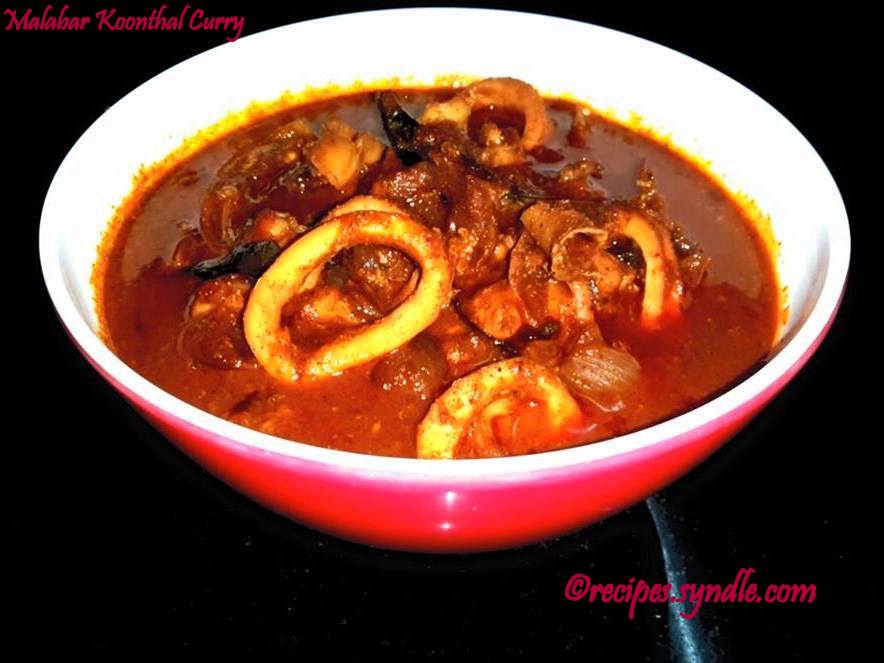 Malabar Nadan Koonthal Curry squid curry are one of my family favourite curry dish, so it used to be almost regular in our dinning table. Squid or koonthal/kanava as we call it in kerala, is a pretty versatile seafood variety and hence it tastes good with pretty much any flavour. Its a very favourite curry of me also except the fact that it requires some roasting and grinding. But its taste Compensate for all the efforts involved. Not only that its tasty and very healthy too. It is my second post with squid/koonthal, 1st i posted a squid thoran/stir fry with grated coconut.Kerala squid curry is a typical kerala style lunch and dinner recipe, with plain steamed rice is the best combination or pair with puttu. Lets see today how I am going to make this Malabar Nadan Koonthal Curry.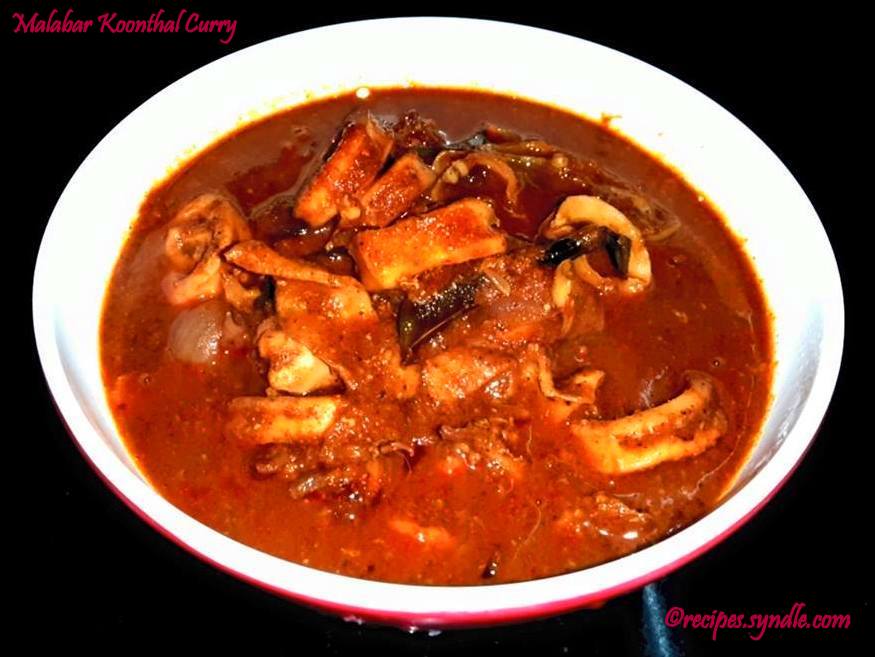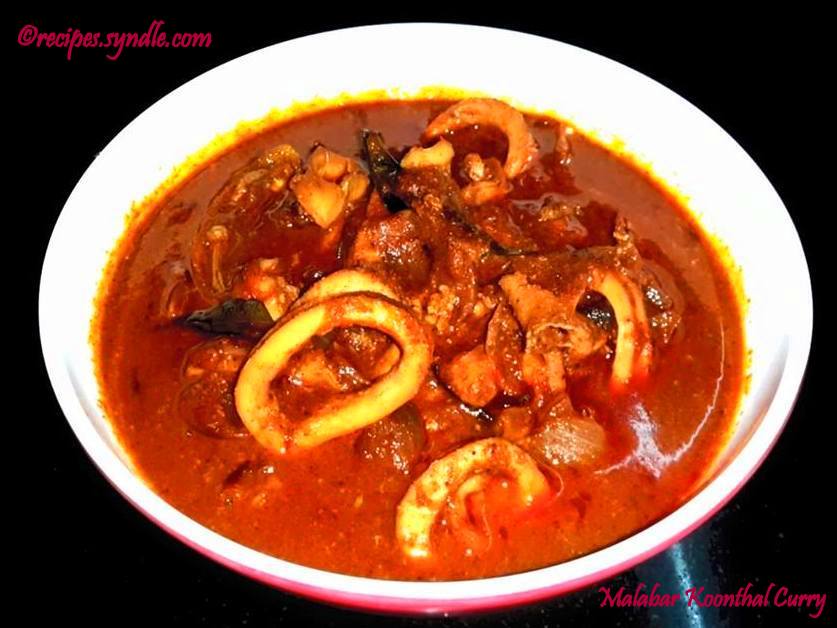 How to Make Malabar Nadan Koonthal Curry
Ingredients
Koonthal/Squid- 500 gram
Shallots- 1 cup, cut into two pieces
Green chillies- 5, split in length wise
Ginger- 2 tsp, chopped
Garlic- 2 tsp, cut in two pieces
Turmeric powder- 1tsp
Salt- to taste
Curry leaves- 2 sprig
Fenugreek seeds- 1tsp
Coconut oil- 3 tsp
For Roast to Grind
Coconut -2 cup, grated
Kashmiri chilly powder- 1 tbsp
Peppercorns- 2tsp
Corriander powder-2tbsp
Garam masala -1 tsp
Step by Step Recipe of  Nadan Koonthal Curry (kanava curry)
Clean the squid by removing pink dotted skin by just peeling.  Wash it well in running water. Cut the squid as u like. Here I cut it in round ring shape, It look more attractive. Keep it aside.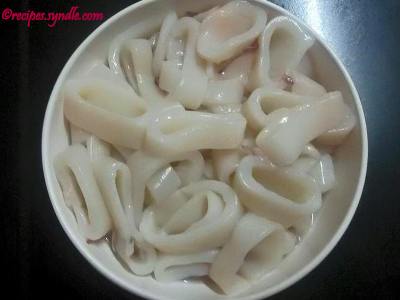 Marrinate the squid/koonthal with turmeric and salt, keep it aside for 10 minutes. And cook it until squid turn soft. Here I am uisng a clay pot , you can use a pressure cooker for early cooking.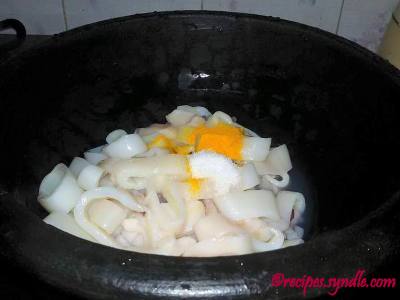 Meanwhile in a frying pan add 1 tsp coconut oil. Add the grated Coconut and fry till coconut turns golden brown colour.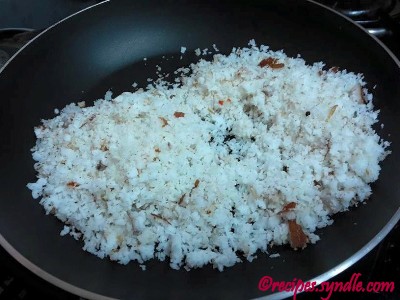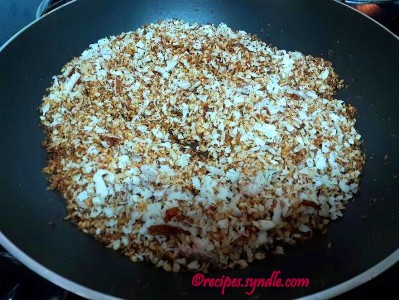 Then add chilly powder, corriander powder, pepper corns, garam masala and fry well in a medium low flame. Combine this well and allow the same to cool off for a few minutes.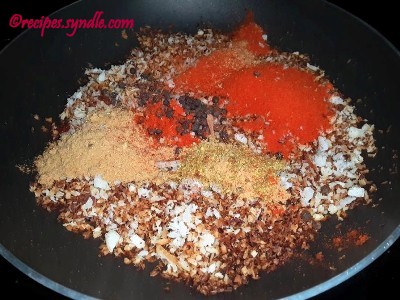 Now grind this mix into a fine paste in a heavy duty mixer. Add very little water and blend it to a very smooth paste.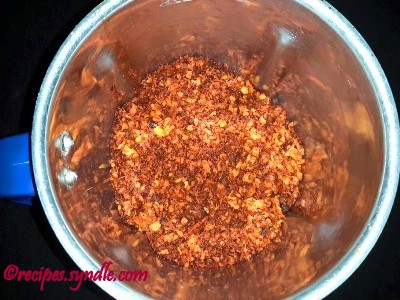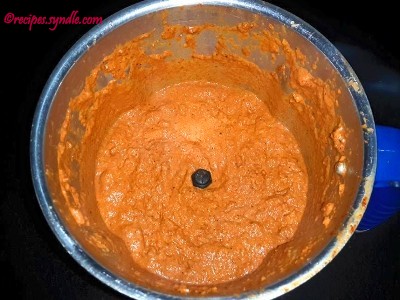 Now add this ground paste to the cooked squid. Add 2 cup warm water , adjust salt, allow it to boil till gravy thickens for 10 minutes.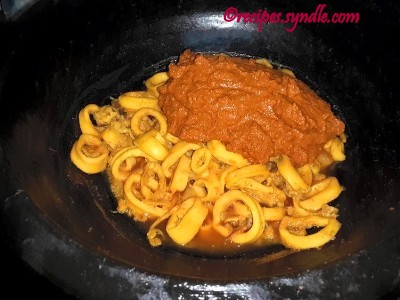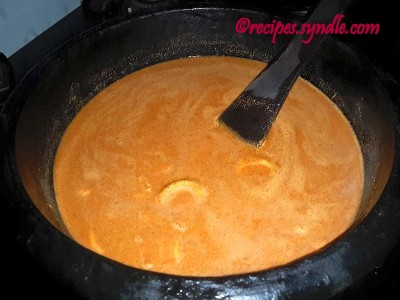 Take a frying pan, pour 2tsp coconut oil, add fenugreek seeds and saute it well for 1 minute.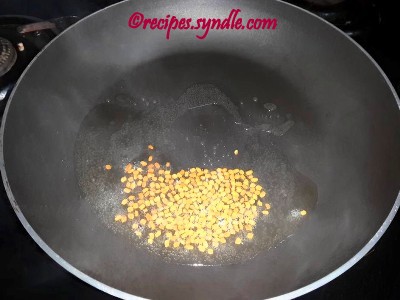 Now add the Chopped ginger and garlic and saute it well till the raw smell disappears.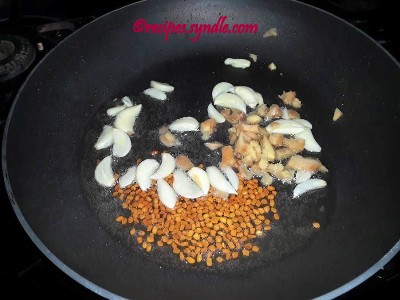 Then add the curry leaves, shallots and green chillies, till the shallots turn light brown.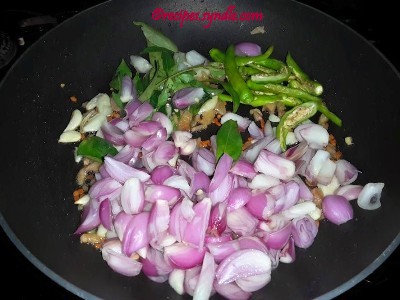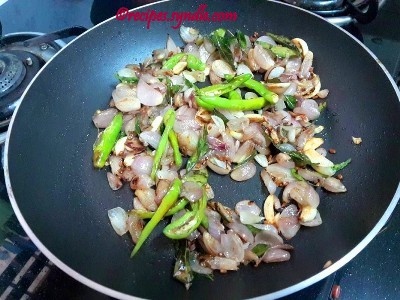 Transfer this sauted mix to the boiled curry and mix it well, heat in low flame for 5 more minutes.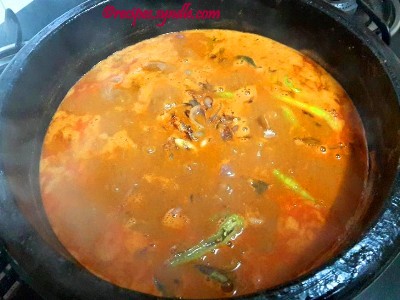 Off the flame and allow to rest the curry for 20 minutes before serving for better result.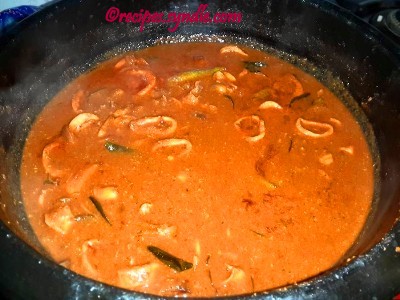 The delicious yummy Malabar Koonthal Curry is ready to serve. Its best with steamed rice.