Instant okra / Lady Finger dosa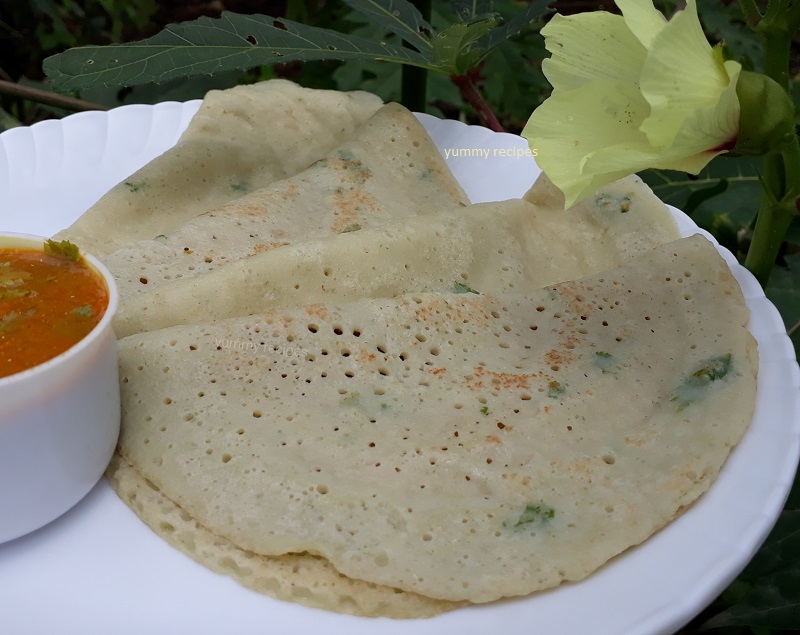 Instant okra / Lady Finger dosa is a good choice for breakfast. This is the healthy and easy dosa recipe. I have this recipe from my family member. The okra gives soft structure to the dosa. We can use okra in different way. Okra has lot of health benefits, it contains potassium, vitamin B,C, folic acid and calcium.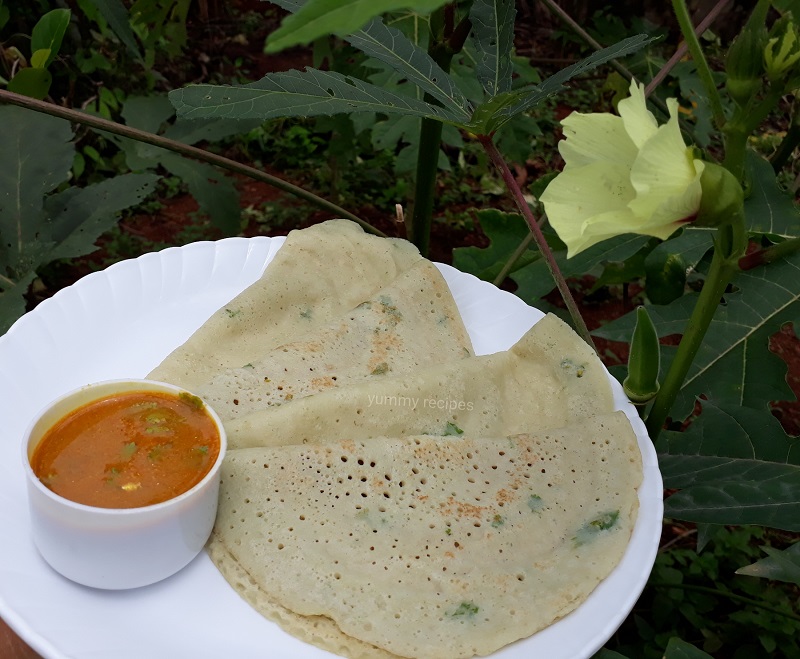 The detailed recipe of Instant okra / Lady Finger dosa  is bellow with images and video. If you like the videos please subscribe our channel.
Ingredients for making Instant okra / Lady Finger dosa
Raw rice 1 cup soaked
Fenugreek seeds ½ teaspoon soaked
Urad daal ¼ cup soaked
Okra / lady finger 3 or 4 numbers
Green chili 1 or 2
Shallots 6 no.s
Ginger 2 piece
Aval ¼ cup
Asafoetida 1 pinch
Baking soda 1 pinch
Coriander leaves (optional)
Salt to taste
Oil 2 table spoon
Method
Add soaked (soak at least 4 hours) raw rice, urad daal, fenugreek seeds, chopped okra, shallots, green chili, ginger and aval in a blender. Add 1 cup water and make it in to a fine paste.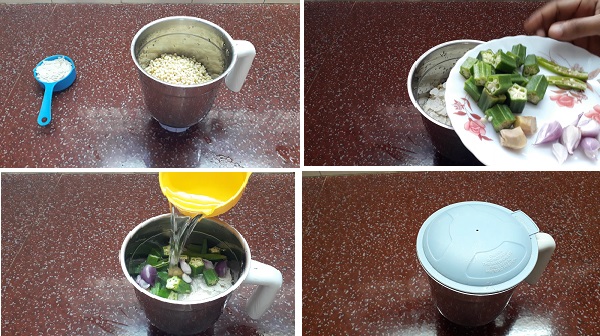 Remove it in to a bowl and add ¼ cup water and salt to taste.  Mix it well.

Add asafoetida, baking soda and mix well.

Finley chop coriander leaves and add in to the batter and mix it. This is optional.

Heat a cast iron pan and grease with oil, pour one spoon batter and spread the batter in the circular motion.

Cover with a lid and cook for about 2 minutes in medium flame.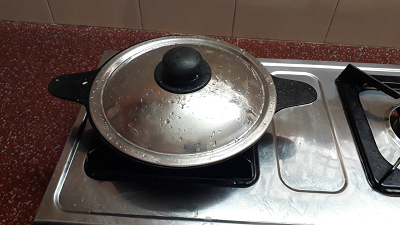 Open the lid, flip it and cook for 1 minute.

Remove the dosa in to a plate and all the batter in the same way. You can also use non stick pan.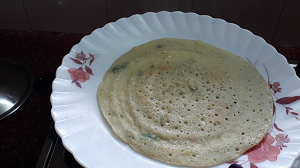 Serve okra / lady finger dosa with chutney or any gravy. Thank you all.