Green Peas Masala – North Indian Panjabi Style Recipe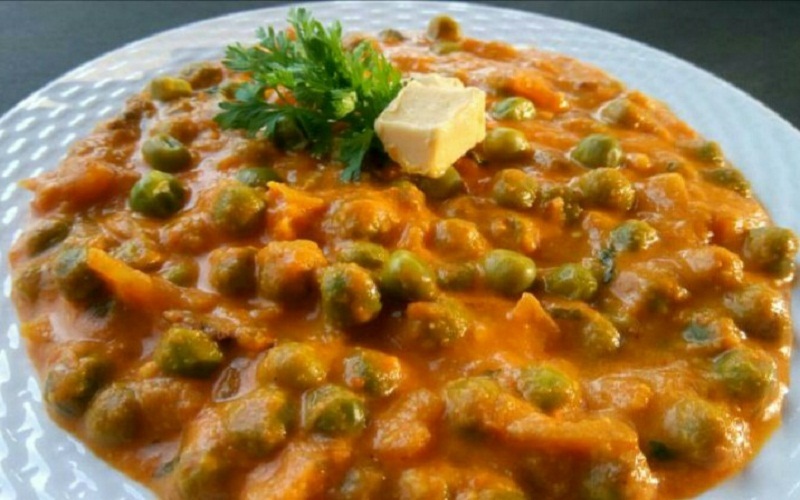 Hai friends, I know that many of you like north indian dishes expecially curries. So, I bought a Green Peas Masala for you. This is a North Indian Panjabi Style Recipe, which is one of the easiest north indian recipe. Here I used fresh green peas for making this dish, You can use dried green peas also for this. This Green Peas Masala can be served with rotis, naan or thandoori rotis, even it goes well with rice items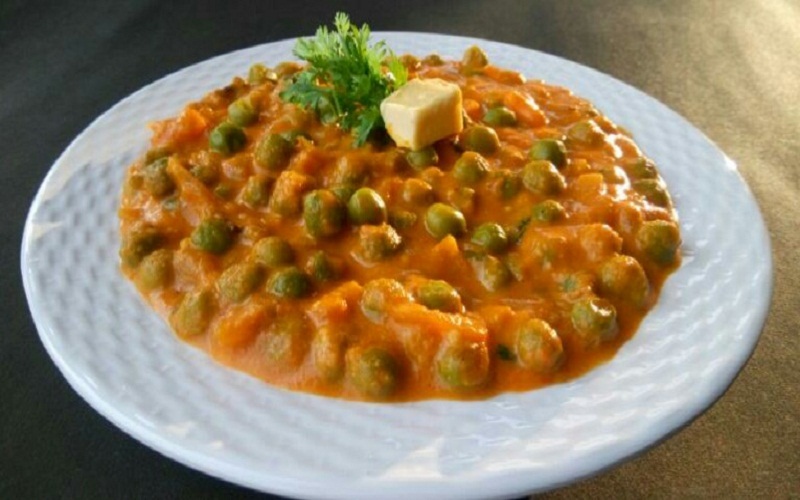 Today, let's learn how to cook Green peas masala. I am adding step by step pictures by which you can easily understand the method of making this dish very easily. So, let's start our North Indian Panjabi Style Recipe.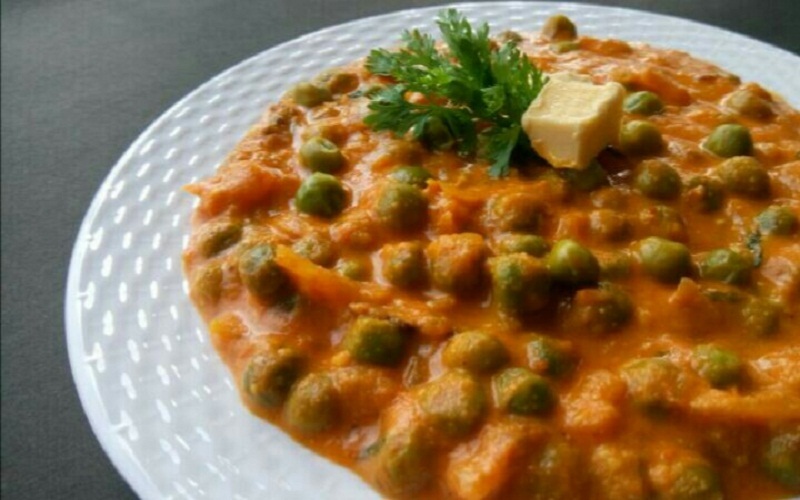 Ingredients for making
1. Green peas – one cup
2. Onion- two chopped
3. Tomato – two chopped
4. Garlic – four to five cloves
5. Chilly powder 2 two teaspoon
6. Termeric Powder – half teaspoon
7. Geera and coriander powder – one teaspoon
8. Cardamom -two
9. Cloves – three to four
10. Cinnamon – one teaspoon
11. Cashew nuts – fifty grams
12. Curd – five tablespoon
13. Geera – pinch
14 oil or butter – three tablespoon
15. Salt – to taste
16. Coriander leaves – for garnishing
17. Kasoorimethi – pinch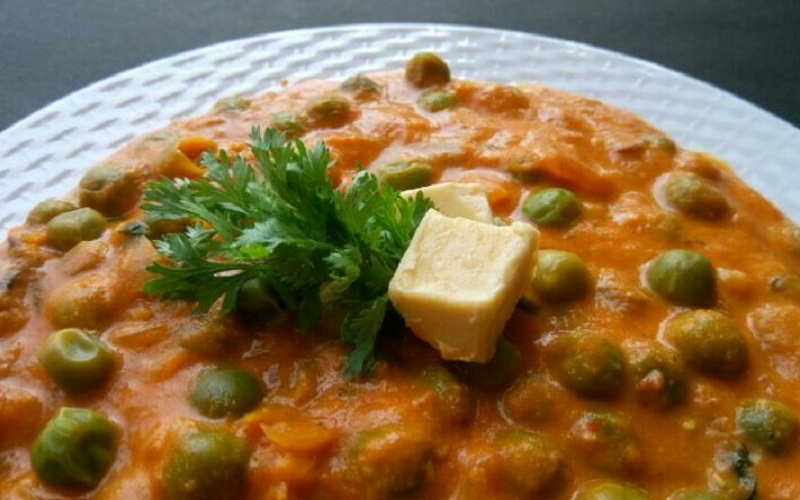 If you are using dried peas for making this dish, soak it over night and pressure cook it by adding salt.
Method of making Green Peas Masala

Heat one tablespoon oil in a pan and saute one onion and garlic, add chopped tomatoes and saute it

Add chilly powder, termeric powder, coriander and jeera powder and saute it until it lost the raw smell. Then alow to cool it.

Graind this mix and make a smooth paste and keep it aside, now take a pan heat two tablespoon oil and add cinnamon, cloves and cardamom into it let it splutter

Put chopped onion and jeera into it and saute it well for few minutes until the onion become soft and transparent.

Now add fresh green peas into this and saute it for two minutes,

Pour grainted tomato and onion paste and cook it along with the green peas

Graind the soaked cashews with the curd and make a smooth paste pour this to the masalas and cook it.

Add enough salt to the dish and add water for enough gravey. Fish cooking by adding kasoorimethi to the dish.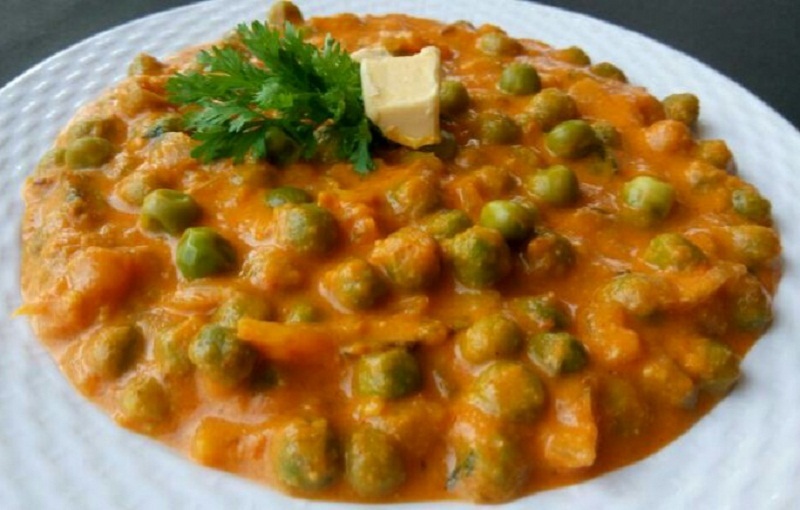 Remove the dish for the stove and garnish it with fresh coriander leaves.
Pour our Green Peas Masala in to a bowl and serve it hot.