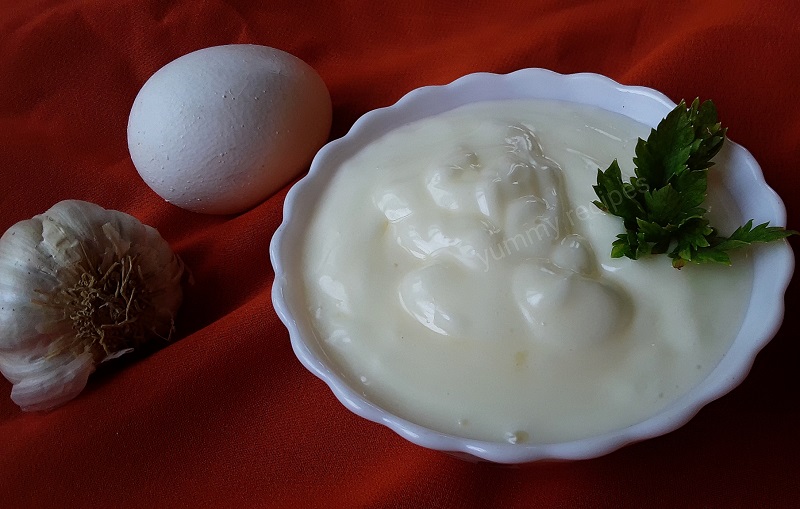 We can make mayonnaise in different ways like without egg, using mustard paste etc. Normally the traditional mayonnaise recipe doesn't add eggs, now for this garlic mayonnaise recipe i am adding 1 egg yolk and white. For the mayo recipe you can use food blender or a hand blender also. This is the very simple recipe for making mayonnaise at home. Kept in a refrigerator for about 14 days.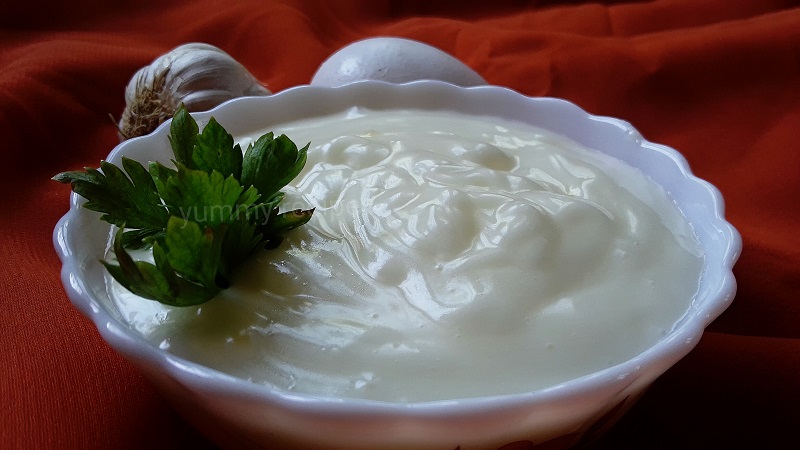 Ingredients
Egg 1
Garlic 1 or 2 cloves
Sun flower oil 400 ml
Salt ¼ table spoon
Vinegar ½ table spoon
Method
Put garlic and egg in a bowl beat 1 minute for using a blender in medium speed.


Slowly add oil and blend when it turns puffy( about 1 to 2 minutes).

Now add salt and vinegar to this. Blend it again for a second.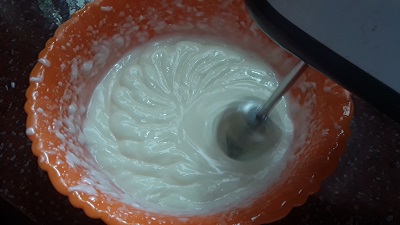 Then it's ready to transfer into a bowl.