FRIED SPICY CHICKEN / How To Make Spicy Fried Chicken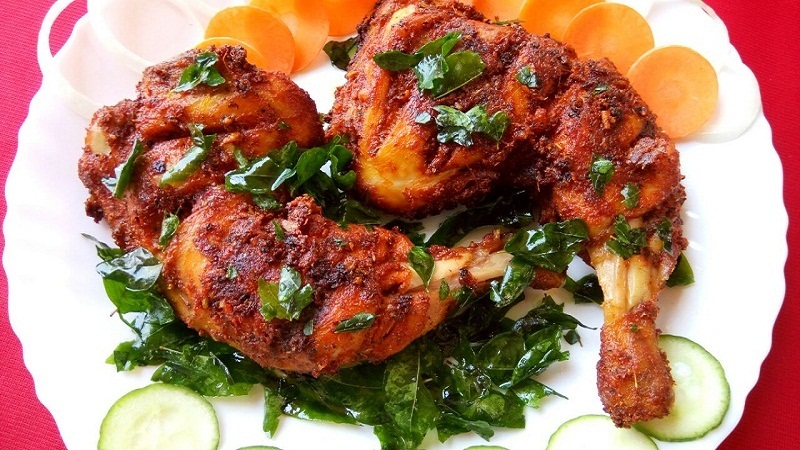 Today we are going to make a Fried Spicy Chicken. This dish can serve as a starter or side dish of any rice items also with chappatthi, rotti, nan, appam and bread. We can make this dish with all the dry spices available at our home. All ingredients in this dish is very common so we can make it very easly. These type of chicken is my favorite, little bit spicy and very tasty also. You should try this dish. I am sure all of you will like it, so let's start to make it…..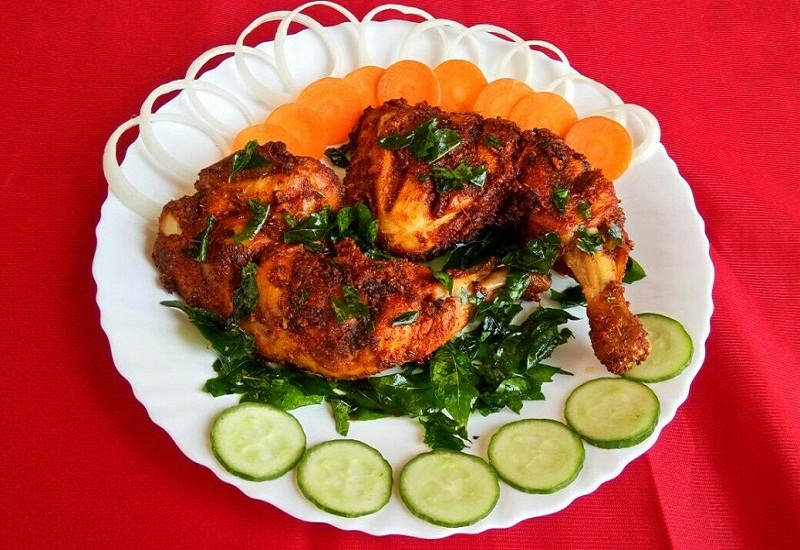 Ingredients :
1. Chicken pieces – 2 (500 gm)
2. Pepper powder – 2 teaspoon
3. Red Chilly powder – 1 teaspoon
4. Chicken masala powder – 1 teaspoon
5. Geera powder – 1 teaspoon
6. Ginger and garlic crushed – 1 teaspoon
7 . Curry leaves – for garnishing
8. Curd – 1 teaspoon
9. Salt – to taste
10. Oil – for deep frying
Method of making:

Take chicken pieces and wash it, dry it with a cotton towel remove all water content from it and make the spices ready

Add all spices in to the chicken pieces and rub it along with enough salt. Add curd and again mix it well with the chicken, keep it aside for atleast one hour.

Let the chicken marinate for one hour, you can keep it in the refrigerator also. Then heat oil in a pan, put curry leaves and fry it remove it and keep it aside.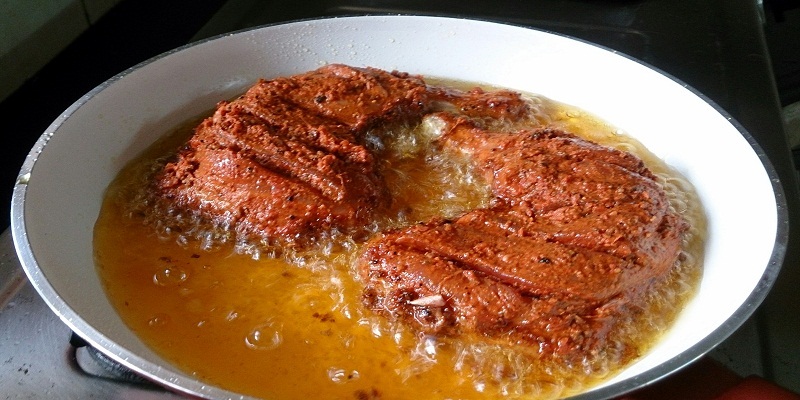 Put chicken pieces in to the oil and fry it in a medium heat. Turn it and fry it in to crispy on both sides.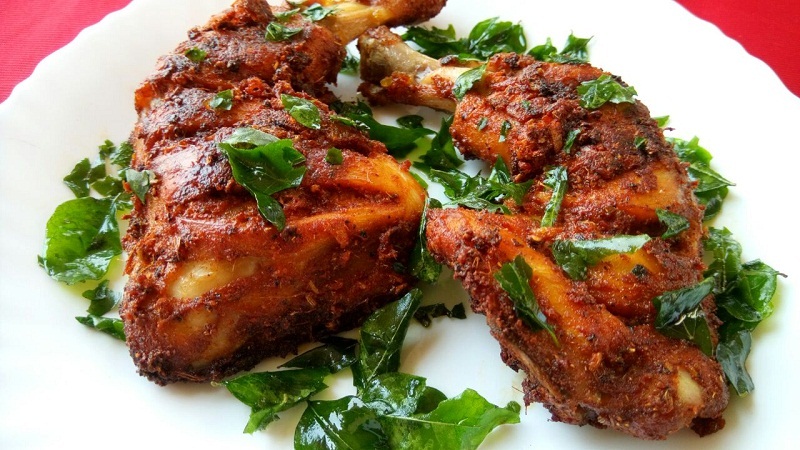 Remove chicken from the oil and place it in a plate, put fried curry leaves in to the chicken pieces. You can squeeze half a lemon in to the chicken pieces. Now your fried spicy masala chicken is ready, serve it hot and enjoy……