Hi all today i am sharing with you my EGG VINDAALOO Recipe. Vindaaloo is an indian curry popular in Goa. Vindaloo is usually made with chicken and beef. I make vindaaloo with eggs. You can make vindaaloo with vegetarian items. The special ingredients of this curry is vinegar and sugar, its gives  you a special taste. The ingredients and recipe is bellow with images.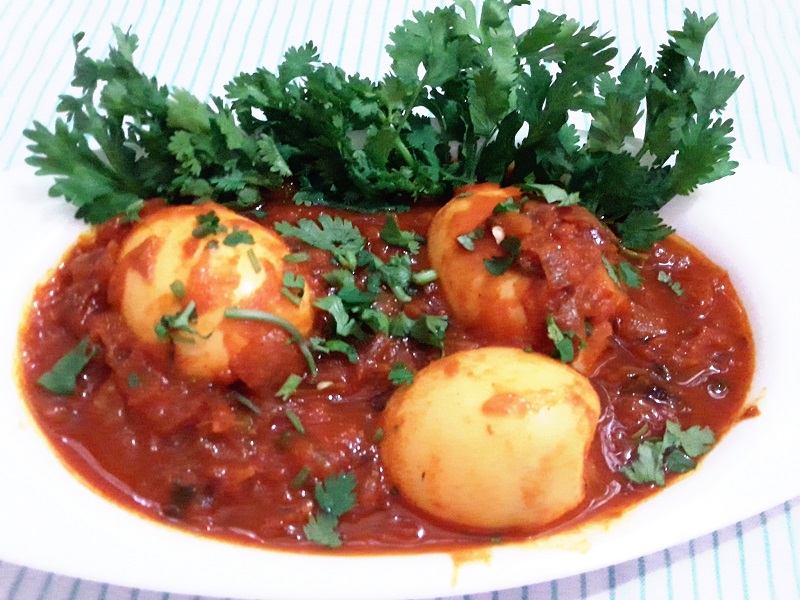 Ingedients
Cumin seeds              1 table spoon
Cinnamon
Onion                            1 chopped
Ginger garlic paste     1 table spoon
Green chili                  1 or 2
Turmeric powder       1/2 table spoon
Red chili powder       1 table spoon
Cumin powder           1/3 table spoon
Vinegar               1 table spoon
Tomato puree   1 cup
Tater                 1/2 cup
Boiled egg       3 no.s
Sugar             1/2 table spoon
Salt to taste
Method
1       Heat oil in a pan add 1 table spoon cumin seeds, cinnamon saute them for a seconds.

2       Add chopped onion and fry till golden brown in medium flame.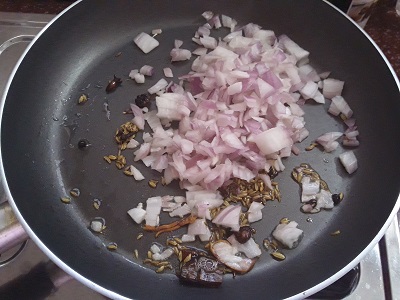 3        Now add ginger and garlic paste, fry for 1 minute.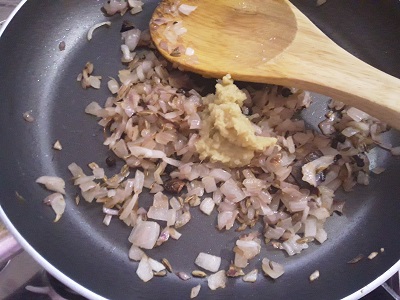 4        Add green chili, turmeric powder, red chili powder and cumin powder. Mix all and fry for 2 minutes


5        All the masalas are cooked well, now add tomato puree, cook till the gravy is becomes thick. Add half cup of water in to this.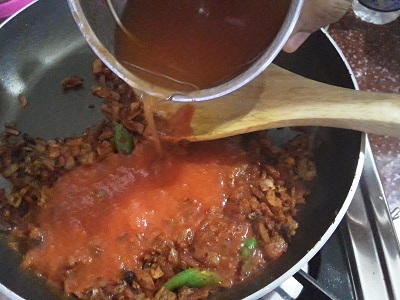 6        Add 1/2 table spoon sugar, vinegar, mix it well. Let it cook for 3 minutes till the oil separates.

7       Now add salt  as taste,  the boiled egg. Mix all together.

8         Egg vindaaloo is ready to serve