Hai,
today im share with you a very simple and tasty Malabar snack called egg ada. Its a very popular snack, made by using rice flour n egg. Can use this is a breakfast dish and evening snack. Its a steamed food.  Steam cooking is a healthy and one of the best ways of preparing food. Steamed foods keep their shapes.
I recommend all to try this recipe.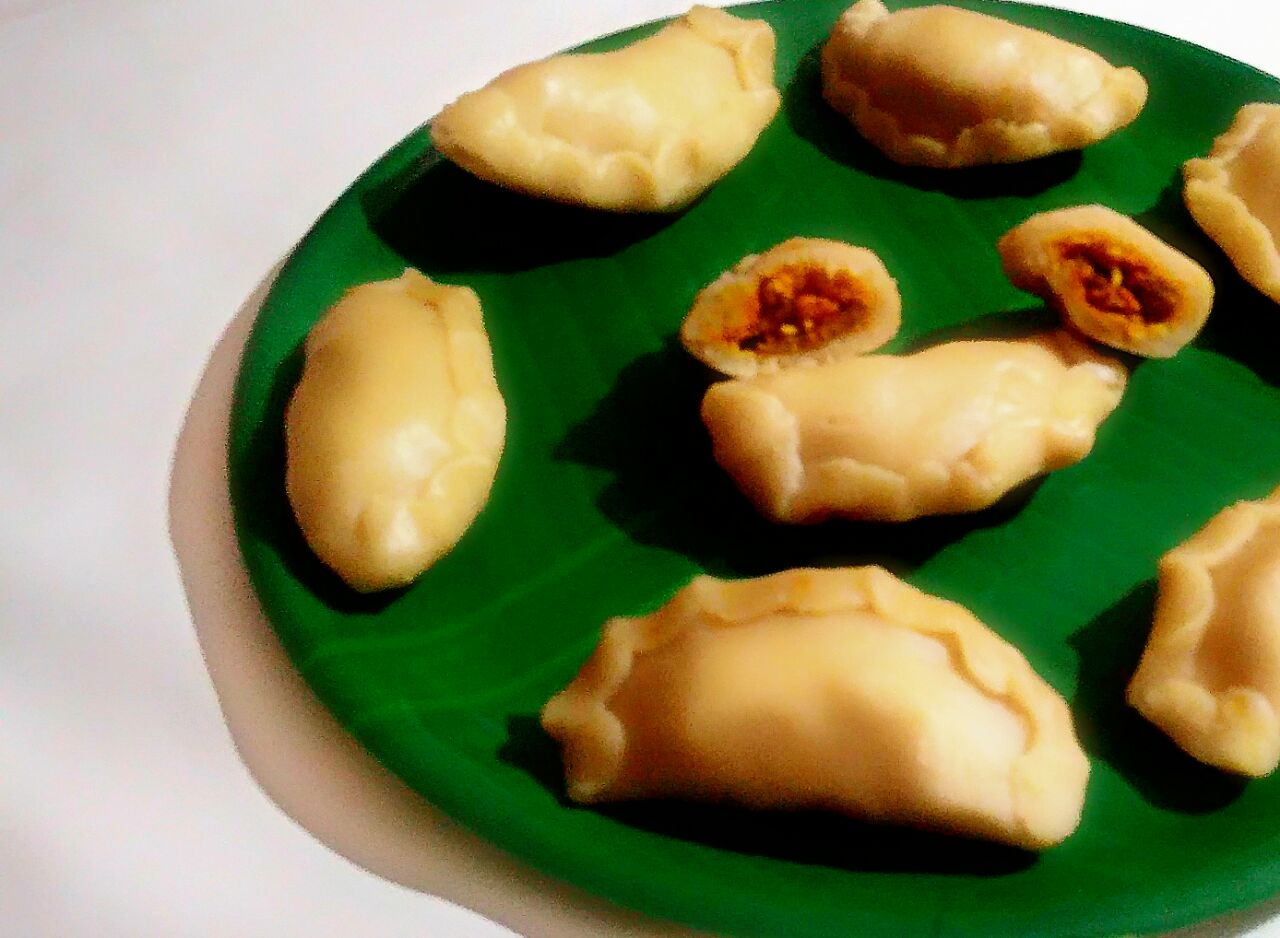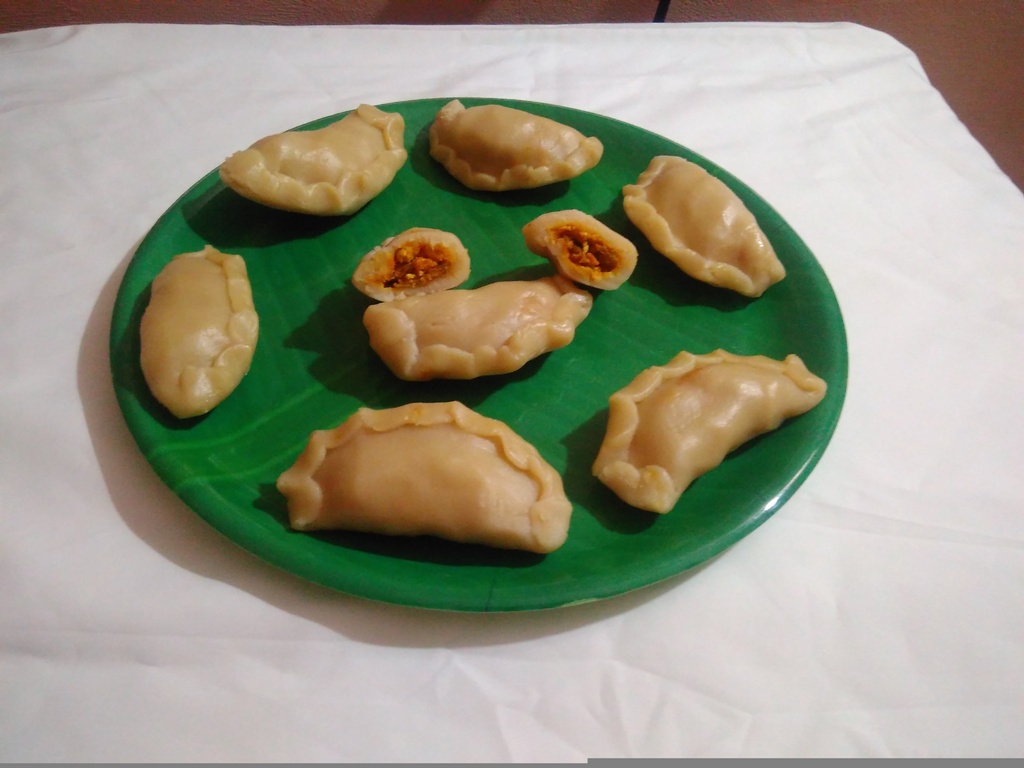 Ingredients 
To make dough
Fried rice flour       2 cup
Hot water                2 cup
Salt to taste
To make egg fillings
Egg                   2
Onion              2
Ginger              1/2 table spoon
Garlic                1/2 table spoon
Red chili powder                 1 table spoon
Turmeric powder                1/4 table spoon
Garam masala                      1/2 table spoon
Salt to taste
Preparing the rice dough
1    Add salt to the rice powder and add hot water, stir well it becomes like a ball. keep it aside to cool.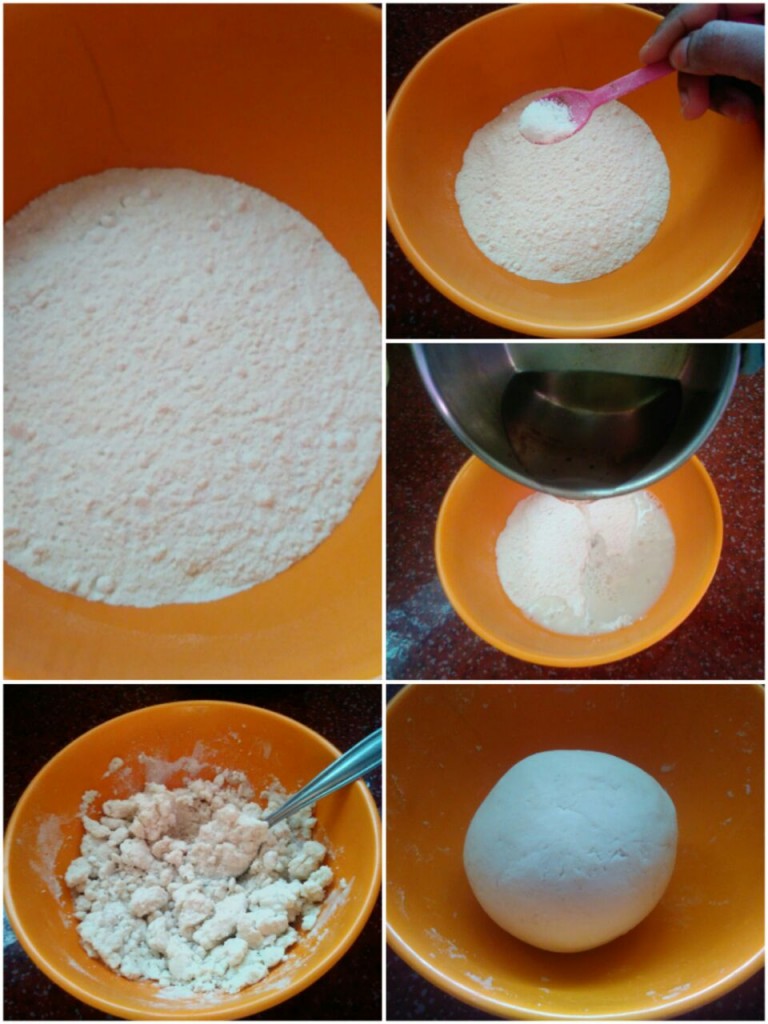 2     Heat a pan or a kadai with oil, when its hot add chopped onion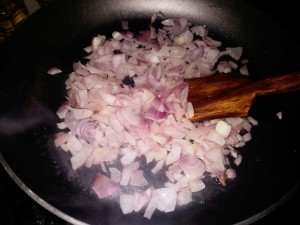 3     Add little salt, it helps the onion to cook faster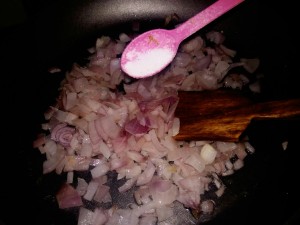 4       When the onion is golden brown add chopped ginger and garlic. Mix well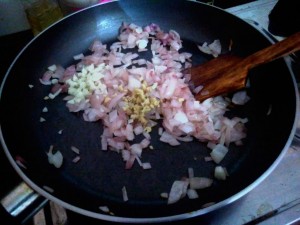 5        Now add the red chilli powder, tuemeric powder and  garam masala mix well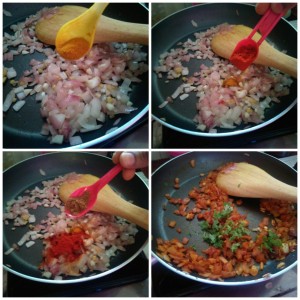 6       Add egg into this mix well. Now the egg is cooked switch off the flame. The mix is very dry. Allow to cool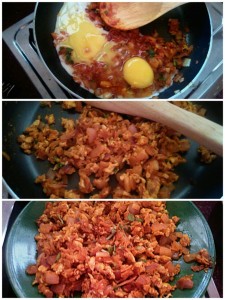 7     Roll the dough in to small balls.Take one small dough and with your hand simply roll it on the work surface. so that gets a nice round shape.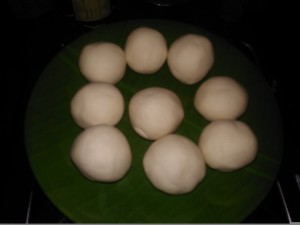 8     Now simply make a round shape,place some filling ithe center and fold the dough over the filling. Join the sides(press and fold). The sides are completely fold so that the fillings does not leak out when it is cooked. Continue the process until the rest of  remaining dough.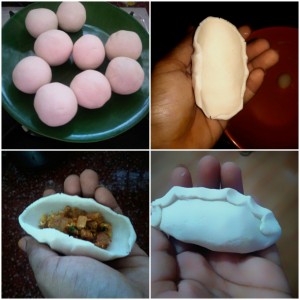 9    steam in a steamer for 10 minutes.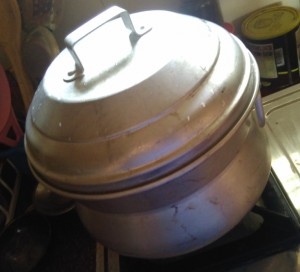 10    After 10 minutes its cooked well, switch off the flame. The tasty Malabar special egg ada is ready.