Dinuguan is a type of dish made from blood, internal organ and meat of a pig. Diniguan also known as pork blood stew or blood stew is a unique filipino dish. This dish is popular and serves often during fiesta, birthdays and special occasion. Dinuguan is paired with puto or eaten with rice.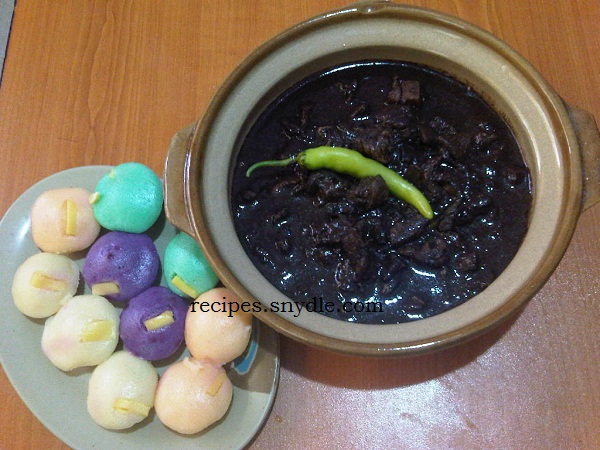 I don't know the history of this dish, all I know is that other countries also have their own blood stew version. I love dinuguan but because of the way this food is cook, I don't eat diniguan prepared by someone else except my mom and husband. LOL! I just feel safer eating diniguan prepared by someone I know.
Dinuguan is a tagalong word, in other region in the Philippines like Pampanga this dish is called Tid-Tad, in Cebuano Dugo Dugo and Rugodugo in Waray. There are many variations of this dish like for example, in other regions they added tanglad to give fragrance to dinuguan while others add gata or coconut milk for a creamy flavor. I never tried other versions of Dinuguan, so I have no idea about their taste.
Here's my version of this popular dish, enjoy cooking!
Dinuguan Recipe
Ingredients:
½ kilo pork
½ kilo intestine, ear and liver
4 cups pork blood
1 onion, minced
Ginger
2 cloves garlic, minced
4 pcs laurel
3 pcs siling haba or long peppers
1 cup vinegar
Salt to taste
Cooking oil
Direction: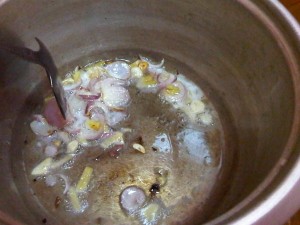 In a large pot, heat oil and sauté onion and garlic then add the ginger.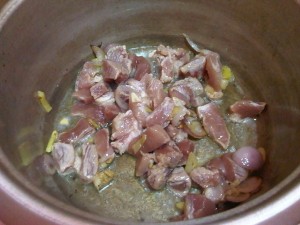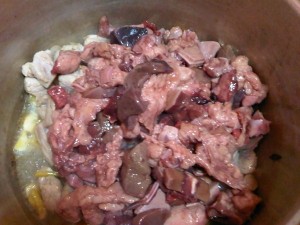 Put in the meat first, cook for about 5 minutes then add the rest (innards, ear, etc.). Cook for 10 minutes to cook the meat and innards.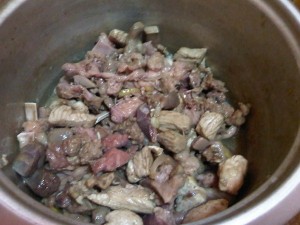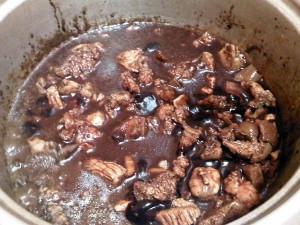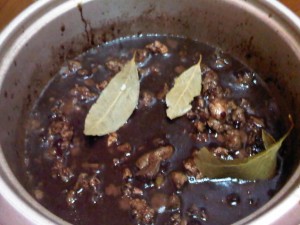 Next, pour the pork's blood and add the laurel. Stir continuously to prevent lumps from forming until the blood stew is done.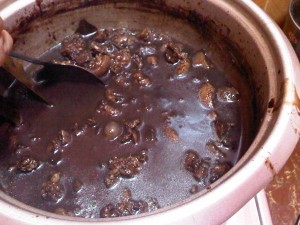 Once done, add the long peppers and season with salt to taste. Cook for 3 minutes. Turn off the heat and transfer to a serving dish.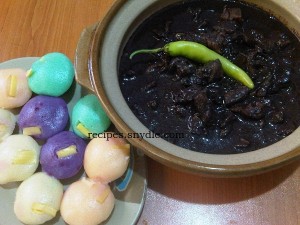 Serve hot with puto or rice.
if you do decided to try this recipe, please let me know what you think. I love hearing from my readers and don't forget to bookmark this page to save the recipe. Have a nice day and happy cooking!