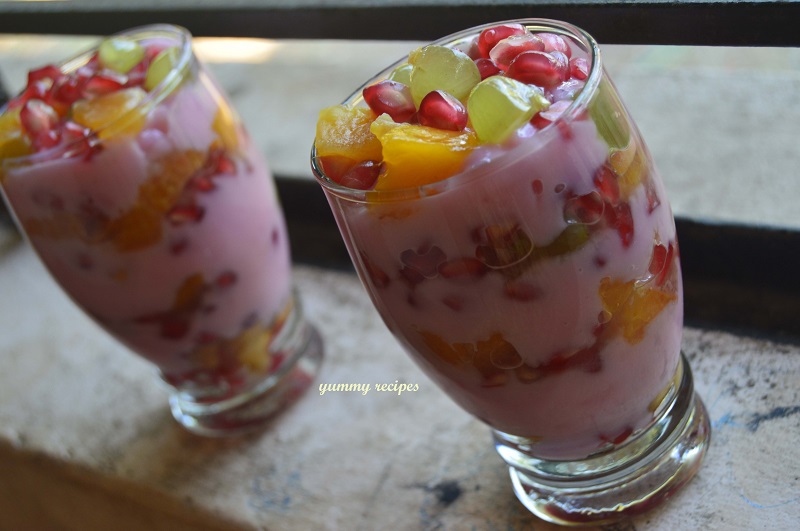 Fruit custard is an Indian dessert; it is the simplest way to refresh after a heavy meal.  We can make it by using custard powder, fruits and vegetables. Now get custard powder in different flowers like vanilla, raspberry and mango etc. The advantage of fruit salad is you can use any seasonal fruits that available in your kitchen. Here I am using raspberry flavor custard powder.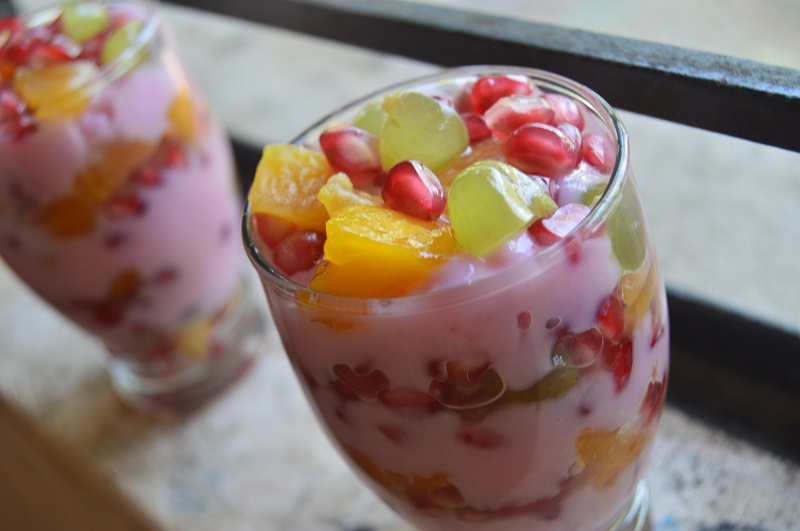 This is the simplest way to make custard fruit salad, do try and send your feed backs. The recipe is bellow with detailed images.
Ingredients
Custard powder 1 ¼ table spoon
Corn flour ¾ table spoon
Sugar ¼ cup + 4 table spoon
Water ¼ cup
Milk 250 ml + 2 table spoon
Fruits ½ cup each
Method
In a bowl add custard powder, corn flour and milk and mix well, keep it aside.

Add fruits in a bowl. Make sugar syrup by adding ¼ cup water and 4 table spoon sugar.Then pour the sugar syrup in to the fruits, mix well. Once it cool put in a refrigerator for about 3 hours.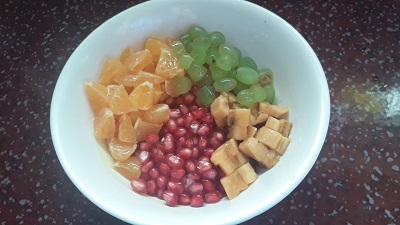 In a sauce pan pour 250 ml milk and sugar and allow it to boil.

Once the sugar completely melted, add the custard corn flour mixture and mix till the milk became thick. Keep in low flame.

Then remove in to a bowl and allow it to cool. Then put in the refrigerator.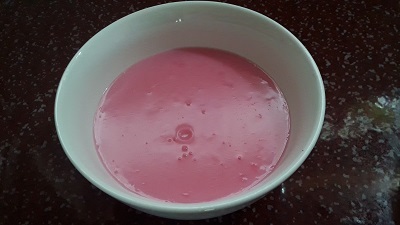 After 4 hour pour 1 table spoon fruits sugar syrup mixture in a glass and pour the chilled custard mixture over it. Continue the same steps.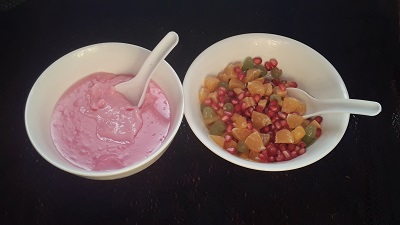 Refrigerate for few minutes and serve chilled.