Curry leaves flavored egg curry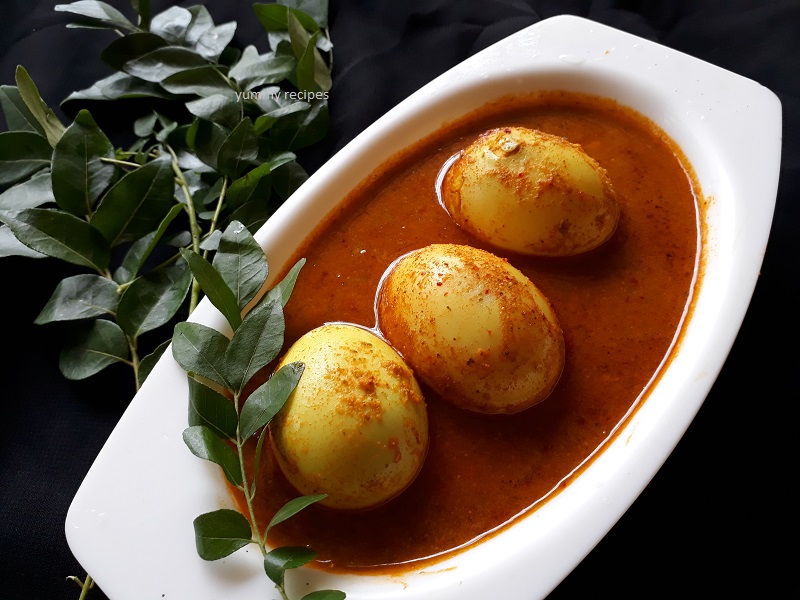 Curry leaves flavored egg curry is a delicious, healthy egg curry. This egg curries me prepared by my own style. If you want you can add green chili also.
Curry leaves are a rich source of iron and folic acid. Curry leaves help your blood sugar levels by affecting the insulin activity of the body and reduces ones blood sugar levels.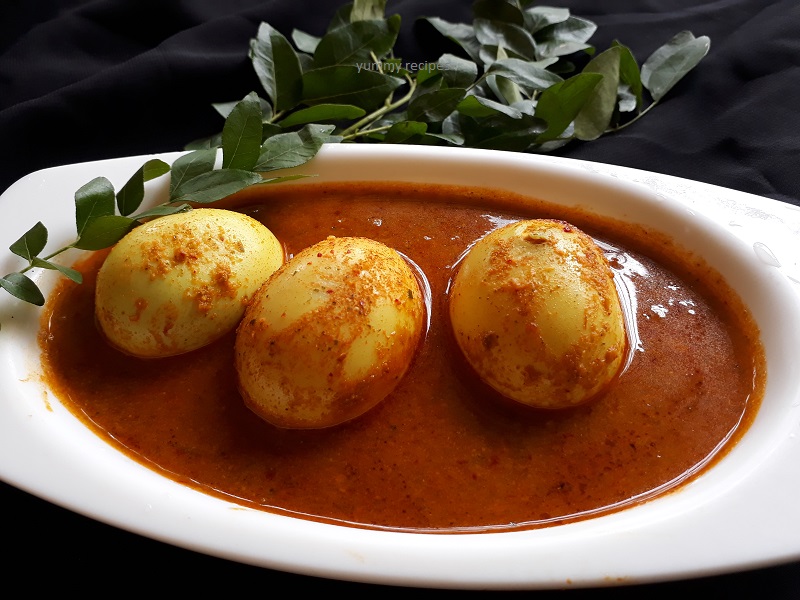 Now let's see the healthy curry leaves flavored egg curry recipe bellow with detailed images.
Ingredients
Boiled Eggs            5 numbers
Grated coconut              2 or 3 table spoon
Curry leaves  5 springs medium size
Ginger      1 small size chopped
Garlic        4 to 5 cloves
Dry red chili  3 numbers
Onion 1 small size sliced
Water  3 table spoon +1 cup
Turmeric powder          1 teaspoon
Vinegar             1 table spoon
Sugar  ½ teaspoon ( optional)
Oil 2 tbale spoon
Salt to taste
Method of preparation
Heat oil in a pan, add ginger and garlic sauté it for 1 minute.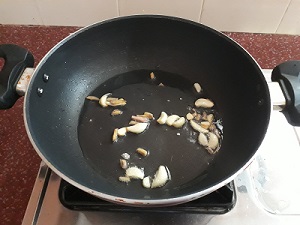 Add dry red chili and curry leaves fry it for 2 minutes in medium flame. Remove it in to a plate and allow it to cool.

Put it in a blender, add grated coconut and water in it blend it well and make a fine paste. Keep it aside.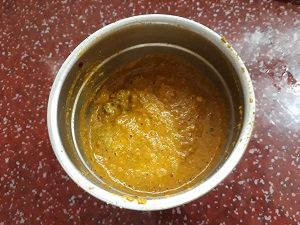 Heat one table spoon oil in a kadai, add sliced onions and salt. Sauté for 3 minutes till the onion is transparent.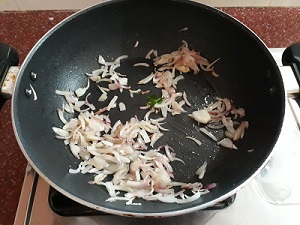 Add turmeric powder in it sauté till the raw smell away from the masala.

Now the time to add curry leaves coconut paste, sauté it 2 minutes in medium flame.

Add water as needed and salt to taste, allow it to boil.

Cook it for about 5 minutes in low to medium flame. Add boiled eggs in it.

Close the lid and cook for again 3 minutes in low flame.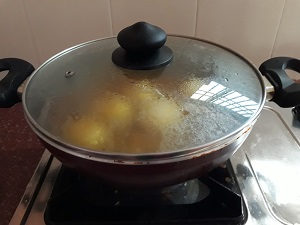 Open the lid, add vinegar and sugar in it. Mix it well and cook for 2 minutes.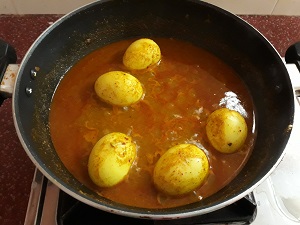 The tasty and healthy egg curry is ready to serve. Thank u…..