Hi all, I am vinayasooraj, today i am sharing with  you my  Prawns Dry Chili Recipe. Prawns are rich in proteins, very low on fats and calories, so simply its a healthy food, Its  very tasty. For this prawn chili i am using very less ingredients. Its very easy to make, just follow my step by step instructions.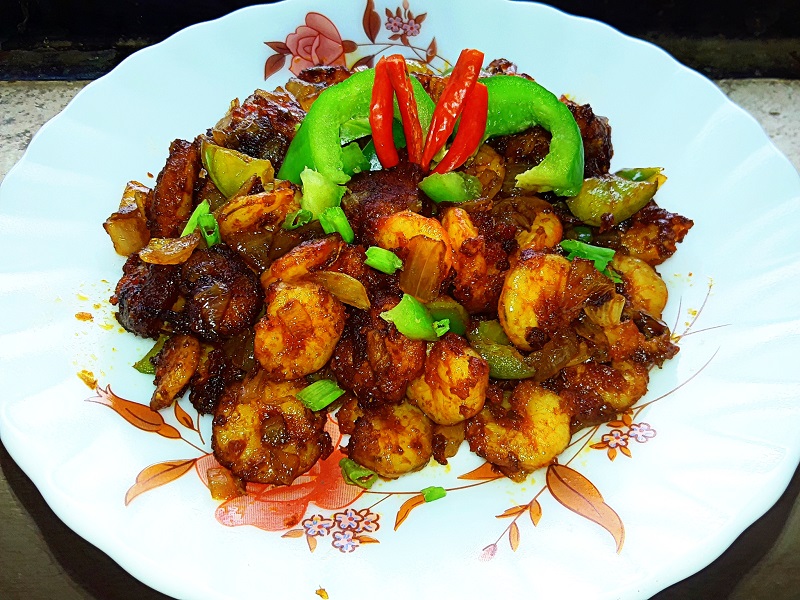 Ingredients
Prawns                    250 gm
Turmeric powder   1/4 table spoon
Red chilli powder    1 table spoon
Corn flour                 1 table spoon
Onion                      1 onion chopped
Tomato puree       1 table spoon
Tomato sauce        1 table spoon
Soya sauce              1n 1/2 table spoon
Capsicum                1/2 chopped
Spring onion   chopped
Water                  2 table spoon
Salt to taste
Method of Preparation
1      First add turmeric powder, red chili powder, cornflour, salt, water.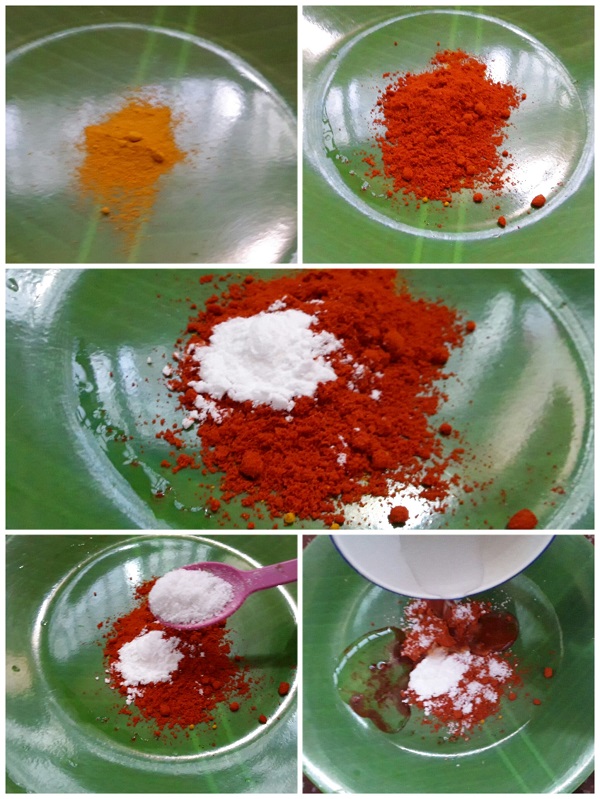 2      Mix  all the and add prawns in to this.   Mix again and keep 15 minutes to magnet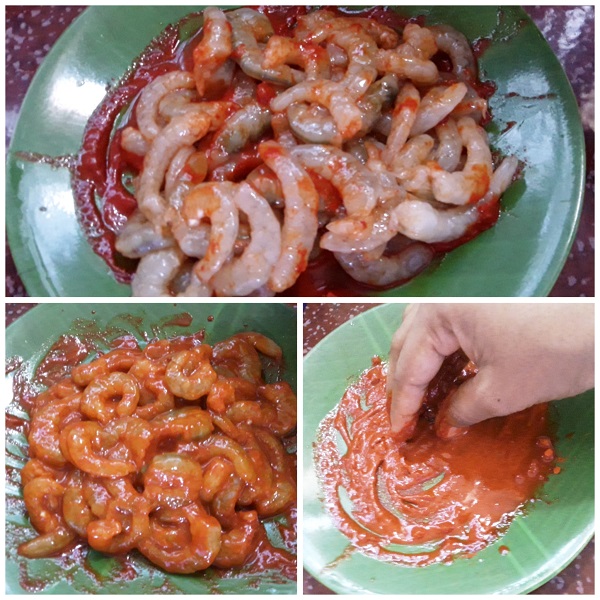 3      Heat oil in a pan and fry all the magnated  prawns .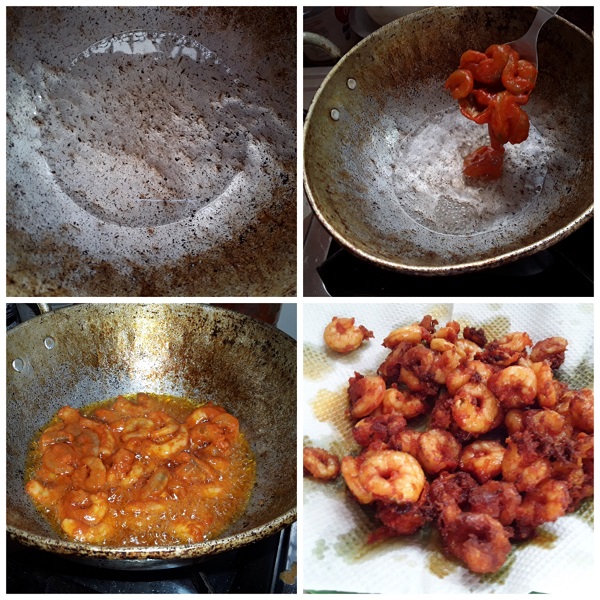 4      In an another pan add oil,  chopped onion and salt. Fry for one minute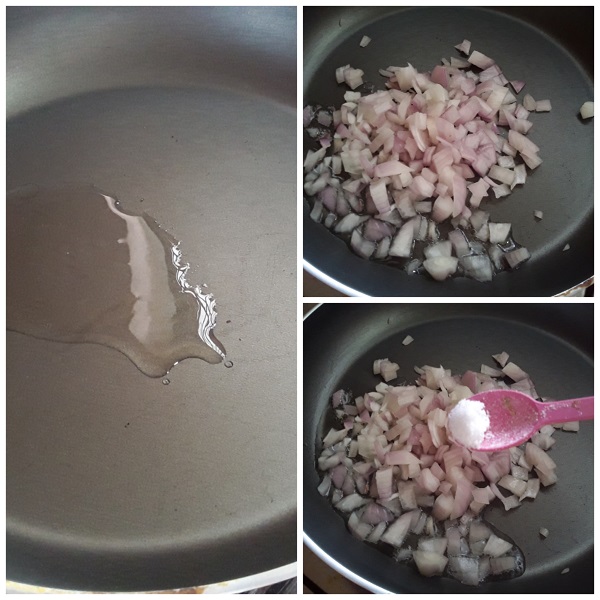 5      Now add ginger garlic paste and tomato puree. Mix well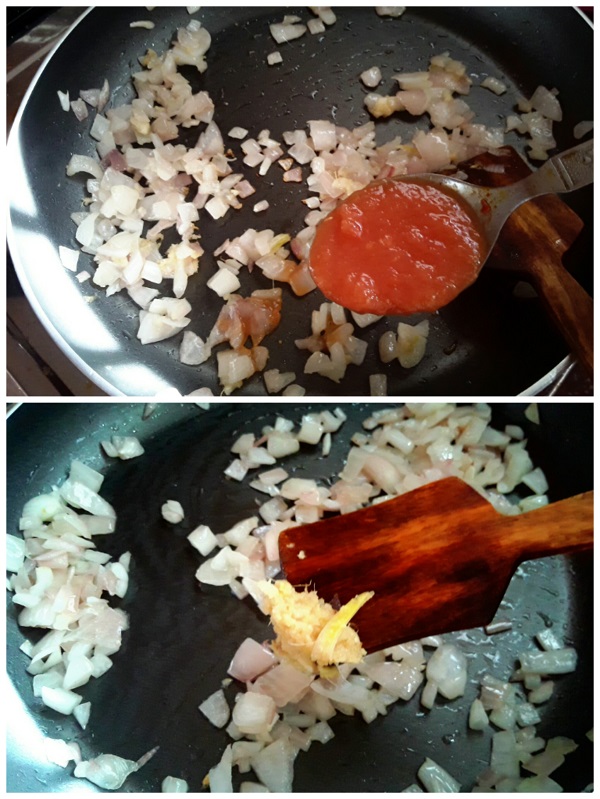 6     Then  add tomato sauce, soy sauce and chopped capsicum.  mix for  one minute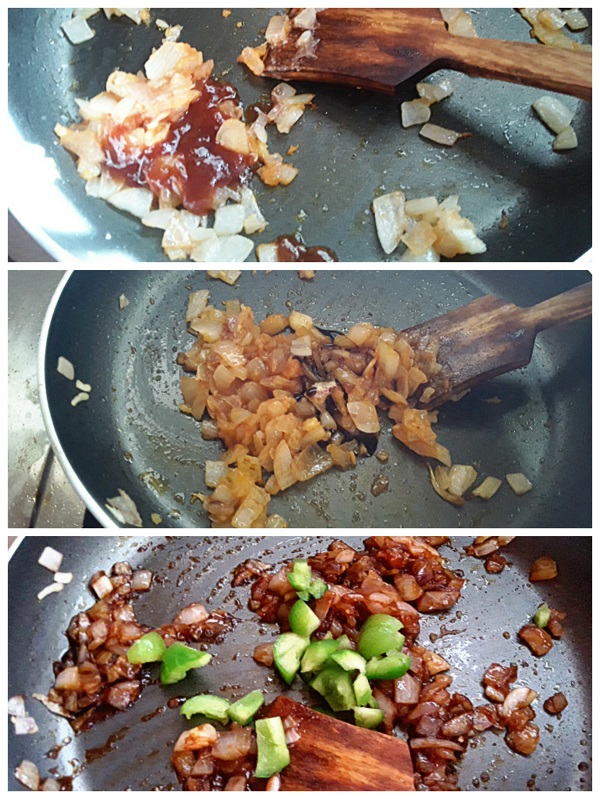 7       Now add the fried prawns into this and mix well.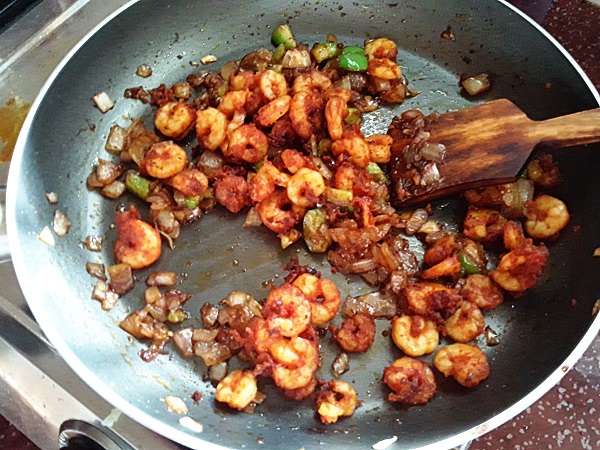 8     Our yummy n tasty dry chili prawns is ready to serve.  I hope all enjoy and try my recipe.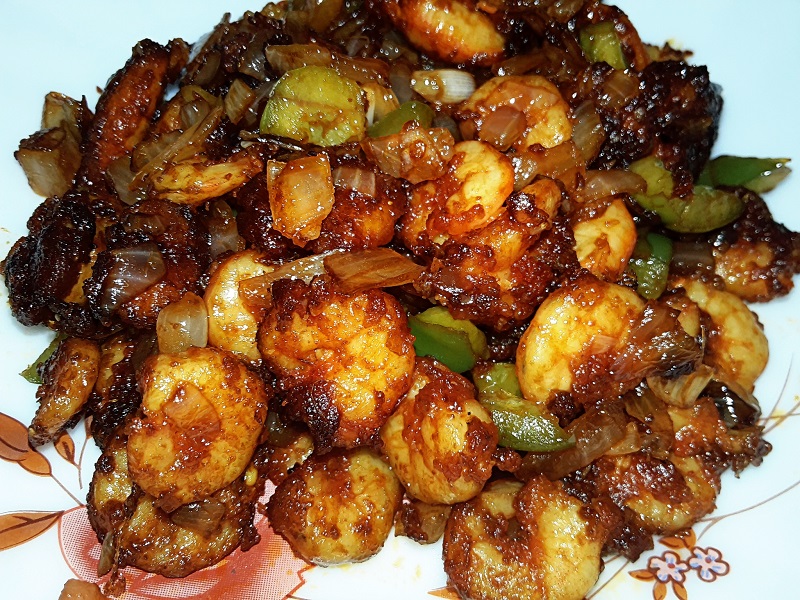 9            Decorate by using capsicum and spring onion