Hi all to day i am sharing with my Chicken Vindaaloo recipe. Vindaloo is an Indian dish, popular in GOA.  This is the method of preparation by cooking chicken with all juices. This is a very simple and tasty recipe. For this the main ingredient is  chicken, garlic, vinegar and sugar.  Remember one thing that not to reduce or  change the quantity of vinegar get its real flavor.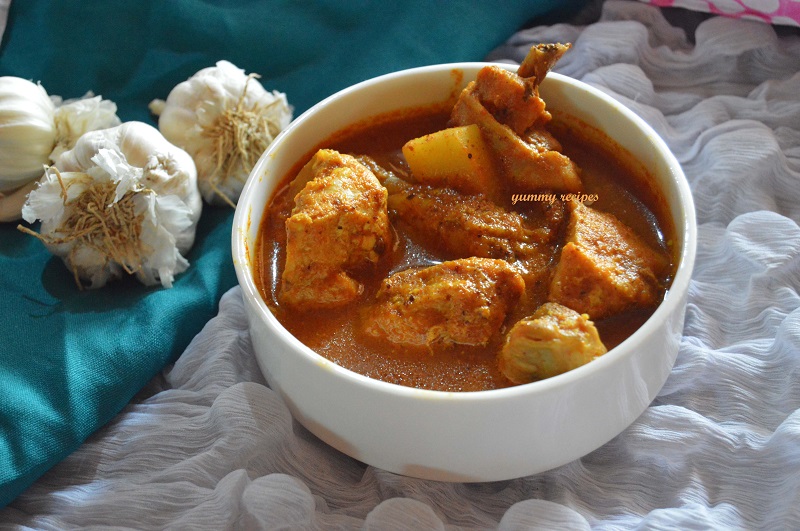 Its good for rice, dosa, roti  etc. I hope all of you will enjoy my chicken vindaloo recipe. The step by step method of preparation is bellow with detailed images. Enjoy cooking with yummy recipes.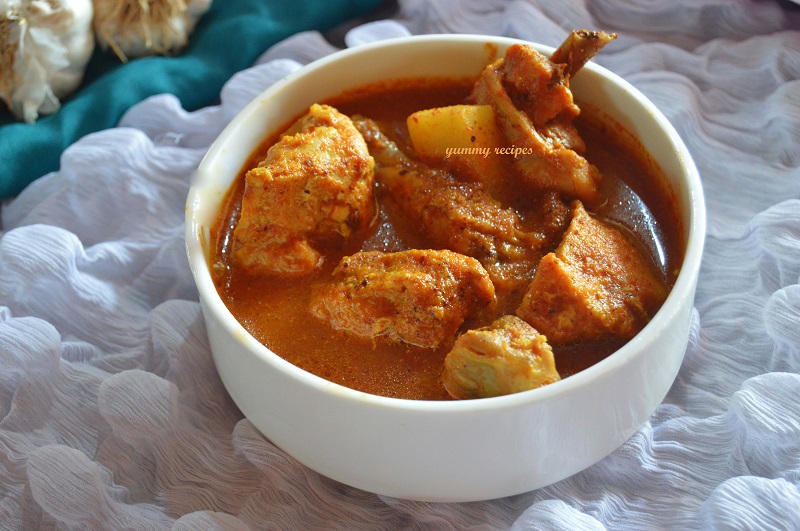 How To Make Chicken Vindaloo
Ingredients
Chicken                      500 gm
Garlic cloves              5 no.s
Fenugreek seeds      1/4 table spoon
Mustard seeds          1/2 table spoon
Pepper corn              5 no.s
Potato                         1 large sliced in to small square pieces
Red chili                      5 no.s
Vinegar                               2 table spoon
Cumin powder                  1/2 table spoon
Onion                                  1 chopped
Coriander powder             1 table spoon
Whole garam masala       [ each]      1 no.s
Jaggeri               1 table spoon
Tomato puree    1/2 cup
Salt to taste
Chicken Vindaloo Step By Step
1           In a blender add garlic,whole garam masala, fenugreek seeds, red chili that soaked in to vinegar , pepper corns, cumin powder, coriander powder, mustard seeds, turmeric powder, vinegar and onions make a smooth paste.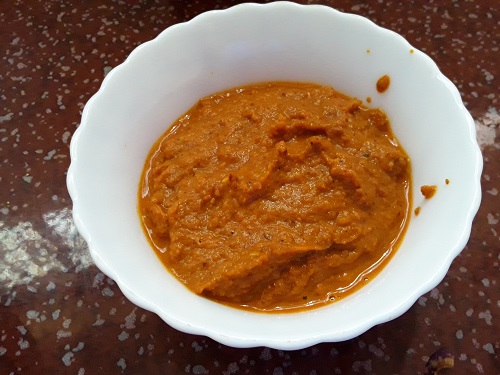 2         Heat water in a pan add chicken  and potato pieces. Put the lid and cook for about 10 minutes in a medium flame.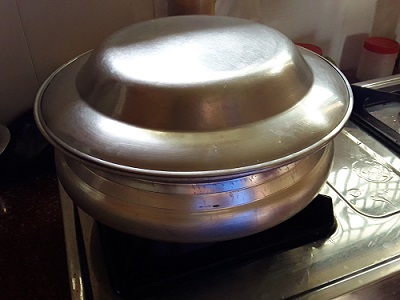 3         After 10 minutes open the lid and add the masala paste. Again cook for 5 minutes.

4          Now add salt to taste and tomato puree, cook this for few minutes.

5          Then add the jaggery in to this, mix well. Cook it for about 5 minutes.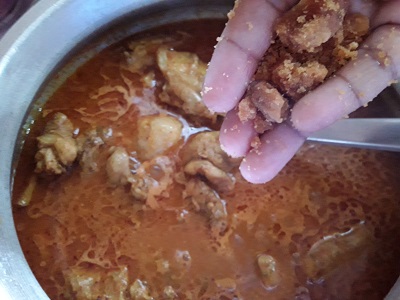 6          Switch of the flame, the tasty chicken vindaloo is ready to serve.