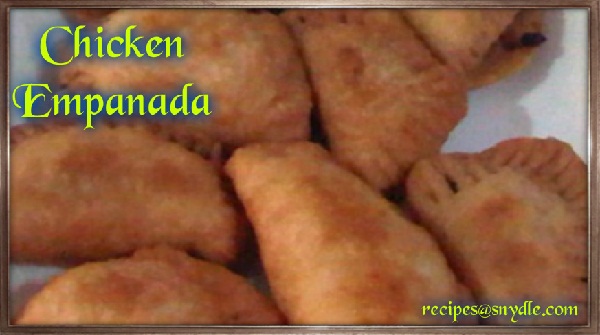 Empanada also called pastel in Portuguese is a stuffed pastry or bread fried or baked. This stuffed goody is very popular in many countries such as Spain, Indonesia, Malaysia, Latin America, etc.
As I have said before, empanadas are popular in many countries the difference between their empanadas lies in the ingredients. In the Philippines, empanadas are usually filled with meats (pork, chicken and beef), potatoes, onions, carrots and cheese.
By the way, Empanadas in the Philippines also comes in several varieties. In the Northern part of Luzon, specifically in Ilocos the empanadas are different. The empanadas of Ilocos are savoury and oily.
The usual fillings are mung beans, papaya, sausage and eggyolk. The dough used is crisp and thin unlike the common dough in the tagalong region which is sweet and soft. The empanadas also coloured orange because of the annatto or achuete and deep fried. I went to Ilocos several years ago and I loved their empanadas especially with dipped in traditional Ilocanong suka or vinegar.
Anyway, back to the most common empanadas in the Philippines which is chicken empanada. This empanada is a classic recipe. Chicken empanada is probably the most popular and well loved recipe. This is a simple snack to make because it is really delicious and easy to eat.
I love empanadas from pork to chicken. As I have said earlier, there are many kinds of empanada such as pork, ham, fruits and vegetable. My favorite is chicken empanada. The best thing about empanadas is that you can fry or bake them. Anyway, I hope you will give my version of the infamous chicken empanada a try.
Here's my version of the popular chicken empanada, please let me know what you think about my recipe.
How to Make Chicken Empanada
Thank you for dropping by and checking out my chicken empanada recipe. Please feel free to visit other recipes in this page. Have a nice day and happy cooking.