Cherupayar / Mung  bean curry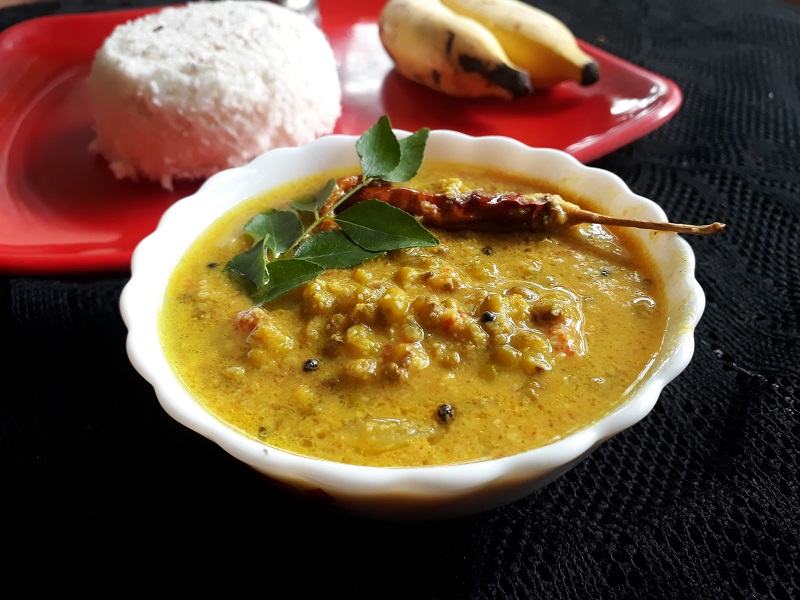 Cherupayar / Mung bean curry is a simple to make; it's very healthy and delicious. This green gram curry is a perfect side dish for dosa, kanji, puttu. This is the Kerala style curry by adding coconut paste. We can make this curry without coconut.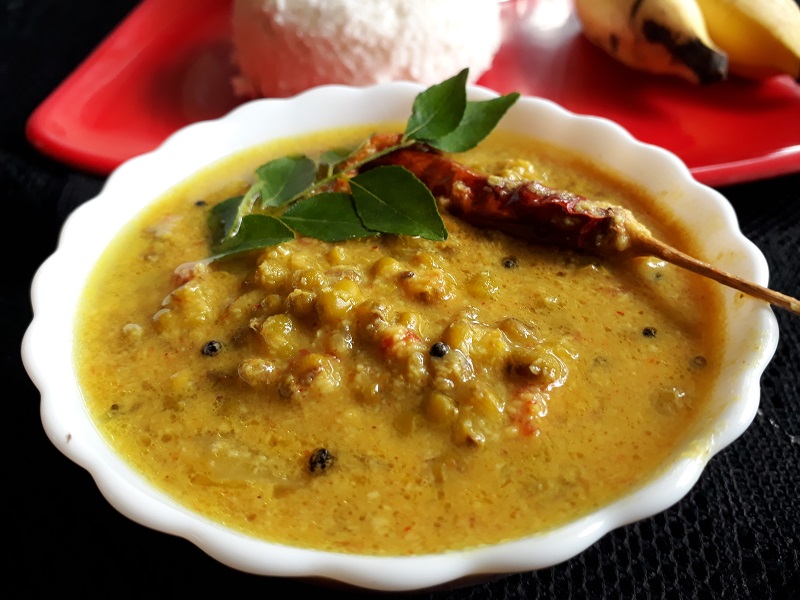 It has some huge health benefits. Mung bean is a high source of manganese, potassium, copper, zinc and various B vitamins. Let's see the making bellow with detailed video and step by step images. If you like this recipe, please subscribe our channel and send your feedback.
Ingredients
Cherupayar / mung bean   ¾ cup (soaked)
Green chili  1
Onion  1 small size sliced
Tomato  1 sliced
Turmeric powder 1 teaspoon
Red chili powder ½ teaspoon
Grated coconut ¾ cup
Water 3 cup
Salt to taste
Curry leaves
Oil  1 table spoon
Dry red chili
Mustard seeds
Method for making Cherupayar / Mung bean curry
Add soaked cherupayar in a pressure cooker, add green chili, onions and tomato in it.

Now add turmeric powder, red chili powder and water. Pressure cooks it for 3 whistles in high flame.

In this time we want to make coconut paste. Add grated coconut in a blender, add water. Just blend it, do not make a fine paste.

Once the pressure settles open the lid and smash the cooked cherupayar using a spoon.Pour the coconut paste, little more water and salt to taste and mix well.

Allow it to boil and cook for 2 minutes. Transfer in to a serving pot, this is optional.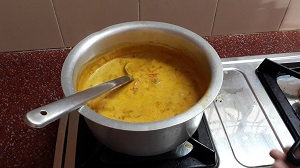 Heat oil in a small frying pan, add mustard seeds and allow it to splutter. Then add curry leaves and dry red chili in it, fry for seconds.

Cherupayar / Mung bean curry
Pour this in to the curry and mix well.