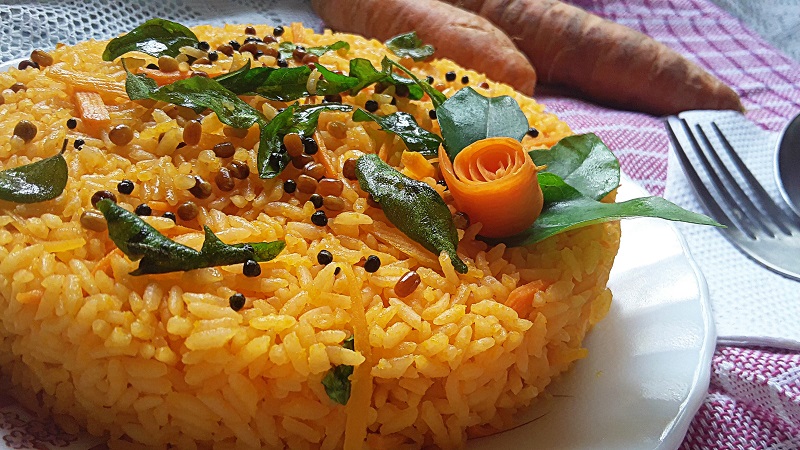 Carrot Rice Recipe is a famous Indian delicacy prepared with carrot and rice. Here is my own version of very simple and tasty Carrot Rice Recipe.  The first step is wash the rice and drains the water. In this time make the carrot juice. If these to be ready the making of carrot rice is very simple.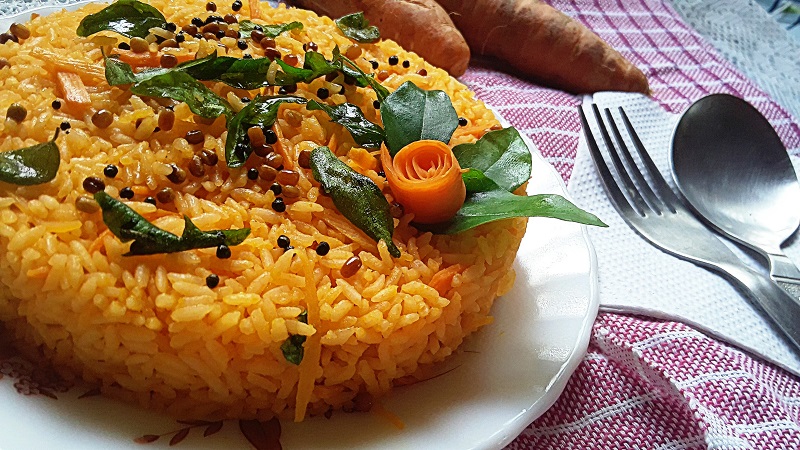 Let's see the healthy Carrot Rice Recipe bellow with detailed images.
Ingredients For Carrot Rice Recipe
Rice 1 cup
Carrot juice 1 ½ cup
Oil or ghee 3 table spoon
Salt to taste
Sliced carrot ¼ cup
Coriander leaves 2 table spoon chopped
Mustard seeds 1 table spoon
Urad daal 1 ½ table spoon
Curry leaves 1 spring
Methods
Heat oil in a pan, add rice and fry for 2 minutes.

Add 2 cups of carrot juice and salt.

Close the lid and cook in low flame about till done.

Then add grated carrot and coriander leaves mix well.

Then transfer in to a serving bowl.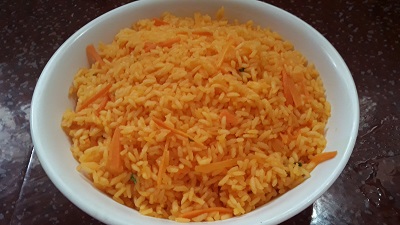 Heat oil in a pan adds mustard seeds, uraddaal and curry leaves.

Then transfer in to the rice. Enjoy cooking.