Banana murukku / Instant banana chakli recipe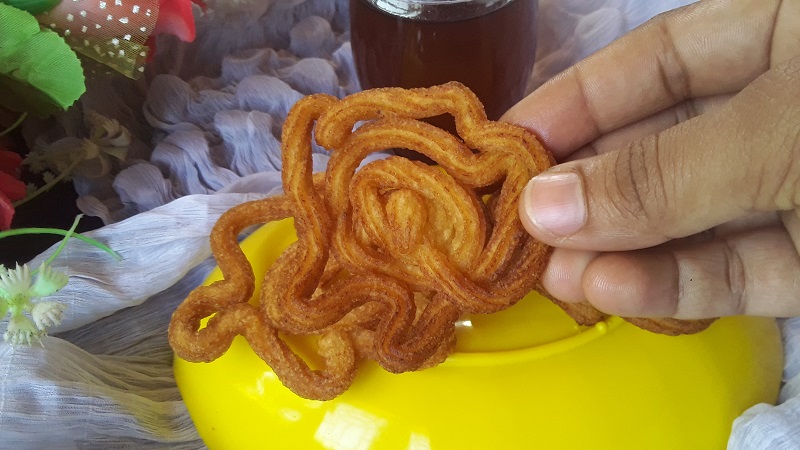 Banana murukku / Instant banana chakli recipe is an evening snack; it's a healthy snack for kids. We have different variations of murukku recipes; this is also a simple recipe using banana pulp. Murukku is also called as chakli, jantikalu,chakali etc. murukku, which are deep fried in hot oil and it have spiral in shape. Once the murukku is done, put it in a tight container after they cool down completely.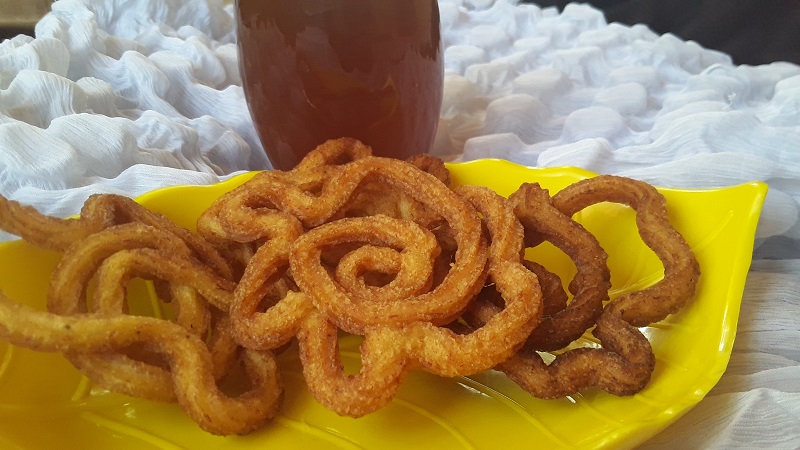 Lets see the making of banana murukku is bellow with step by step images. Please do try this recipe and send your feed backs in comment box.
Ripe banana 1
Sugar 3 table spoon
All purpose flour 3 table spoon
Oil for deep frying
Method of making banana murukku
Cut banana in to very small pieces and ass in to a mixer jar by adding 3 tablespoon sugar. make it as a fine puree.

Remove in to a bowl; add all purpose flour in it. Combine very well.

fill the batter  in to a piping bag.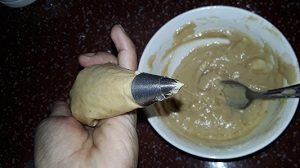 In a bottom pan, heat oil for deep frying the batter.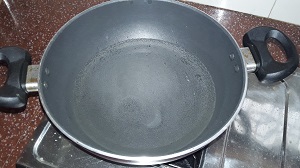 Very carefully press the piping bag in to the hot oil, and make the shape that you like.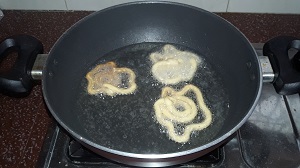 Finish the remaining batter in the same way and fry it till it turns light brown in color.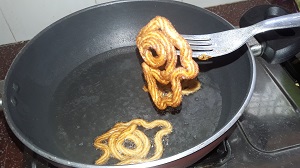 Serve it with tea, coffee or sulaimai etc. thank you all, enjoy cooking.