Yema cake is a popular dessert that originated in the southern part of Luzon. This cake is easy to make and absolutely delicious. One bite and you are hook for life. This cake is made from chiffon or sponge then covered with creamy and sweet custard past and top with grated cheese. The cheese definitely helps balance the cake sweetness.
If you are looking for yema cake recipe that is easy to follow then this article will help you recreate the infamous Yema cake of Luzon.
Yema Cake Recipe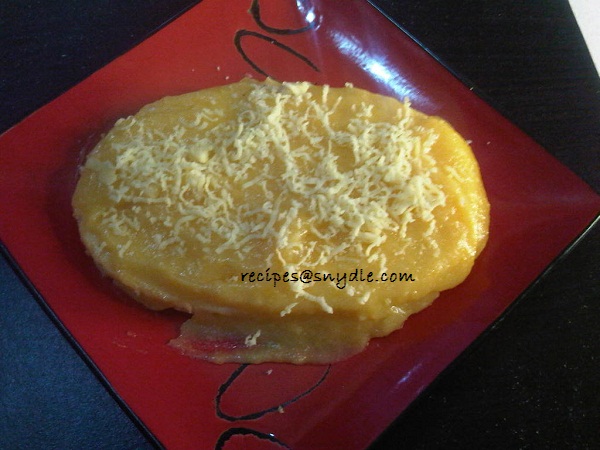 Yema Cake Ingredients
A. Dry Ingredients
1 ¼ cup cake flour or all purpose flour (remove 2 tablespoon flour and replaced with 2 tablespoon cornstarch).
½ cup sugar
2 tsp baking powder
B. Wet Ingredients
3 large eggyolk
½ cup milk or orange juice or water
1/3 cup oil
2 tsp vanilla
C. Meringue Ingredients
3 egg white
1/3 cup powdered sugar
¼ tsp COT (cream of tartar)
D. Custard Paste Ingredients
5 eggyolk
1 condensed milk
Cornstarch
Water
Vanilla
How to Make Yema Cake
Direction: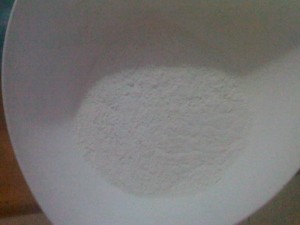 In a large bowl, combine all dry ingredients and mix.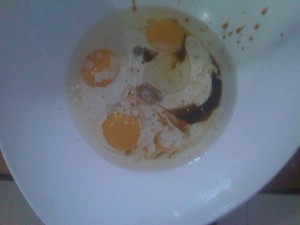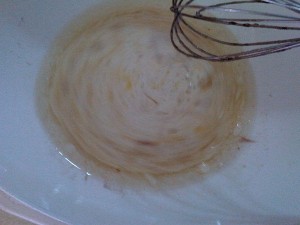 In another bowl, combine all wet ingredients and mix then pour the egg mixture into the dry mixture.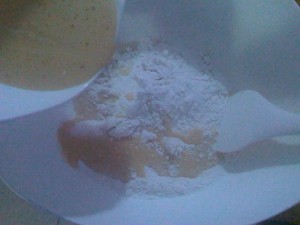 Mix well until thoroughly incorporated. Set aside.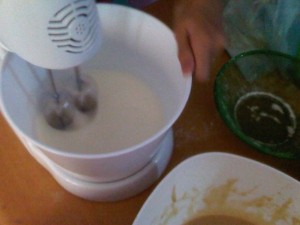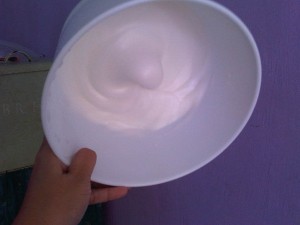 Prepare the meringue by beating the egg white till soft peak or hard peak whatever you like using a mixer. (Some people prefer hard peak but I dont mind doing soft peak). You know the meringue is done when the icing is no longer moving after you flip it upside down like in the picture.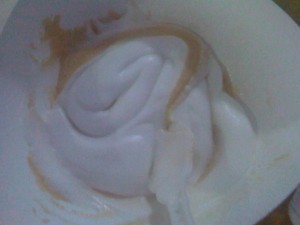 Gently fold the meringue into the cake batter in three portions. Use the cut and fold method to mix the batter. Prepare the llanera or baking pan.
Pour the cake mixture into the pan and cover with an aluminum foil if steamed.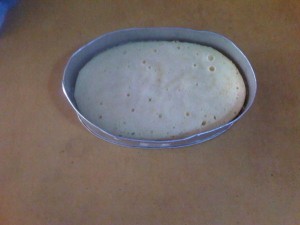 Steamed for 40 minutes or till cake is done. Do the toothpick test to check the cake. Insert a toothpick on the center and if it comes out clean then it is done.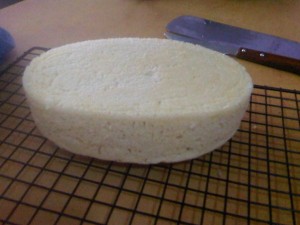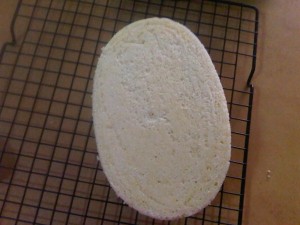 Remove from baking pan and let it cool on the rack.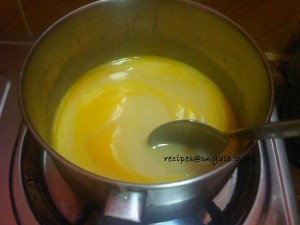 While waiting for the chiffon to cool down prepare Custard Paste click the link for direction on how to cook yema cake filling and frosting.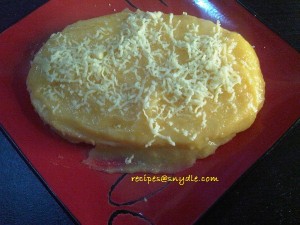 .
Spread the custard paste all over the cake then top with grated cheese and serve.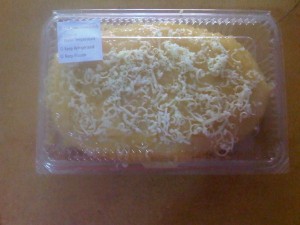 P.S: To quickly cool down the chiffon cake refrigerate it for 5 to 10 minutes. It is also best to chill yema cake before serving.
I steamed yema cake in a rice cooker but after my cooker went crazy on me, I now baked my chiffon using an improvised oven. It is much faster to bake in an improvised oven. So, just reduced the heat and there is no need to cover the llanera with aluminum foil.
I sell made to order homemade yema cake and 1 tub cost P100.00 ($2). This is a great source of income for homebodies who wants to earn money from baking.