Red velvet cake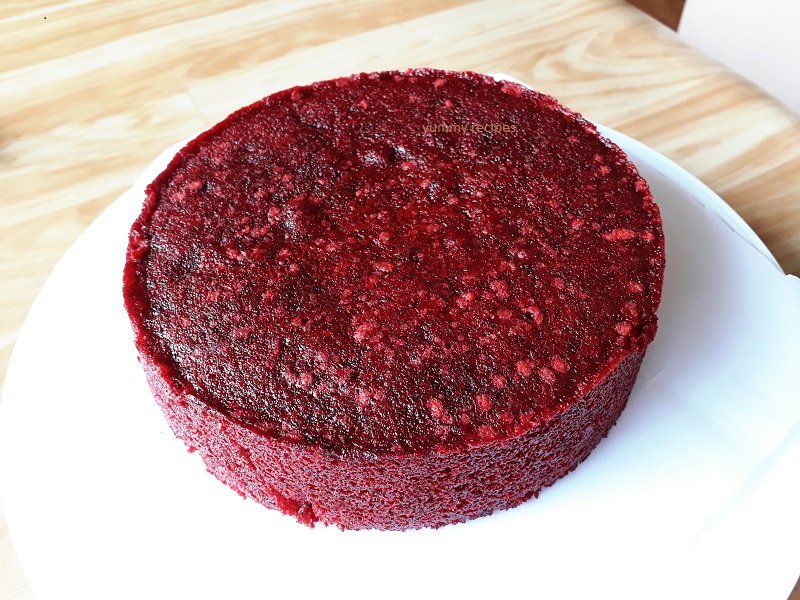 Red velvet cake is a traditional, moist layer cake. This cake is commonly served in Christmas and Valentine 's Day.  This cake is too tasty and it's have a nice red color. The making of red velvet cake recipe is bellow with detailed images and video.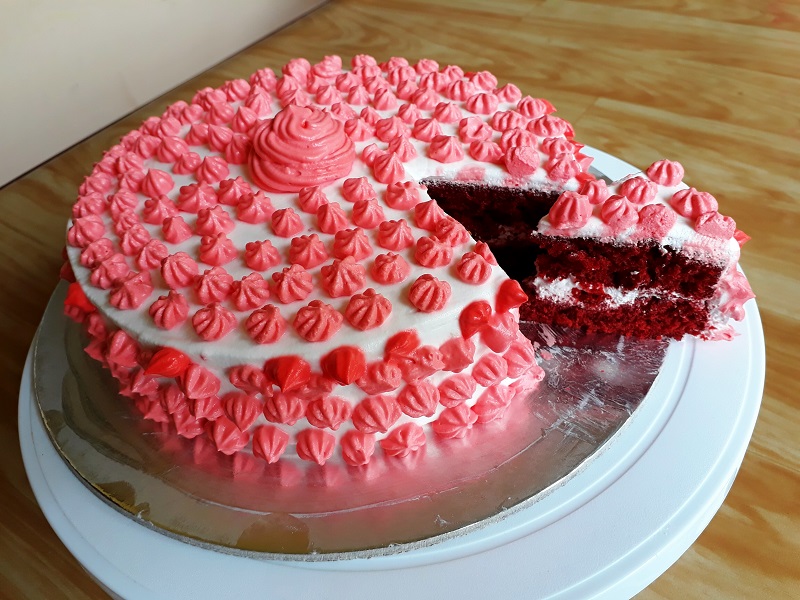 Please do try it and send your feedbacks with us.
Ingredients  for making red velvet cake
Flour 1 up
Butter 50gm
Egg 1
Sugar ¾ cup powder
Red food color 1 table spoon
Coco powder
salt 1 pinch
Butter milk ½ cup
Vinegar 1 teaspoon
Baking soda ½ tea spoon
Method
In a large bowl add butter (room temperature) and powdered sugar. Blend it for 2 minutes.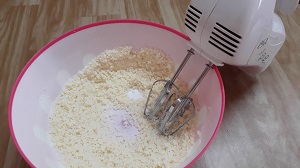 Add egg and vanilla essence in it, blend until its become fluffy.

Now add coco powder, red food color and beat well.

Then add half of butter milk in the batter and mix with a spatula.

Now add flour in to the batter in to batches. And mix it gently. Add remaining butter milk and fold it well.

Now add 1 pinch salt and mix it.

Preheat the oven, grease the baking tin with butter or oil and dust it with some flour. Then keep it aside.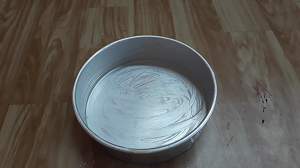 In a bowl add baking soda and vinegar and mix it.

Pour it in to the batter and mix well using a spatula.

Then pour it in to the baking tin and just tap it.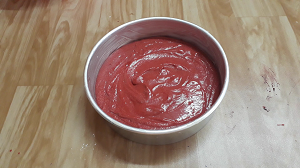 Put it in the preheated oven in 180 degree for 30 minutes.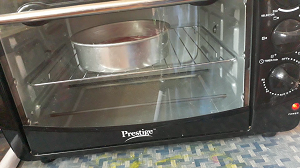 After 30 minutes check it with a tooth pick, if it comes out clear and the cake is done. Take it out from the oven and allow it to cool. Then remove it from the tin.

You can apply cream cheese or white chocolate frosting that you like. That you all, enjoy cooking