Pizza bread roll, or simply Pizza Roll, is a yummy and scrumptious snack for everyone, especially your kids. It is good as appetizers for parties and potlucks too. Pizza bread roll is perfect if you are craving for some pizza slices but too lazy to go out or order. You can make some of these bread rolls in a jiffy.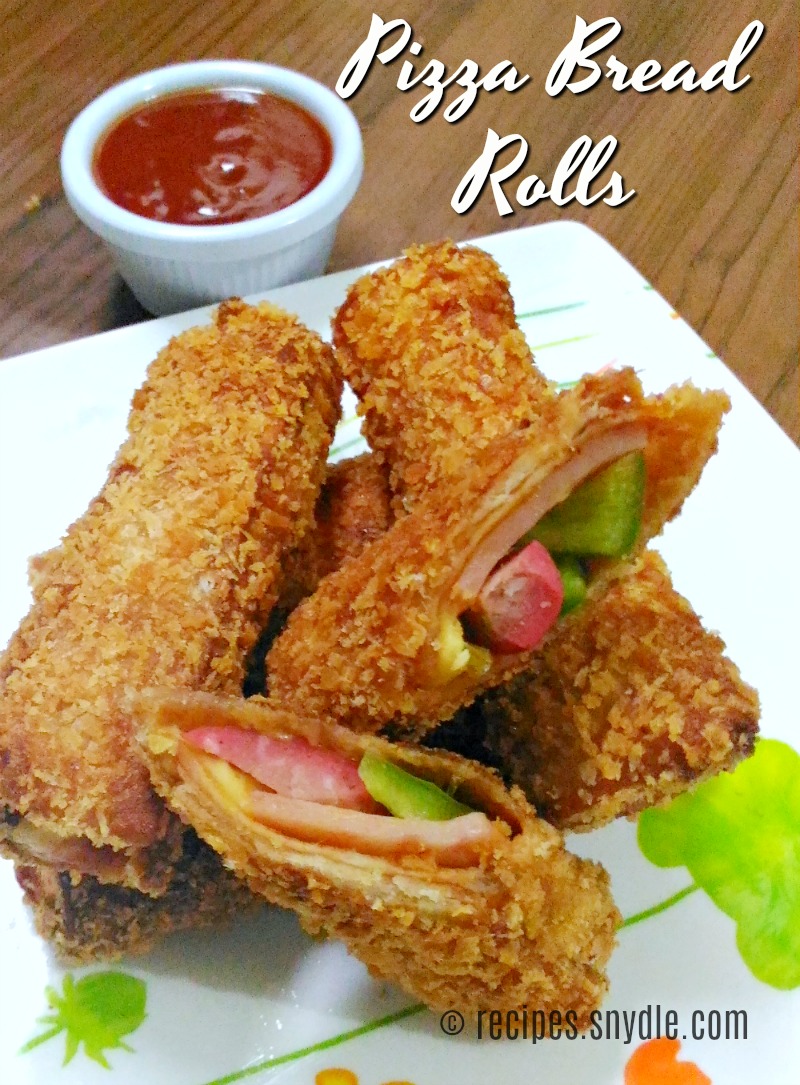 In this recipe, you will just need a few ingredients, or whatever you can find in your fridge. You can just basically chopped those meats and veggies, toss on the top of your flattened bread and fry. This is an inexpensive alternative for your pizza cravings. Let's start cooking.
To make this easy and yummy pizza bread roll, you will need the following ingredients.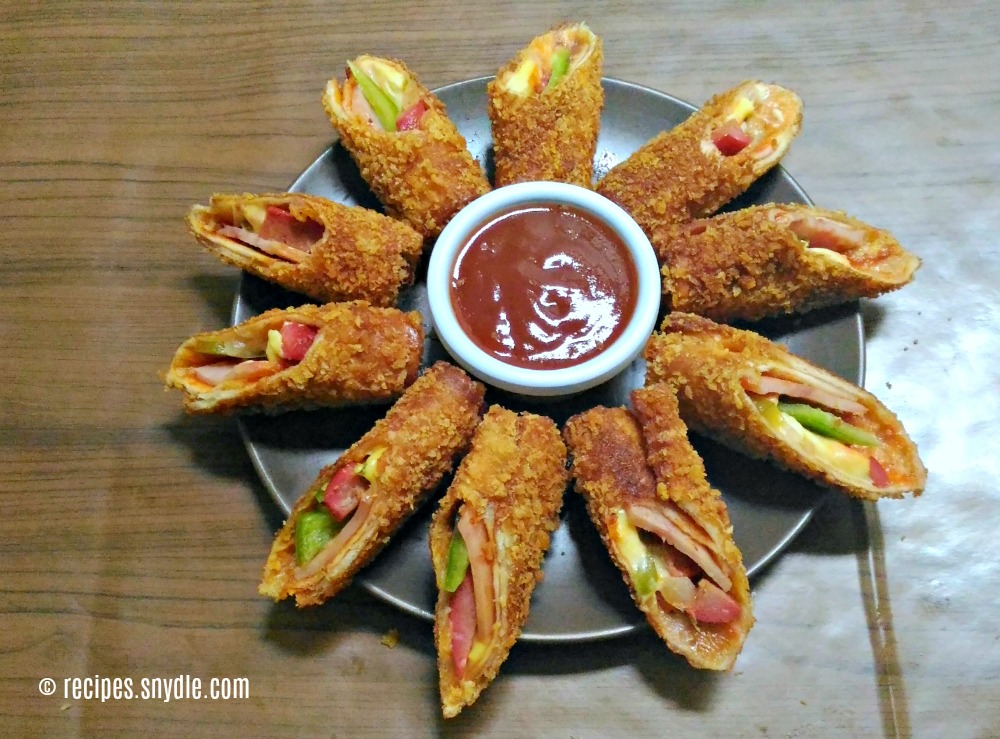 Ingredients:
10 Slices of Loaf Bread
½ cup pizza sauce or tomato sauce
1 medium-sized green bell pepper (sliced)
1 medium-sized white onion (sliced thinly)
Cheese strips (Mozzarella or Cheddar)
Ham slices
Hotdogs (cut into strips)
1 cup bread crumbs
2 Eggs
Cooking oil for frying
Procedure

1. Flatten the slices of loaf bread using a rolling pin. If rolling pin is not available, you can use bottles or jar with smooth side.

2. Spread around a teaspoon or two over the flattened bread.

3. Then, top it with ham, hotdogs, bell pepper, cheese and onions. You can also adjust what to put on your bread roll. You can just put ham and cheese, or skip with veggies, it's all up to you.

4. Roll your bread gently, wrapping all the ingredients inside.

5. Beat 2 eggs and dip your bread in to it, then to your bread crumbs.

6. Fry your rolled pizza bread in low medium heat until golden brown.

7. Put your cooked and crunchy pizza bread roll in paper towels to remove excess oil.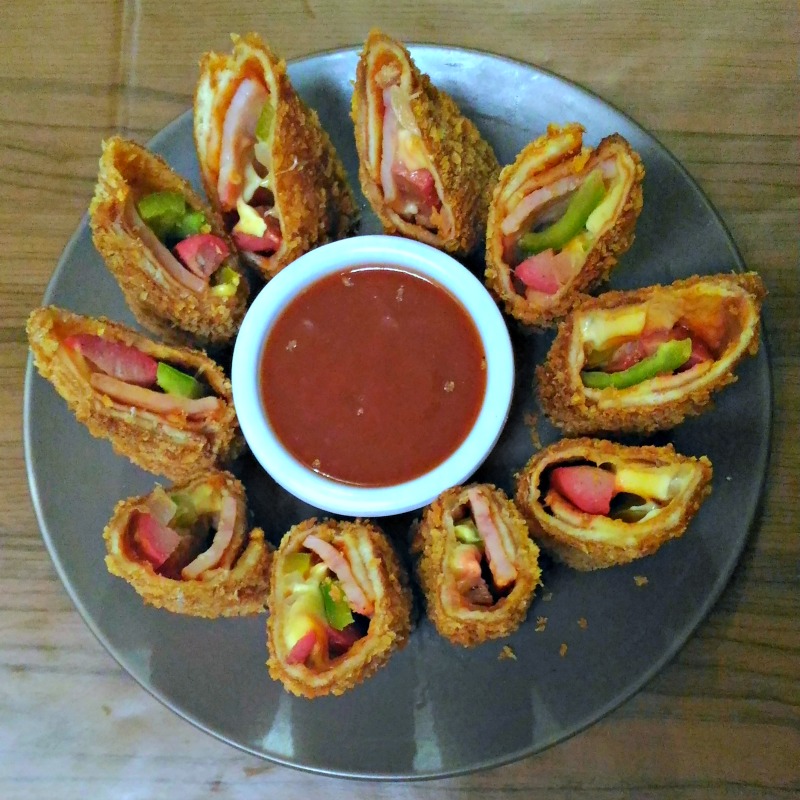 8. Serve and enjoy.