Pineapple gelatin pudding, or simply Pineapple Pudding, is an easy and simply fruit dessert to make this summer. It's a perfect treat for those pineapple lovers but can't eat the fresh ones.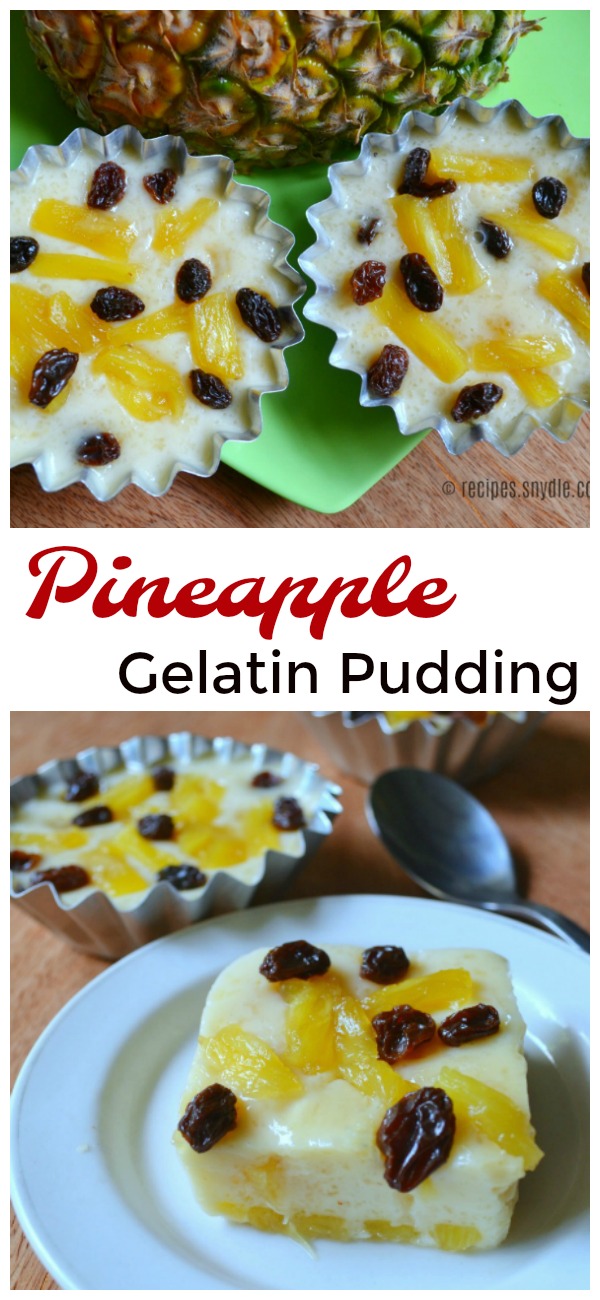 It's summertime! It also means that it's time to harvest those tropical fruits. And one of my favorites is pineapple. My dad harvested some from the farm and brought home today. I was wondering what kind of dessert I can come up with on it. Then, I thought of gelatin pudding. I previously made Mango Pudding and I thought of doing the same thing with pineapples.
And so I started sorting my cupboard and looked for ingredients. Fortunately, I still had some. And here goes my Pineapple Gelatin Pudding recipe: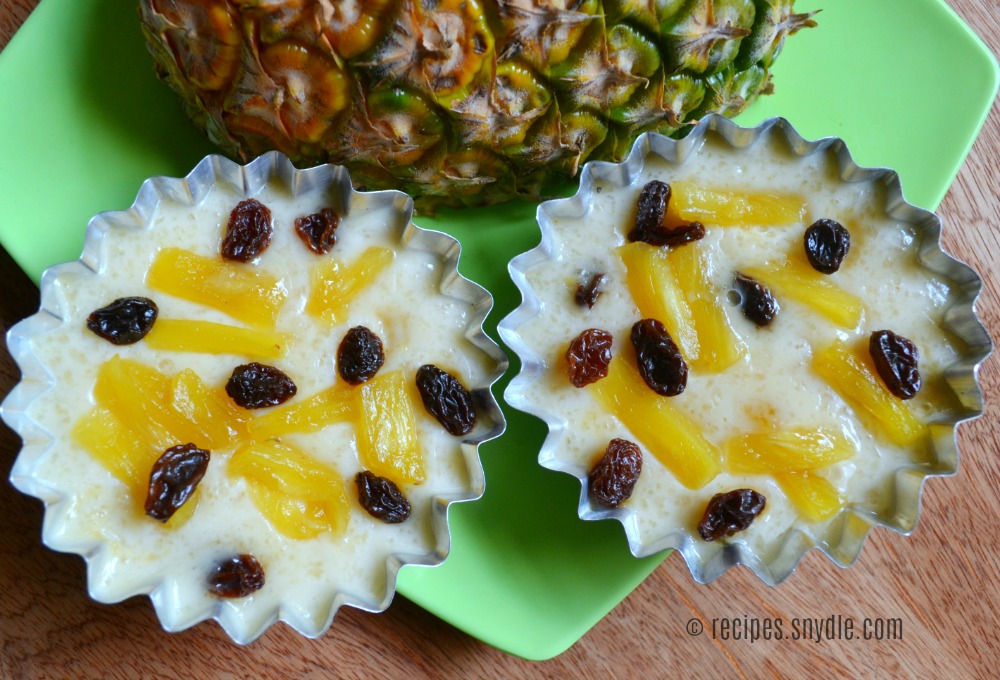 Ingredients:
1 ½ cups fresh pineapples (or canned pineapple chunks)
2 tbsp. sugar
1 ½ cup milk
1 cup condensed milk
1 tsp. vanilla extract
1 tbsp. Gelatin powder (clear or white / unflavored)
How to Make Pineapple Pudding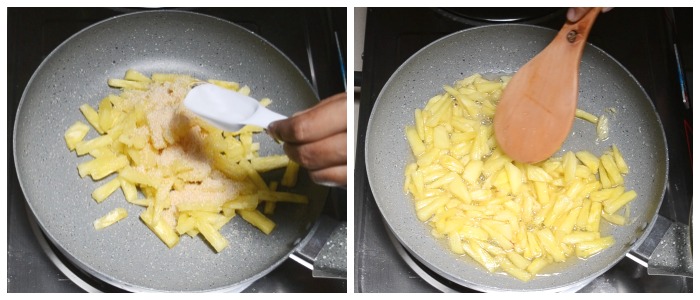 Cook the pineapple chunks. Add sugar and 1 tablespoon of water. If you are using canned pineapples chunks, no need to add sugar. Let it cooked in low heat. When the sugar dissolved and caramelized, it's done.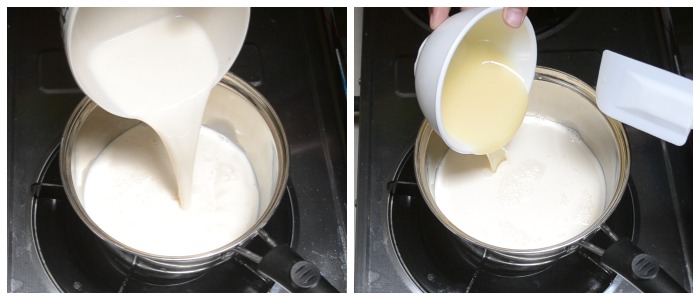 In a sauce pot, combine milk and condensed milk. Cook in low heat.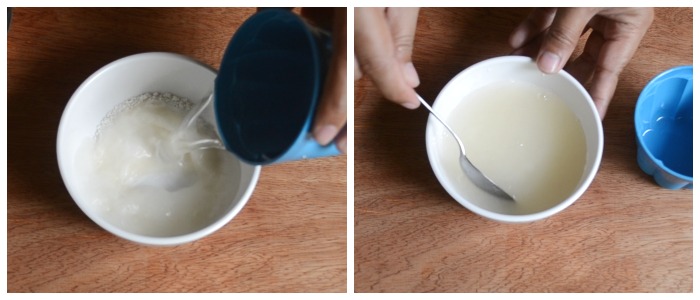 Dissolve the gelatin powder in ½ cup of water.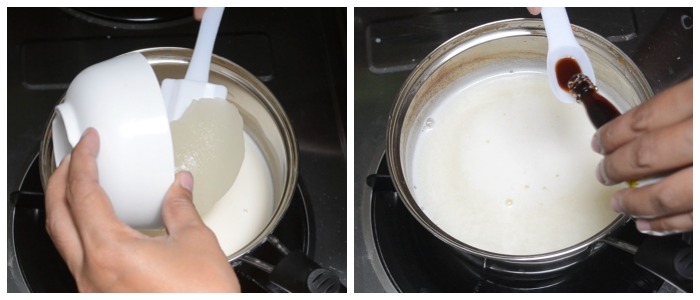 When the milk mixture becomes hot (not boiling), add vanilla extract and gelatin mixture. Stir continuously until the gelatin dissolves.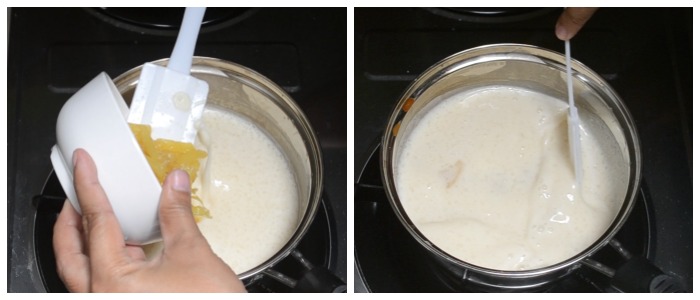 Then, add the cooked pineapple chunks. Set aside some of the pineapple tidbits for toppings.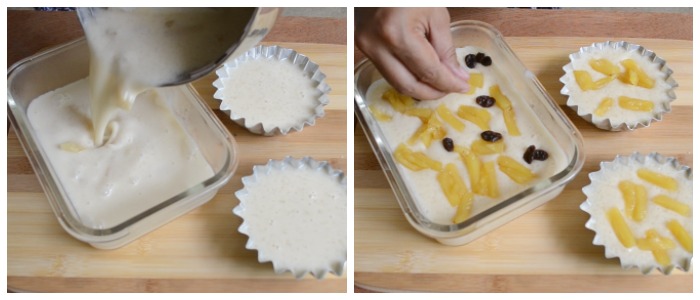 Pour the mixture to the mold or container. Top with cooked pineapples and raisins (optional). Let it cool and refrigerate for at least 3 hours.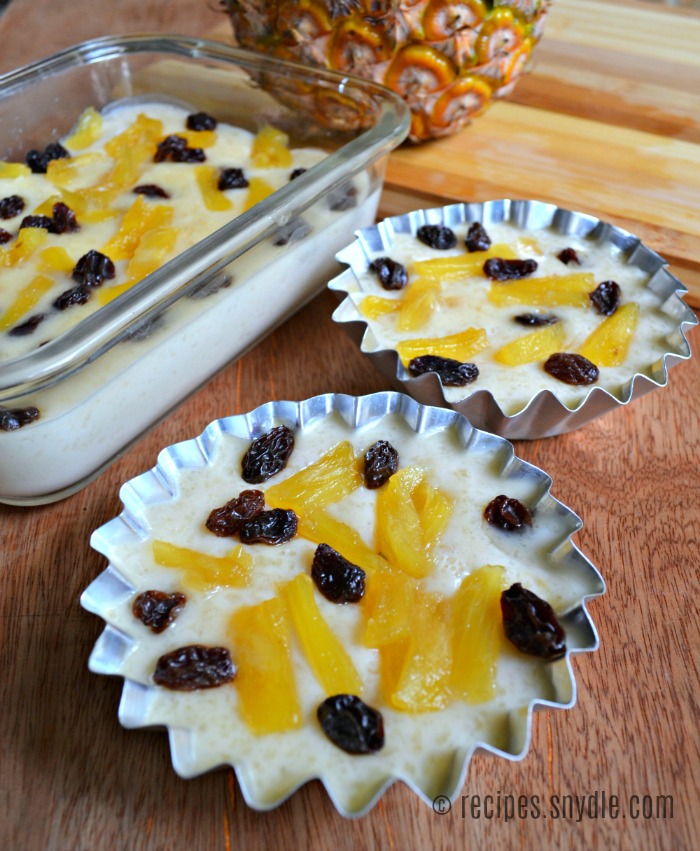 Serve and enjoy!