Parippu / Toor Dal Vada / Snacks Recipe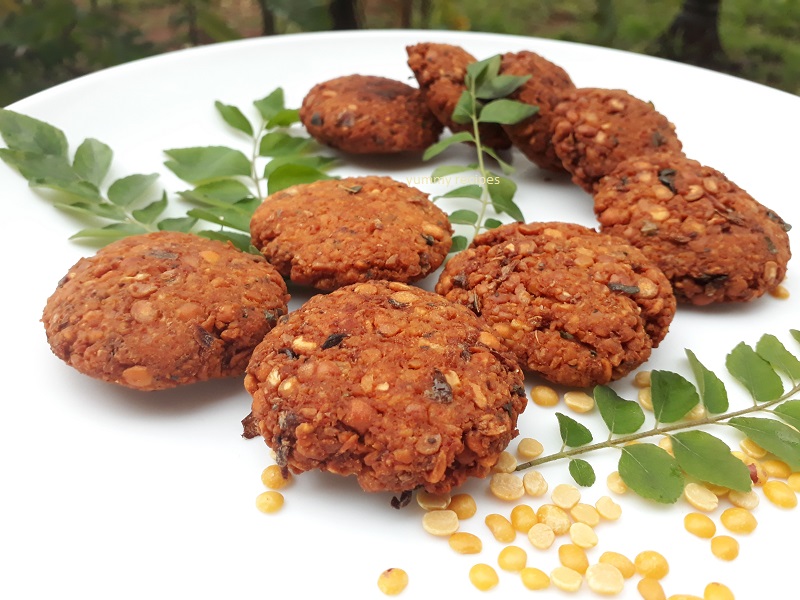 Parippu vada is a popular tea time snacks recipe in south India. Usually they made with adding ginger; I am not adding ginger in this parippu vada, because I don't like the flavor of ginger. If you wish you can add ginger or garlic as per your taste. For making this, you can use chana dal also. This is one of my and daughter's favorite snack.  This is very simple to make and very tasty with sulaimani.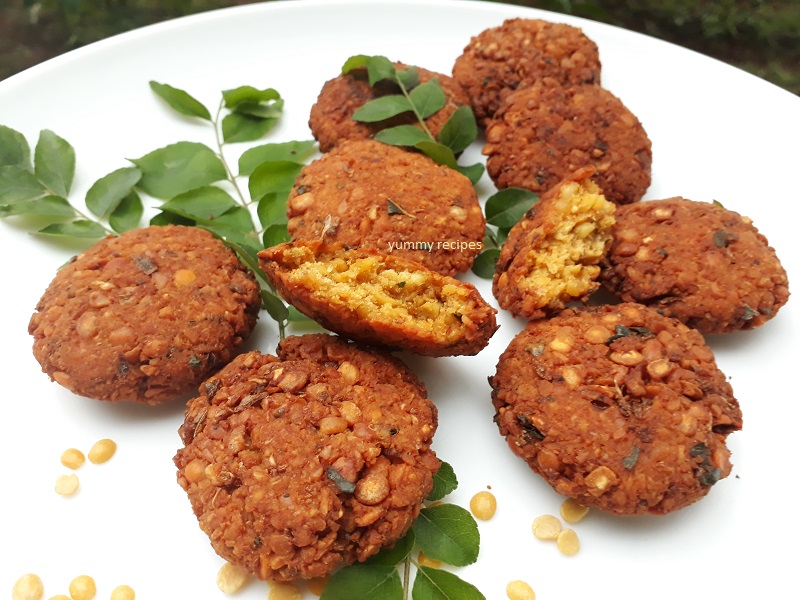 Let's see the making bellow with detailed videos and step by step images. I hope all are enjoy this simple recipe with yummy recipes.
Ingredients for making Parippu / Toor Dal Vada / Snacks Recipe
Parippu  / toor dal  1 cup
Onion  ½ piece chopped
Green chili   2 number s chopped
Curry leaves 2 springs
Red chili powder ¾ teaspoon
Garam masala powder ¼ teaspoon
Salt to taste
Oil for deep frying
Method
Wash and soak one cup parippu / toor dal for about 15 minutes, then drain it.

Put toor dal in a blender, also add chopped onions, green chili, and curry leaves, red chili powder, garam masala powder and salt to taste. Grind it. (Do not add water and do not make it a fine paste.)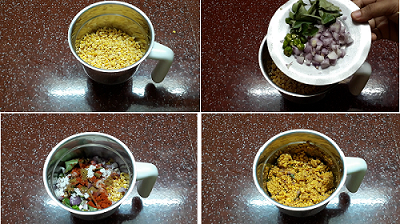 Transfer it in to a bowl and just mix it.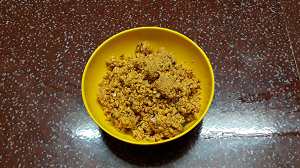 Take little portion, make it a ball and shape ball to flat patties of medium thickness.Complete all in the same way. We can make about 12 Vadas.

Heat oil in a kadai, deep fries it in hot oil till it turns golden in color. Put flame in medium. remove it from the oil and complete all the patties.

Parippu / Toor Dal Vada / Snacks Recipe
Serve hot with sulaimani. Thank you enjoy cooking.