MANGO PUDDING / Easy Mango Pudding Recipe.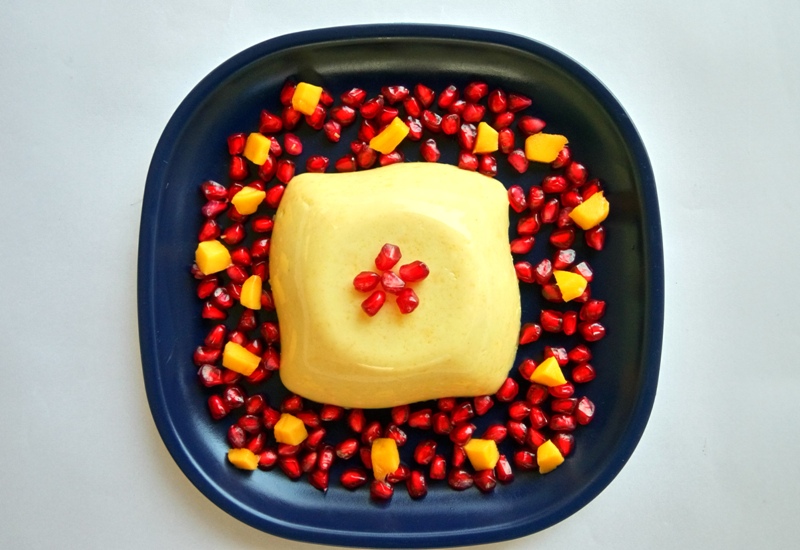 Hi, friends,  it's me Farzana.  Today we are going to try a popular dessert, Mango Pudding.  It is easy to make and very delicious mango dessert made with milk and mango pure. You can use any ripe mangoes, with soft flesh and less fiber is best for making this pudding.  Banganapalli, Alphonso,  Neelam,  Keisar, Rasalee are the ideal varieties for most of the mango desert recipe's.  Mangoes are starting to come in to season,  so I thought this would be a perfect time to share this recipe with all of you.
There are many healthy reasons which we should be eat mango every day.  They fight against cancer, help to loss weight,  regulate diabetes and help digestion and also clean our skin.  Mango is rich in fiber so if we have at least one mango every day,  it helps to soothe our stomach. Because of the popularity of mangoes, many food manufacturers have introduced jellies,  jams, squash,  pickles,  and spices that includes pure mango flavour.  So  let's start our today's recipe which is also flavourful and also so yummy…..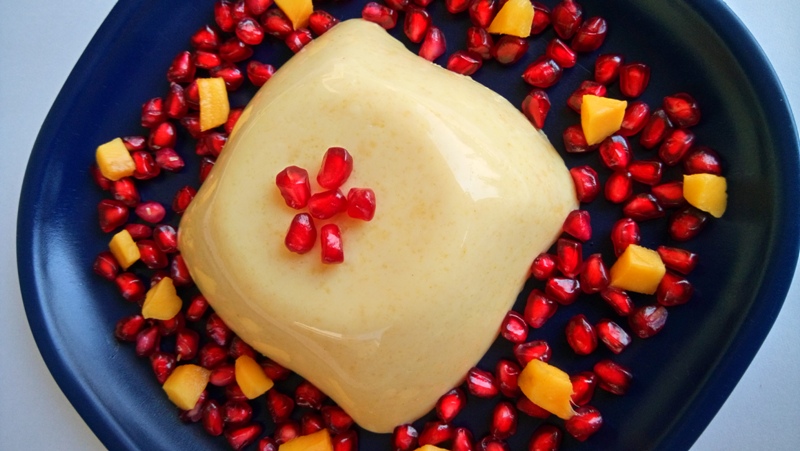 Ingredients :
Mango pure- 1 cup
Milk – 2 cup
Milk powder – 4 table spoon
Sugar – 3/4 cup
Gelatin – 1 and 1/2 table spoon
Lime Juice – 1 table spoon
Method of making mango pudding:

Boil milk in a pan and add sugar into it then mix it well

Take five table spoon of cold water in a small bowl and add gelatin in to it,  let it soak for ten minutes
Add the soaked gelatin in to the milk and let it dissolved

Turn off the heat and add the milk powder in to the milk and mix it well
Let the milk mixture cool and add mango pure in to it and mix  it again

Pour the lime juice in to the milk and mango mixture and mix it.
Pour this in to a greased bowl and keep it in to the fridge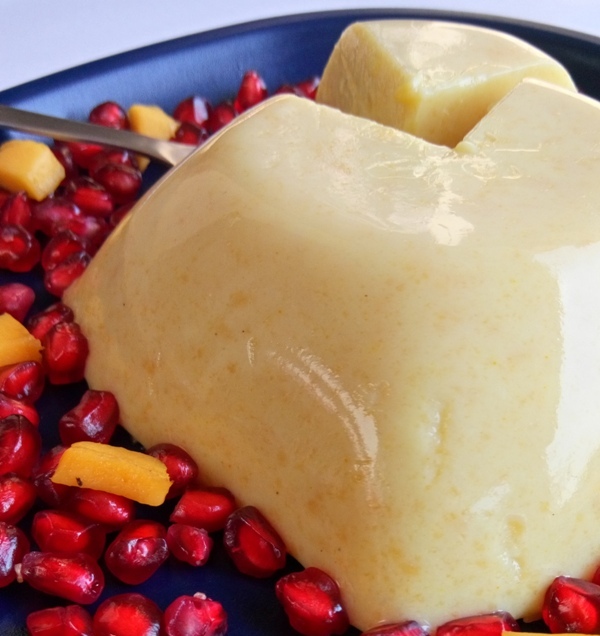 After cooling invert/de-mold it in to a plate and decorate with mango pieces and serve it cold….