Mambazha Pulissery – Kerala Sadhya Style Recipe of Mambazha Pulissery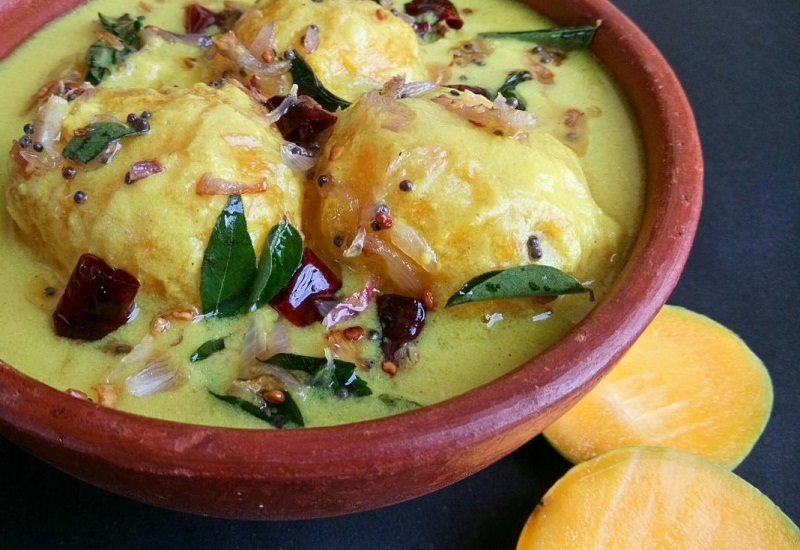 Mambazha Pulissery is one of the traditional dish of Kerala, this is a must served side dish in all type of sadhya.Mambazha Pulissery is a yogurt and coconut paste based curry. This recipe is popular among all Pulissery recipe's. Traditionally small full mangoes are added to the curry by removing the skin but Some pepole love to add mango pieces so that it's easy to serve and eat, it depends on your choice. Here I used coconut oil to make this curry, which gives extra taste and aroma to this dish. You have to choose perfectly ripe mangoes to make Mambazha Pulissery. I am very happy to share this traditional recipe with all of you, and I hope that you will definitely send your feedbacks about this dish. So let's start to make our recipe, Mabazhya Pulissery.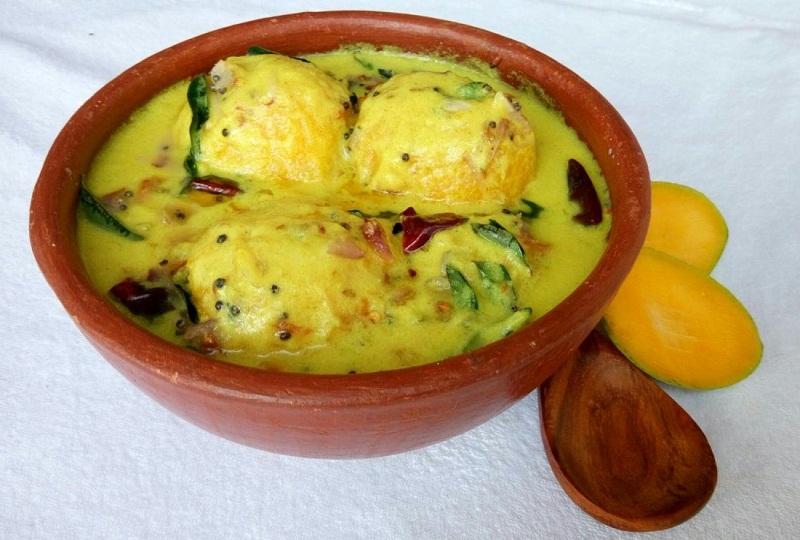 Ingredients for making Mambazha Pulissery
1. Mangoes – four to five
2. Green chilies – five
3. Termeric Powder – half teaspoon
4. Coconut grated – one cup
5. Curd – half cup
6. Geera/cumin seeds – half teaspoon
7. Shallots – six to eight
8. Mustard seeds – half teaspoon
9. Fenugreek seeds – half teaspoon
10. Curry leaves -two spring
11. Dried red chilly – four to five
12. Coconut oil – three tablespoon
13. Salt – to taste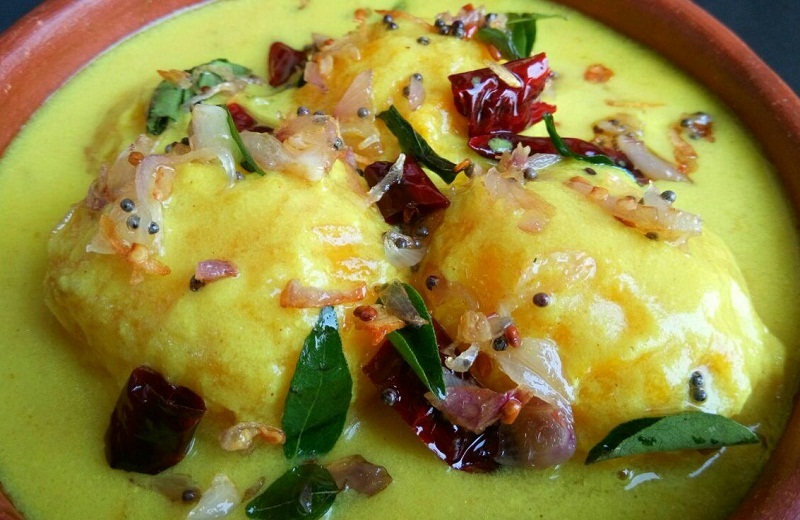 Let's start to make Mambazha Pulissery

First Peel of the skin of all mangoes and keep it aside

Take a deep bottom vessel add termeric, green chillies, and salt into it pour two cups of water to this pan and heat it.

Add mangoes to this pan, close it with a lid. Cook it for 8 to ten minutes.

In the meantime, put grated coconut and jeera in a chutney jar of a mixer, and graind it finely with a little water to make into a smooth paste

Now pour this over the mangoes in the pan, mix it well for two to three minutes and let it cook for few minutes. Add enough salt to this mix.

When it is done, pour the beaten yogurt and combine well.simmer the flame by stirring occasionally for few minutes, do not let it boil, remove from the flame and keep aside.

Heat oil in a pan and put mustard seeds and fenugreek seeds, let it splutter.

Add broken red chilies, shallots, and curry leaves. Saute till it turns golden brown. Add this to the prepared Mambazha Pulissery.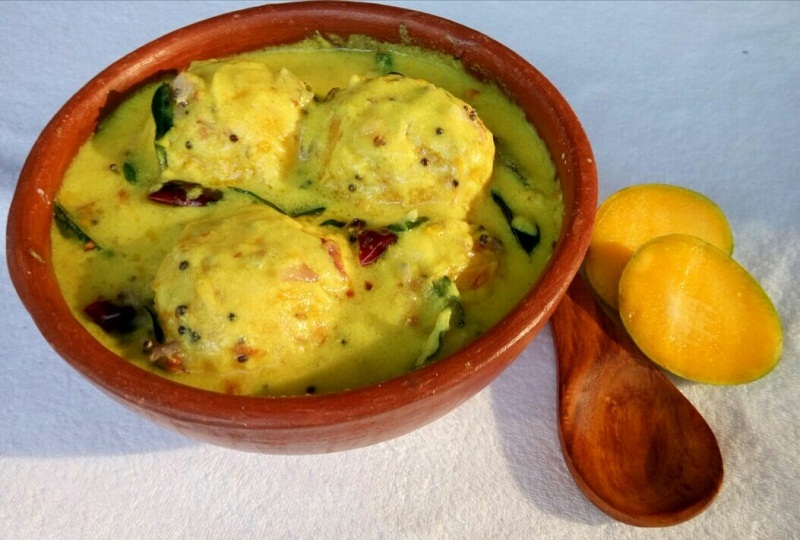 Now our dish, Mambazha Pulissery is ready to serve. Transfer this to a serving bowl.