Kerala Style Irumban Puli Meen Curry – Fish Curry with Bilimbi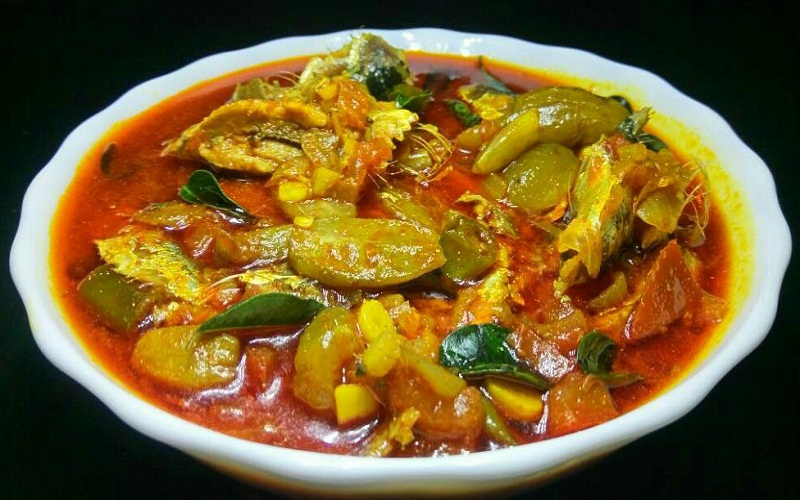 Kerala Style Irumban Puli Meen Curry which we are going to make today is a typical south Kerala dish. Taste of this curry is little bit different from other fish curries. In this curry fish is cooked with irumban puli for sourness, instead of tomatoes or tamarind. Today we are making a spicy version of this curry you can add coconut paste and make an another style of this curry which is also yummy. Here I am using a clay pot to make this Fish Curry with Bilimbi, because it brings the taste of the fish curry to perfection. I take sardines here for making this curry you can use any other seasonal fish as per your choice
This Iruman Puli Meen Curry is a simple fish curry, which you can serve with rice items and appam. So I am posting this recipe Fish Curry with Bilimbi for all of you please give a try and send your feedbacks, and let us know how it comes well.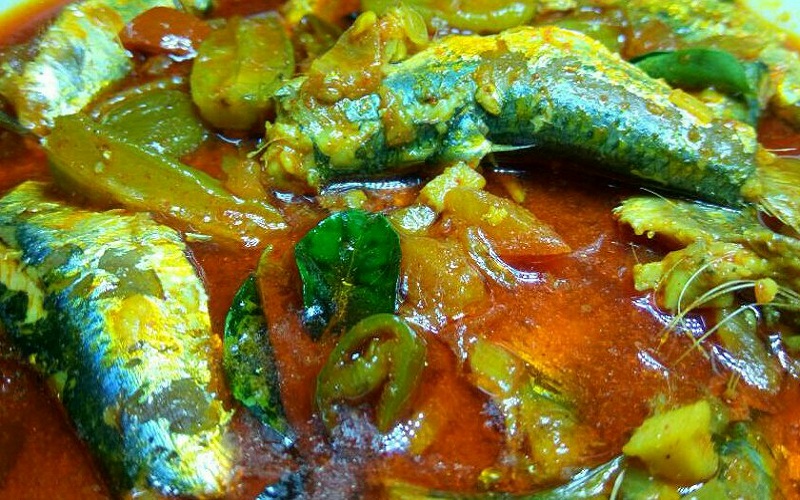 Ingredients for making Kerala Style Irumban Puli Meen Curry
1. Fish / sardines – half kg
2. Irumban puli / Bilimbi – half cup
3. Coconut oil – 3 tablespoon
4. Onion chopped – 1/4 cup
5. Green chillies – two chopped
6. Garlic chopped – one teaspoon
7. Ginger chopped – one teaspoon
8. Chilly Powder – one tablespoon
9. Termeric Powder – half teaspoon
10. Tomato chopped – small one
11. Salt – to taste
12. Curry leaves – three spring
Method of making Fish Curry with Bilimbi
Clean the fish and wash it in salt water for removing it's smell, and again wash it with normal cold water.
Heat two and half tablespoon of coconut oil in clay pot and add onion into it and saute it.
When the onions become transparent add chopped ginger, chopped garlic and green chillies into it, and saute it until it lost the raw smell
Now add chilly powder and termeric powder to this pan and saute it for few minutes.
Add chopped tomato and irumban puli to this pan along with half cup water. Add enough salt to this gravey and let it boil.
Transfer the cleaned fish into this pot, you can add more water if you need more gravey and cook the fish
Now our Irumban Puli Meen Curry, is ready switch off the heat and drizzle half tablespoon of coconut oil, swirl the pot and add plenty of curry leaves then serve it hot.