Garlic chicken – Easy Garlic Chicken Recipe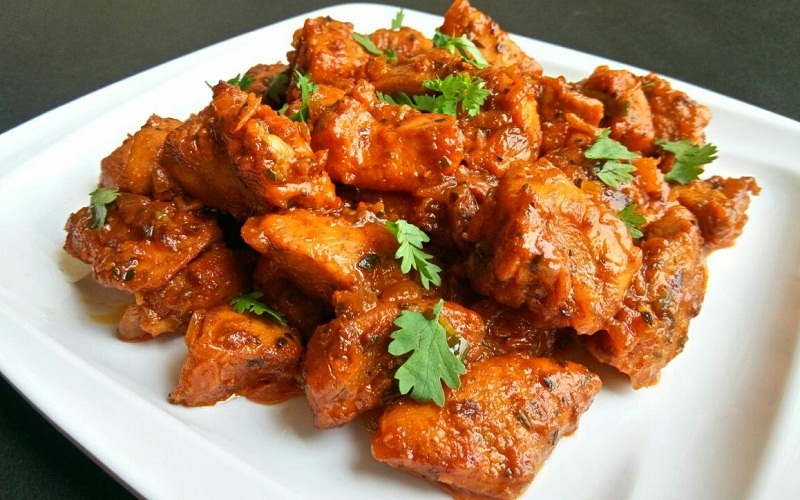 Garlic chicken is a very popular Chinese dish, it's a quick easy chicken recipe. This recipe is a classic flavour combination of chicken and garlic. If you are not a expert cook you can try this recipe. This is a great combination side dish for chapathi, roti, naan, fried rice, and ghee rice. Normally bone less chicken pieces are used to make this dish you have to marinate and keep it for few hours to get a better result. I am sharing an easy garlic chicken recipe with all of you, Here i am using freshly crushed and pasted garlic, you can use garlic paste for making this dish. So, let's start with the ingredients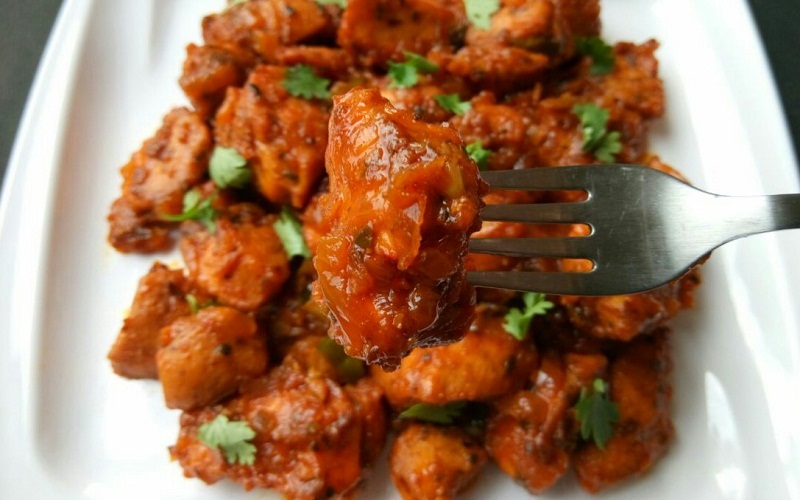 Ingredients for making Garlic Chicken
1. Chicken – half kilogram
2. Onion – two chopped
3. Garlic – crushed two teaspoon
4. jeera – a pinch
5. Red Chilly sauce – one teaspoon
6. Green chilly – Two chopped
7. Oil – three tablespoon
8. Salt – to taste
9. Coriander leaves – for garnishing
10. Cornflour – one teaspoon
Ingredients for marinating
1. Curd – three tablespoon
2. Garlic paste – one teaspoon
3. Chilly paste one teaspoon
4. Salt – to taste
5. Pepper powder – a pinch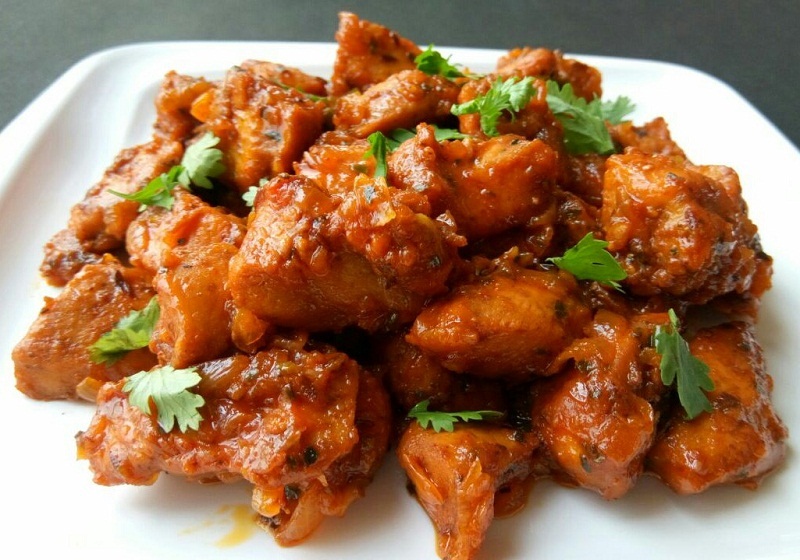 Method of making Easy Garlic Chicken Recipe

Wash chicken and remove the water content and mix all the ingredients given under the list of marination into thy chicken. Mix it well and keep it aside for atleast Four hours to make the chicken soft.

Heat oil in a pan and add jeera in a to it, let it splutter. Add onion and green chillies to this pan and saute it well

When the onion turn to soft and transparent add crushed garlic and saute it for few minutes, then mix the chilly paste along with it, mix all masalas very well.

Cook this masala until it lost the raw smell of garlic and chilly paste. Now add marinated chicken to this pan and mix it

Check the salt and mix the chicken with the masala for few minutes. Close the pan and allow the chicken to cook in a low flame for ten to fifteen minutes. No need to add water in this dish

After cooking the chicken open the lid and mix cornflour with water and pour it into the chicken mix. Mix all the ingredients along with the chicken and let it become dry.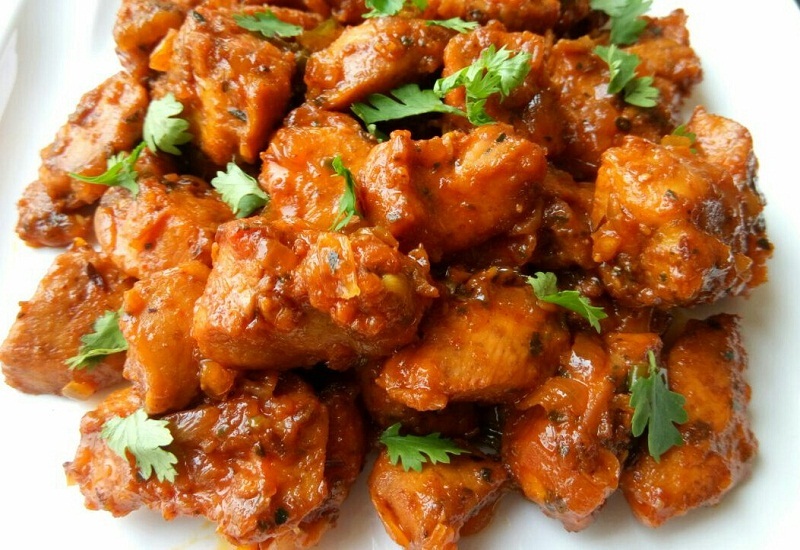 Now our Garlic chicken is ready, switch off the heat and garnish with chopped coriander leaves
Our Easy Garlic Chicken  is ready for serving