Black forest cake recipe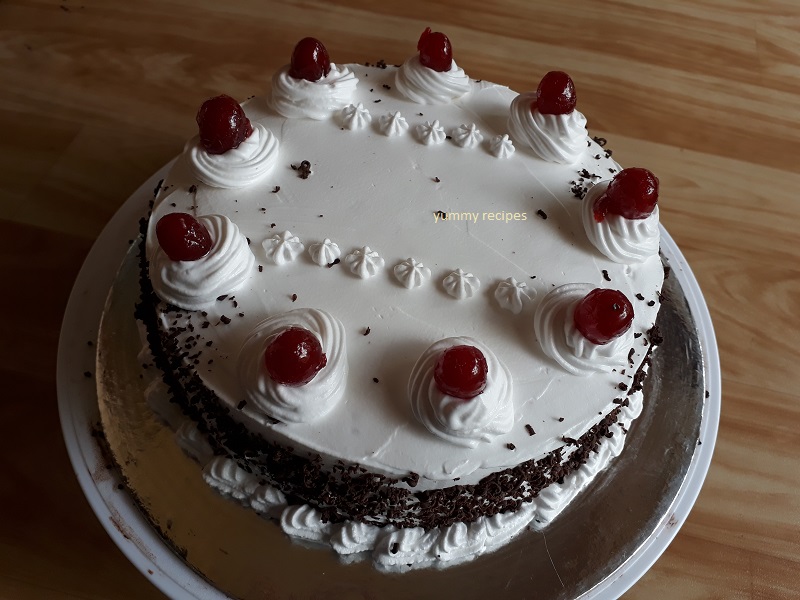 Black forest cake is creamy, moist, chocolaty cake for any parties. Typically it contains layers of chocolate cake with whipping cream, cherries and chocolates. For making this black forest cake i am using only one egg.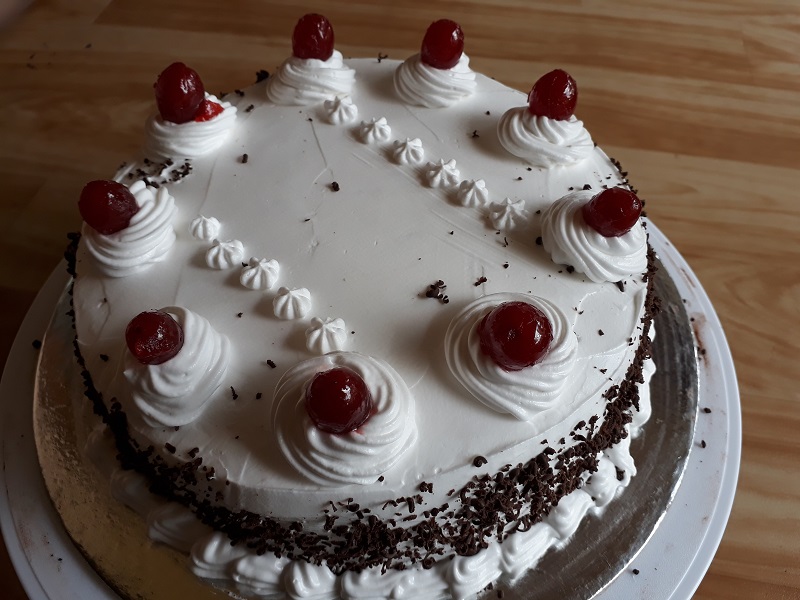 Follow the simple way of making is bellow with detailed images and video.
Ingredients for making black forest cake
Flour 1 cup
Coco powder ¼ cup
Sugar ¾ cup, powder it
Egg 1
Vanilla 1 teaspoon
Butter 50gm in room temperature
Butter milk ½ cup
Method
Sieve all purpose flour and coco powder and keep it aside.
In a large bowl beat softened butter and powdered sugar till well combined.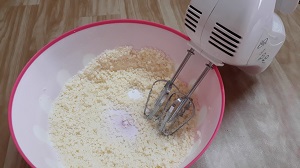 Add egg, vanila essence and beat until its become fluffy.

Pour half of the butter milk and half of sieved all purpose flour – coco powder and beat it for 30 seconds. Then add the remaining buttermilk and flour and beat it again.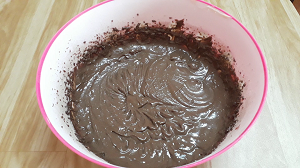 In a small bowl add baking soda and vinegar and mix it.

Then pour it in to the batter and combine well using a spatula.

Pour it in to the greased tin and bake in the preheated oven in 180 degree for 35 minutes.

Once its cooked remove it from the oven and keep it aside to cool.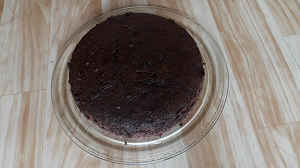 Then cut it in to 2 equal parts.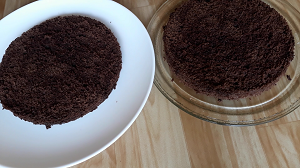 Pour sugar syrup in one piece and apply whipping cream in it.

Then add the second layer and also add sugar syrup. Again apply the whipping cream on the top and sides. Level the cream well.

Black forest cake recipe
Then apply any decorations using whipping cream that's your choice.