Semiya sabudana payasam / kheer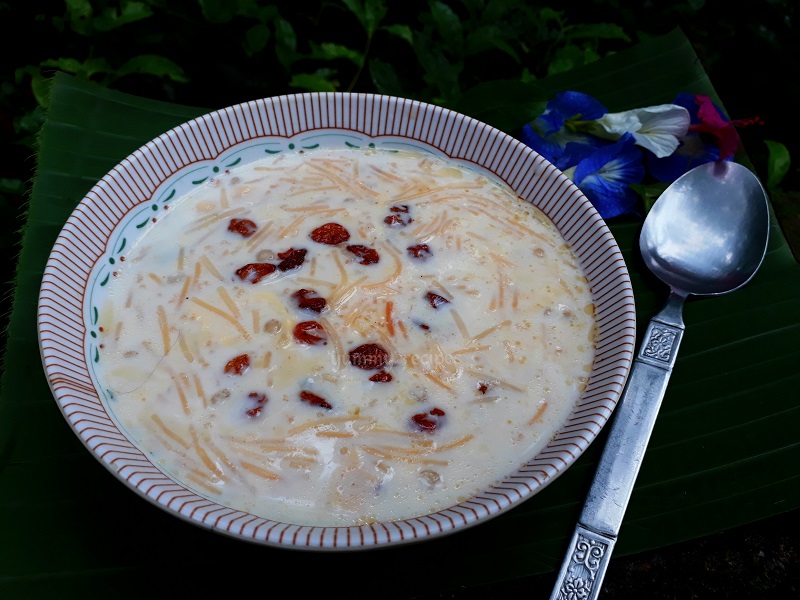 Semiya sabudana payasam / kheer is a traditional dessert in kerala.  In kerala festivals payasam is common dish. There so many payasam recipes, we are already show you different payasam recipes in yummy recipes. This is one of my favorite payasam. Its very simple to make within 25 minutes. We can serve hot and cold both are too tasty.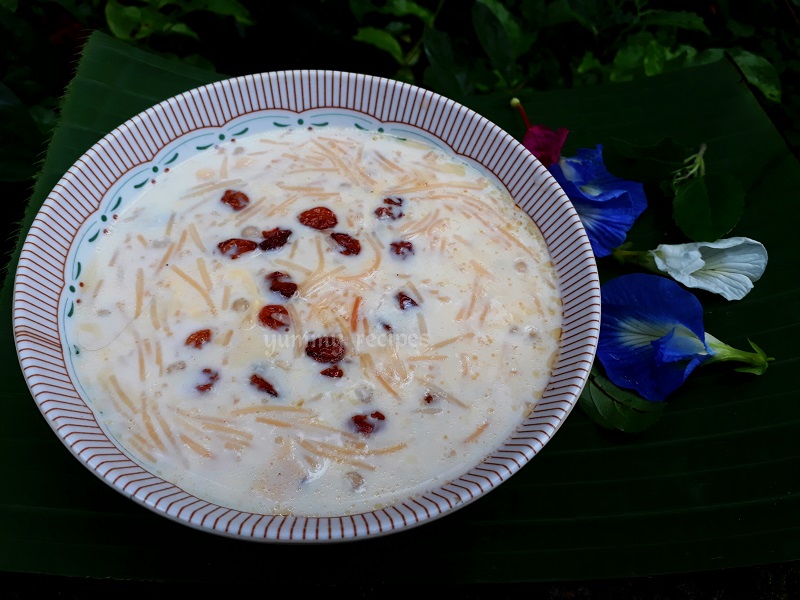 Let's see the making of vermicelli payasam is bellow with detailed images and videos. Please do try and send your feed backs with yummy recipes.
Ingredients for making Semiya sabudana payasam / kheer
Semilya / vermicelli payasam mix   300gm
Milk 1 ½ ltr
Sabidaana 3 trablespoon
Water 2 cups
Ghee 1 table spoon
Method
In a deep bottom pan pour the milk, allow it to boil.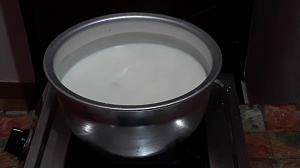 In another pan add 2 cups water and allow it to boil. Add  sabudana in it and cook it for about 20 minutes.

Add payasam mix in to the milk and stir continuously. Cook it for 20 minutes, allow it to boil.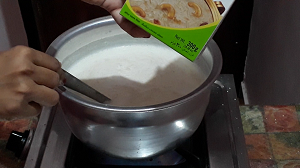 Once the vermicelli almost cooked add cooked sabudana with water. Mix it again and cook for 5 minutes, stir well.

Add 1 tablespoon ghee it, switch off the flame and remove it from the stove. No need to add fried cashew and raisins. The payasam mix packets have cashew and raisins.

Semiya sabudana payasam / kheer
The tasty and simple vermicelli / semiya payasam is ready to serve with hot.